As a new mother, chances are you're trying to juggle between taking care of your baby, doing chores or completing business obligations, or even trying to squeeze in some time for yourself. While these are all natural aspects of motherhood, becoming a parent can be an incredibly challenging and stressful time we could all use some help with, and technology might be the ideal answer. If you are looking for ways to organize and make motherhood a bit easier to handle, here are some beneficial apps that might help:
Daily baby activity apps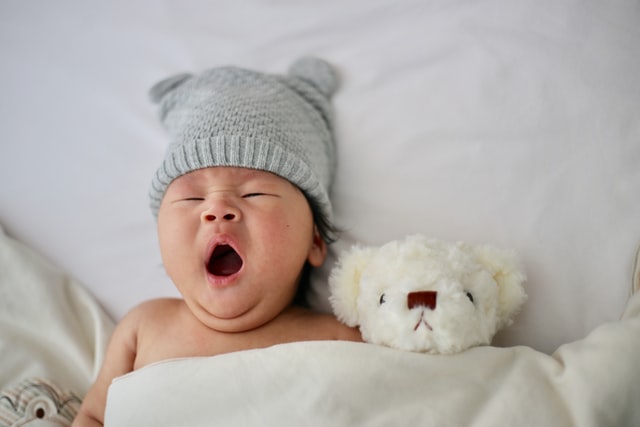 If you're in search of an application that will allow you to monitor your child's everyday activities, there are a number of tracker apps like Baby Bundle and Total Baby that do the job well. These apps will give you the opportunity to log pooping and sleeping schedules, monitor feeding times, and keep track of bath routines. Offering some extra features you could record, such as doctor's appointments, vaccination charts, and even helpful parenting guides, these tracking apps can be incredibly useful when monitoring the day-to-day activity of both newborns and older children.
Nursing and feeding trackers
While keeping up with your baby's feeding schedule might be a difficult task for many new moms, there are plenty of apps that could help make this an easier and more pleasant experience. In case you are breastfeeding, an app like Baby Tracker Nursing will allow you to monitor your child's breastfeeding schedule, record nursing times, or even share these details with a doctor, while an app like Milk Maid could be particularly helpful if you are pumping, allowing you to track your stored milk as well. If you haven't decided to breastfeed, on the other hand, an application like IBaby Feed Timer will allow you to track the number of bottle feeds, the duration of feeding sessions, and even anticipate the time of the next feed.
Child development apps
If you're looking for an all-around organizer that will allow you to keep track of all your motherhood needs in one place, a baby development app such as Mumli would be the ideal solution. This application will give you the opportunity to create your own profile where you could post updates and ask questions, and even follow and connect with other moms to share information, advice, and personal experience about all things baby-related. However, possibly the most useful aspect of Mumli is the fact that it allows you to create and share collections, providing you with a space where you could organize the mess of screenshots, articles, and messages you've collected in one easily accessible place.
Baby-friendly maps
In case you plan on traveling with your child, you might need some additional help when it comes to finding baby-friendly locations in new and unfamiliar destinations. Applications such as Mom Maps can be of great help, providing you with maps pinned with parks, shops, restaurants, cafes, museums, and other places you could safely visit with your baby, all approved by other mothers. But if you need more detailed apps for your own area, an app like Instant Playdates might be a better option. This application gives you the opportunity to connect with moms who have children of the same age as yours, allowing you to schedule playdates, arrange meetups, or even call them over to your home for bonding time.
Health-based applications
What first-time moms need is often a way they could keep track of their baby's health, and fortunately, there are a number of apps that could help with this as well. For instance, an application like Growth will let you monitor your kid's growth according to CDC and WHO guidelines, while apps such as Child Medical History can help you keep up with everything from doctor's appointments to your baby's blood type, allergies, test results, and other medical information. If you're looking for medical apps that could provide useful, doctor-approved health information, WebMD Baby can be a good choice for finding helpful articles regarding health news, caring tips, symptoms to keep in mind, and much more.
Baby monitor apps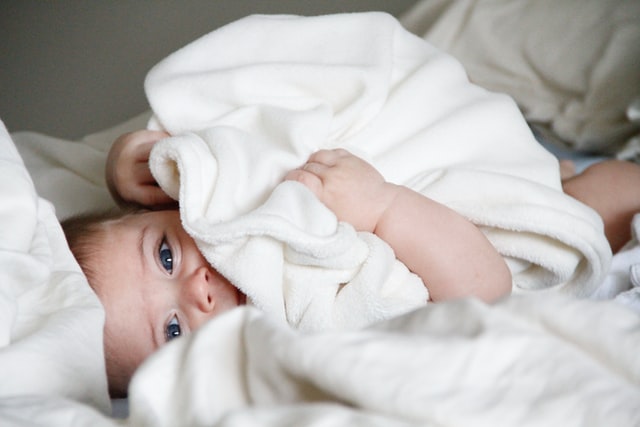 Sometimes your organizational needs might simply be monitoring your baby and ensuring they are safe and sound while you take care of necessary chores and other obligations. Thankfully, there are some apps that could help with this aspect as well. In case you don't have a larger budget, or you simply haven't had enough time to invest in a baby monitor, applications like Cloud Baby Monitor will allow you to turn any two smart devices you already own, such as a phone and a tablet, into a streaming device that gives you the opportunity to monitor your baby with ease.
Staying organized as a new mother is never an easy task, but the beneficial apps mentioned above might allow you to turn this beautiful yet stressful period into an easier and more enjoyable time.