Finding holiday gifts used to be a task that was relatively easy. We'd wrap up a few candles or mugs, bake a few dozen cookies, sign, and mail the cards, and then cross everything off our to-do list. These days, when it comes to holiday gifting, the bar's been raised. This is because things like app promotions, online sales, and the higher prices that are accompanying things mean that gifting can easily break a budget. That is unless you do your shopping with a list. To that end, here's a quick list for people who want a more personalized guide.
The Healthcare Professional
This is someone who loves taking care of others, so why not pamper them a little bit. You could get them something like healthcare shoes since they tend to be on their feet all day. Another idea for this essential worker would be a set of comfortable scrubs that have enough pockets for everything they need to carry. You might even want to splurge and get them a day at a spa so they can relax a bit.
The Gym Rat
This person will check their steps on their Fitbit while they're doing the shopping, ride one of those cruiser bikes that looks akin to the old-style Schwinns when they take a spin around the neighborhood, and she may even wear leggings on a daily basis. You might even say she's a gym lover or 'gym rat.' Try sprucing up the sneakers look with a nice tunic sweatshirt that has a high-low hem. These flatter all body styles. You might also want to go for a knit hat lined with fleece that has a faux fur accent to help them stay warm if they like to get some exercise outdoors.
The Trendy Type
This lady's always the first one to wear and do everything from sock booties to shag hairstyles. This is because she shops for new and trendy things and the term 'age-appropriate' never even crosses her mind. These days, retro dazzle seems to be the thing. To that end, try a sequin shirt paired with black pants and a slouchy shoulder bag. 
The Earth Lover
This person might be a vegan who loves fashion and beauty with a sustainable, green twist. Feed her altruistic lead with green gifts that have a Fair-Trade certification, are made from recycled materials, or are organic. These might be gifts that you make yourself or those you can buy from a variety of stores, both online and off. Beloved has some great body mists in a myriad of scents, which are all-natural. 
The Classic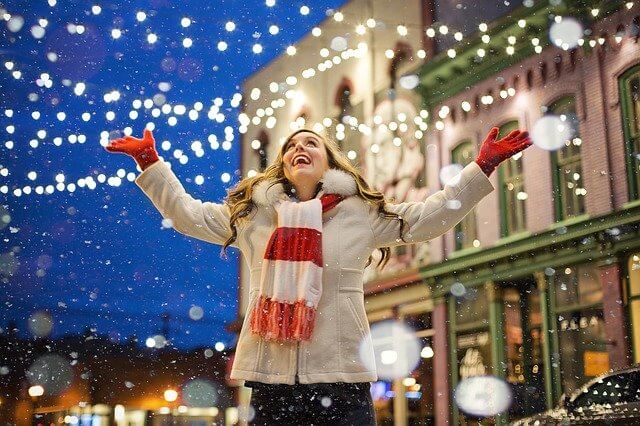 Do you know that woman in your life who wears pants instead of jeans? Maybe she pairs them with loafers as opposed to kicks and won't wear a sweatshirt but will rock a sweater anytime. If you know the lady in question, you also know that she tends to not leave the house without perfume and lipstick, so either of these would be a good gift option. Get her something that's polished and sophisticated but up to date just enough to make a bit of a difference to contemporary style. You may even want to splurge and get her a translucent glass jewelry box so that she can keep either her makeup or her bangles organized and on display where she can find them whenever she needs them.
No matter which woman in your life you're shopping for, as long as you think about who she is and what types of things she enjoys, you'll be able to find her a gift that she'll absolutely love because it'll show the effort you put forth.