It would help if you were well-prepared for whatever the future may hold as you enter your next life phase. You should expect a more challenging academic and extracurricular environment at college than in your high school years. Most students, however, look forward to college since it gives them their first taste of adulthood away from the nest.
If you are attending a college or institution far from your home, it is in your best interest to relocate there. Moving out of the house, however, is not without its downsides. Make sure you have everything you need before leaving, as you won't be able to turn around and return if you forget something.
In addition, here are some suggestions for first-time, off-campus residents:
Get Ready to Share a Space
As much as you may miss your private space, you should get used to sharing a room with a stranger when you move into on-campus accommodation. While it seems like roommates in movies always wind up being the greatest of friends, you should be prepared for the possibility that this isn't the case in real life.
One of the best pieces of guidance is to master the art of negotiation and compromise.
Even if you find it bothersome that they eat in bed, you may have to make an exception since it is their bed, and it isn't affecting you. However, there is one aspect of their personality that they wish you would change. No roommate is flawless, just as you aren't ideal. Learn to talk things out and reach a middle ground.
Figure Out if You Want a House or an Apartment
You need to know what kind of housing you're moving into so that you can start making preparations for it. You could either choose to live on campus in university-owned or -operated housing, or you might look into off-campus apartment living. You may find a wide range of price differences between countries. On-campus housing may be more cost-effective in some nations, while apartment living may be more cost-effective in others
It would help if you considered the cost of living in each potential new neighborhood before making a final decision. Rent, utilities, food, and other necessities must be paid for while attending college, which can seriously strain you or your parents. With that, seeking a cheaper home choice would be helpful for everyone's budget.
Make a Checklist
Making a list of everything you want to take to college is a great way to ensure you don't leave anything important at home. To ensure you don't forget anything crucial on your way over, you may use this information to fine-tune your assessment of what you need to purchase.
The most important thing to remember when preparing this list is to include the necessities. You should pack a new set of clothes, a toothbrush, toothpaste, toiletries, a towel, bedding, slippers, and everything else you usually use.
More importantly, keep them as minimal as possible while making additions to the list. Moving your bedroom furniture will add more time and effort to your busy schedule. You may wish to leave your preferred lampshade at home to save clutter. More importantly, hire a moving company that offers excellent services, such as auto transport, in case you need your car shipped to your new home state.
Obtain Packing Materials
Buying moving boxes and labeling them with the contents will significantly assist in maintaining order during the relocation.
With sturdy moving boxes, your belongings can stay intact during the transition from one location to another. Putting things in a box also frees up floor space because you may stack them high without worrying about being buried under your possessions.
Keeping items together in one box and labeling it will help you stay more organized during the moving process. Labeling them "bathroom," "bedroom," "kitchen," "clothing," etc. allows you to organize them easily. You'll know exactly what package you're opening and can start preparing the right part of the room accordingly. Opening a large number of packages and coming up empty-handed will be difficult.
Indulge in Some Relatively Quality Time With the Family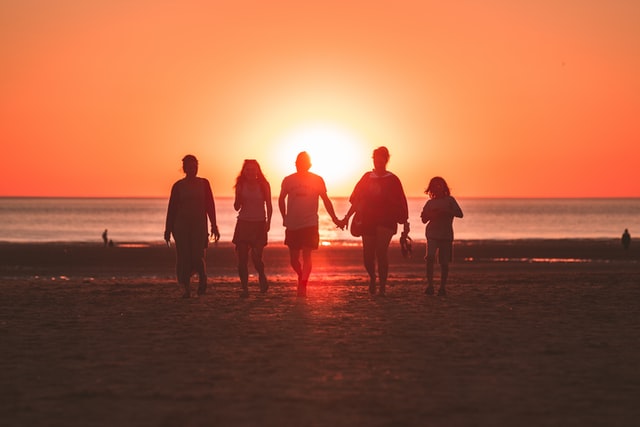 Your loved ones will undoubtedly encourage and back you while you pursue further education. Even though you long for your freedom, you know you'll miss your family's mayhem when you move out. Moving away to college means you no longer have access to your favorite morning rituals, such as waking up to the fragrance of freshly prepared coffee or having the TV tuned to the local station.
To make the most of your remaining time at home, you and your loved ones should take a relaxing vacation together. When you go away to college, the only times you'll likely be able to visit home are during the holidays and spring break. That's why spending as much time as possible with your loved ones is so important.
Conclusion
Leaving the comforts of home behind as you embark on a new chapter is a significant life event that can affect the entire family. But before you leave, double-check that you've got everything you'll need to settle into your new digs at college.
Don't take yourself too seriously; instead, focus on having a good time and making the most of your college experience. A more substantial reality of your existence, the business world, will make you realize how much you missed it.