2020 has been an interesting year mixed with successes, failures, emotions, and so far, absurdities on a global scale. While everyone is grappling with what the year has given us, the masses are still holding on to what the future presents.
And for this piece, instead of looking at health and politics, we're focusing on something the 2020 woman is concerned about – hair and style.
Despite 2020 not offering many opportunities to slay publicly, hair trends and tips have still cropped up to define what the year should look like for the modern woman. In this piece, we'll go through the most interesting of these hairstyles and hair tips that will rock the rest of your year. So, read on.
Short Hair Is Getting Popular
With everyone under lockdown, keeping those long locks kempt is becoming quite an issue. Thus, more women are leaning towards short hair.
And even without considering the lockdown, celebrities had already started building a short hair trend as early as the year started. Most notable of them were Karlie Kloss and Kaia Gerber who donned super-chic, super-short hairstyles at the beginning of the year.
However, short hair doesn't mean that the blade has to cut everything. You can try Bob cuts, which are the more popular short hair alternative. The classic bob is very versatile, sleek, and looks sophisticated.
Embrace Natural Texture
A common 2020 hairstyle theme is texture. More and more women are starting to embrace their natural locks and thus showing off their natural texture in any hairstyle they wear. This means that we'll be seeing less of over-styled, super-sleek hair.
Instead, hairstyles will be having more natural texture – whether it's curly or relaxed and tousled. That's why classic Bob cuts, for instance, are getting popular.
This means that for 2020, heat tools should be used less often. And if you do, they should accentuate your natural texture instead of suppressing it.
Try Deep Waves and Curls
Long hair is still a popular hairstyle in 2020. Specifically, more women are leaning towards deep waves and curls. The main reason for this is, deep waves are easy to make, maintain, and can work even with thin hair complimented with hair extensions.
Deep waves only need hairspray and a wand to make. The wand creates the curls or waves while the hairspray gives the hair some hold. For ladies with thin hair, these deep waves perfectly add volume to your hair. All you have to do is run a brush through your hair once the curls are done.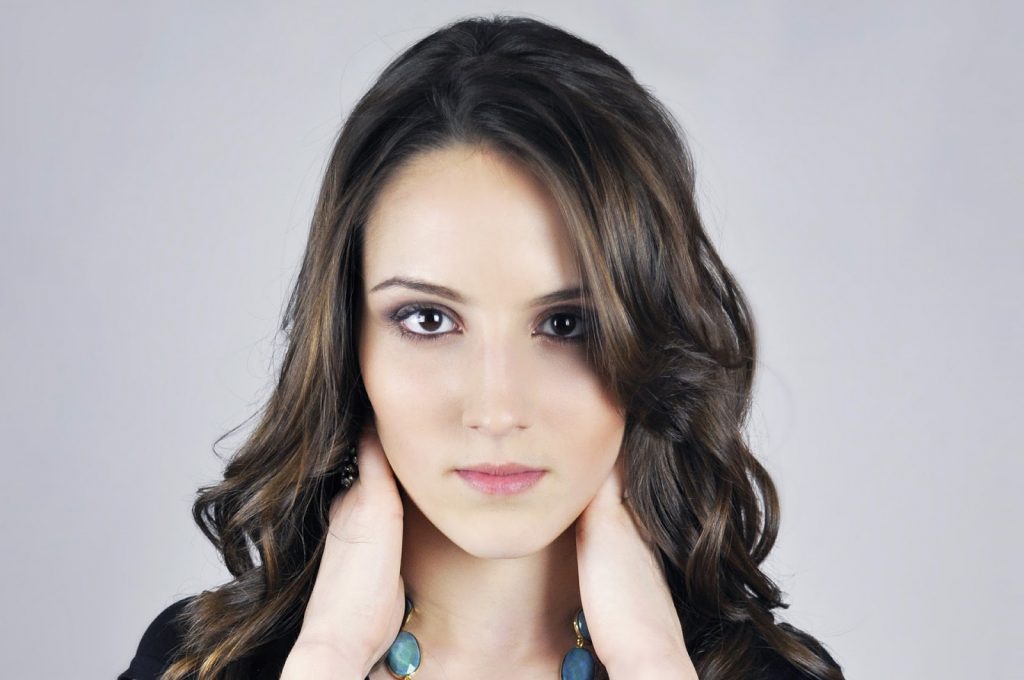 Bold Roots for Depth
Color creates depth. And for 2020, bold roots are what you need for healthy-looking and voluminous hair. The best part is, this trick requires minimal effort from you.
Bold roots add more interest to your hair color. All you have to do is let your roots grow naturally as they would. The natural bold color of the roots adds the much-needed depth and edge to your hair and hair color.
And since trying this look requires little maintenance, bold roots are great for the year since most salons are not open or operate within restrictions.
Warm Hair Colors
Warm hair colors should be your colors of choice for 2020. That means no more Icy Platinum Blonde dies on your hair. Instead, warm blondes, mahogany spice balayage, and auburn highlights are the new trendy tones.
These colors don't require much upkeep, which makes them perfect for 2020 where movement is mostly restricted. These colors also grow out nicely if you use techniques like face-framing highlights. Plus, they brighten your looks too.
Alternatively, you can go for solid colors instead of highlights – which ruled most of 2019. These single-process colors also require less maintenance, thus fewer visits to the salon.