As the parent of a toddler, you know better than anyone how fast time flies! One minute your little one is learning how to walk, and the next, it's time to start choosing daycare or nursery school.
Unless you understand the difference between the two, making a decision can be tricky. Fortunately, we're here to make it easier by explaining them and their differences. Keep reading to learn more about daycare vs. nursery school to make the best choice for your child.
What Is Daycare?
Daycare is a type of childcare where parents and guardians can leave their children during the day. Daycare staff supervise and engage with the kids, helping them learn and play. Hours are often flexible at these facilities, and they're open all year.
Children aged as young as six weeks can attend daycare until they're about five or six. From then until middle school, most centers offer before- and after-school care options.
The Best Daycare Benefits
If you need someone to watch your child while you're at work, choosing a daycare is ideal. That's because these facilities provide constant, all-day care. There are many benefits, too, including,
Kids typically don't need to be potty-trained
Socialization with different age groups
Longer and more flexible hours for parents
What Is Nursery School?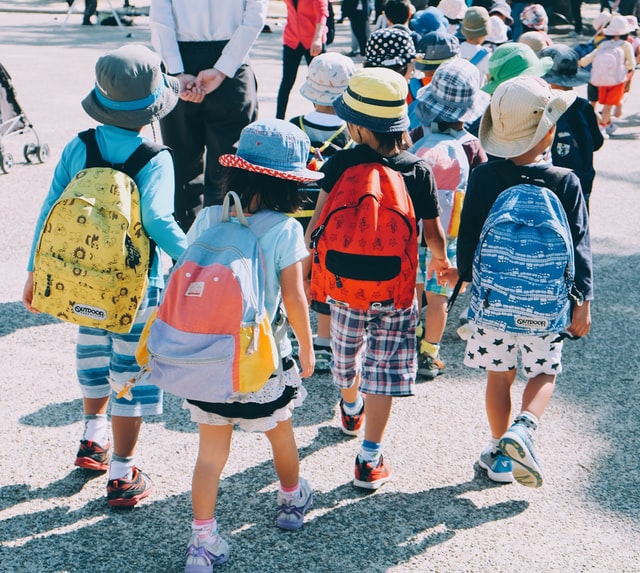 A nursery school, sometimes called a preschool, is education-based. Parents and guardians can leave their children to learn at nursery school during the day. Because there is a curriculum, you can expect the teachers to have an early childhood education background.
Nursery schools function as schools, so they don't operate all year or for long hours. Programs are often designed for kids aged three to five, making the age groups more limited. Check out a nursery school guide to learn more.
The Best Nursery School Benefits
If you want your child to get a head start on their education, consider choosing nursery school. It's the best way to prepare them for kindergarten and beyond. Plus, there are many benefits, like,
Socialization with similar-aged kids
The staff has academic backgrounds
Exposure to structured school routines
Which One Is Right for Your Child?
So, should you choose daycare or nursery school? Ultimately, there is no right answer. Instead, your choice depends on your toddler and your family's unique circumstances.
If you simply need childcare for your little one while you're occupied during the day, the best daycare may be all you need. On the other hand, if you want to get a jump on your child's education, nursery school is the perfect option. No matter your choice, both can support your toddler's developmental milestones.
Choose Between Daycare vs. Nursery School
Now that you understand the difference between daycare vs. nursery school, making a decision should be easier. You can't go wrong with either one, but we suggest choosing whichever suits your family better. 
Are you interested in additional parenting articles like this one? Browse around our website to find more!