In the past few years, the phenomenon of the charmingly named 'mompreneur' has established itself as the dream of new moms everywhere. 
Once the kids arrive, it's common for women to leave behind their careers and take the full-time job of being a wife and a mother. And this is perfectly fine! But as children grow up, many women find themselves with more and more free time they could devote to something that fulfills them, and the extra income doesn't hurt the household budget, either. So due to the flexible schedule owning your own small business allows, many of them take the leap of faith into entrepreneurship.
With the help, love and support from their partners, the modern moms actually can have it all. But what type of business can they start? Here are some profitable ideas.
Microblading
In the past few years, permanent makeup artist has been popping up everywhere as one of the most lucrative jobs. You must have heard about the term microblading, but you might be wondering what exactly it is.
In short, this is a permanent makeup procedure for the eyebrows that is done by injecting pigments into the skin. This creates an illusion of thicker, modified brow arches everyone seems to want.
The main reasons why microblading is a great option for moms is the fact that the skill can be learned relatively quickly. Having finished a live microblading course in Washington DC, most attendees get licensed and start taking clients within a couple of months. And the earning, we must add, are more than satisfactory, as the average price of a microblading session starts at $250 and goes as high as $1000.
Freelancing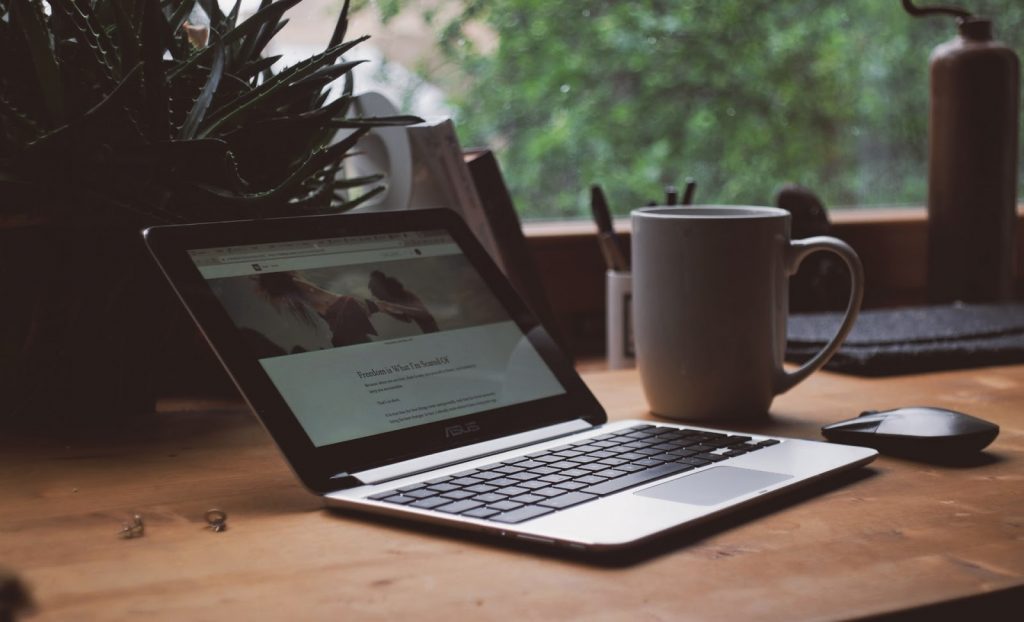 Freelancing is an umbrella term for all sorts of online jobs. This is a way for many moms to put their degrees or prior experience to work, while being able to stay at home and take care of their family. 
There are many types of freelancers. Moms versed in IT can try coding. Sweet talking moms can look into copywriting, or content creation for various websites, blogs, or marketing agencies. Foreign language knowledge can also prove very profitable – there are tons of translation jobs available online. 
2020 has transformed the job market in many ways, one of them being the fact that many companies are reorienting to online business, so there are many jobs available that can be done from home. So all that it takes to become a freelancer is a computer, a stable internet connection, and a bit of courage to take on your first project.
Childcare Business
With many moms going back to work while their children are still a few years away from elementary school, the childcare business can be very profitable. Everyone knows the value of a responsible, reliable babysitter, and many parents prefer this arrangement over the traditional daycare, especially in areas where kindergartens are overcrowded. 
Taking on a few of your neighbors' kids to look after while they're at work allows you to stay home with your own kids, and while it might sound like a big responsibility, it can be very rewarding. It can also be an opportunity to put to work the organization skills you've inevitably obtained mothering your own children and cash in on them. 
Of course, one thing to look into are the laws and regulations in your state or province, but once you make sure you and your home meet all the criteria, all you need to get you started is a toy collection and a smile.
Photography
Photography is a great way for creative moms to put their love of art to good use. Photography businesses have been thriving lately, with advanced technology so widely available. All moms with an artistic sensibility have to do in order to start earning from photography is to master photoshop.
Starting out may be a bit difficult though, as it takes some time to build a name for yourself. A good strategy is to start by doing some volunteer work, for example at local weddings, and build your portfolio. Another must is to keep networking every step of the way, as contacts are the most valuable resource in this business.
The reason why photography is a great option for busy moms is the fact that they can take on as many or as few projects as they want and adapt their schedule to the rest of their obligations.