Dressing up for formal events can be quite confusing. Is it cocktail-wear? Or is it black tie? 
The definition of formal attire is open to interpretation because formal attire encompasses an array of events. A formal event could be a wedding, an engagement party, a corporate dinner with colleagues, or even a graduation ceremony. Your attire for each of these events is different, however. 
To narrow down the basics of formal attire, we recommend investing in luxurious fabric and selecting a classic aesthetic over an avant-garde one. Opt for simple silhouettes and dark hues for an elegant and sophisticated look. Quite easy to decode, isn't it?
But then what do you do when you just want a little something more? How do you give your formal outfits that instant upgrade that makes them all the more exciting and memorable? Well, we are here to make the ordeal easy for you. The following are some quintessential style tips that will help you spice up your formal outfits for a chic look. 
Let us take a look, shall we?
1. Black is always a good idea
Black is always a safe color choice. No matter the occasion, there is nothing quite like a black dress. Every woman has a black dress in her arsenal. It always looks super elegant and chic without even trying. So, when in doubt, just slip into your favorite black dress. 
The best part about a black dress is that you do not have to worry about your color choice is wrong. Opt for a little black number or something with a longer hemline. 
As Karl Lagerfeld very aptly quoted, "One is never over-dressed or underdressed in a Little Black Dress."
If you are concerned your dress might be too simple, you can always dress it up and glam up your look with the help of accessories. 
Pair your black dress with a contrasting hue to breathe life into it. Red and green accents flatter the color particularly well. Transform your look with accessories such as a ruby necklace, emerald earrings, red heels, or a stunning belt, perhaps. 
If you are not one to play with color, play it safe with metallic accents, gold and silver always look stunning against a black canvas. 
2. A little bling hurt nobody
Perhaps the best way to spice up your formal ensemble is with jewelry. A formal event is the best place to show off your bling. Make a statement with your jewelry. Add enticing sparkle and allure to your outfit by throwing on your diamonds or pearls. 
"Jewelry is like the perfect spice – it always complements what's already there." – Diane Von Furstenberg
Whether it is a dainty necklace, a chunky bracelet, or statement earrings, jewelry is like icing on the cake. That said, you do not need expensive jewelry to accessorize well. It all comes down to how you style your jewelry with your outfit. 
Not only does jewelry make everything fabulous, but it also gives your outfit a more cohesive and sophisticated outlook. Try pairing a simple dress with a layered necklace or a plain pencil skirt and blouse with chunky earrings. In case you feel like you have overdone it, you can always just take your fine jewelry off and stick it in your purse.
3. Shoes speak louder than words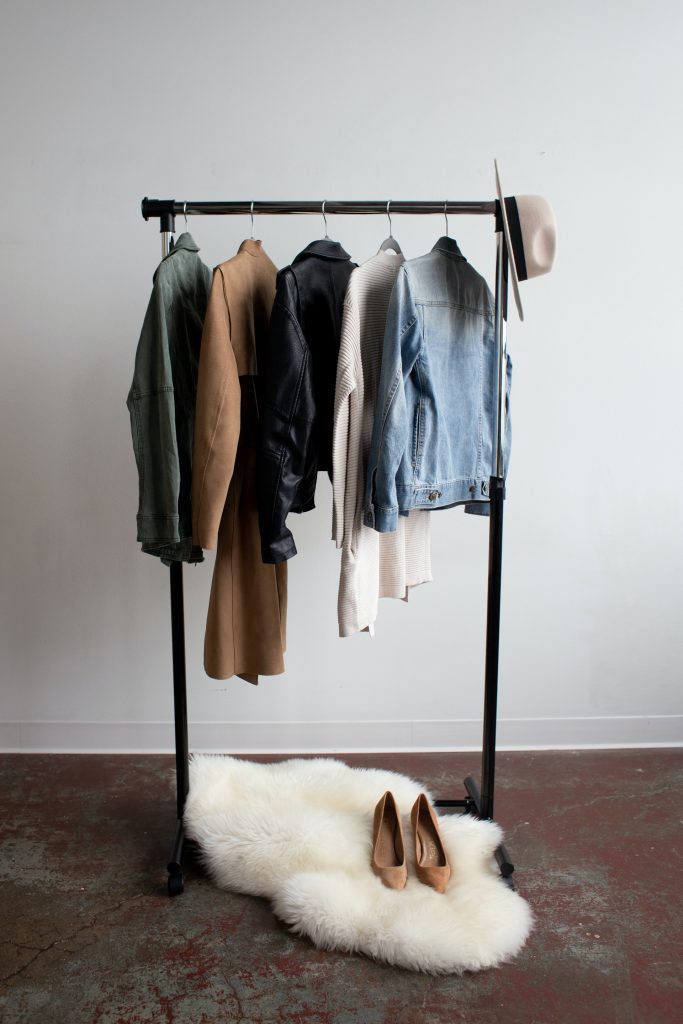 As Coco Chanel once said, "A woman with good shoes is never ugly." 
Good shoes take you to good places. Your shoes can take your look from zero to a hundred in a heartbeat. When it comes to formal footwear, your safest bet is to opt for shoes that complement your dress. However, if you are playing it safe with a simple dress but wish to pack a punch, pair your dress with statement heels. Something colorful or sparkly always gets the job done. 
If you are sporting a simple monotone dress or suit, we recommend adding a little bit of pizzazz to your ensemble with statement gold or silver heels. Who doesn't like shiny shoes? If you prefer color, zest up your monotone aesthetic with a contrasting pair of vibrant heels and a matching bag. 
A pro-tip when it comes to formal footwear is to wear something comfortable. If you have been waiting to put on a new pair of heels for a special occasion, be sure to wear them around the house beforehand. All the socializing and mingling can take a toll on your feet when they are wedged in tight stilettos. The last thing you need is sore and aching feet. Also, try to pick out a shoe with the thickest heel as it offers better balance and support.
4. A fabulous handbag is all you need
Life is too short to carry a boring bag. If you are looking to amp up your look, the simplest way to do so is with a statement handbag. Opt for anything that complements your outfit and give your ensemble a classy and sophisticated upgrade. Whether it is a classic leather tote, a glittering clutch, or a beaded drawstring bag, a fabulous statement bag never fails to draw all the attention. 
You do not have to break the bank and go all out on a bag. You can find some gorgeous clutches and purses at incredibly affordable prices. However, handbags are versatile accessories that you can pair with an array of outfits. Needless to say, the investment is worth it. You just have to make sure it complements your overall style. Purses are like friends; you can never have too many. Life is short; just buy the bag. 
5. A kiss of makeup can fix anything
If you think you can only spice up your outfit by switching up your shoes or jewelry, you are forgetting the most powerful weapon in your arsenal. Makeup is a form of self-expression. It can make or break your look. As Marc Jacobs said, "Makeup is the finishing touch, the final accessory." 
A little sparkle on the lids, a bright red power pout, fluttery lashes, makeup enhances your features and gives you a much-needed confidence boost. Learn to strike the perfect balance, and you will realize that no other accessory matters as long as your makeup is on point. 
However, you must remember not to overdo it. For instance, if you are opting for a dark smoky eye, refrain from pairing it with dark lip color and instead keep it simple with a nude pout. Let your eyes do the talking for you. Similarly, if you are playing it minimal with the eyes, add a flirty pair of lashes and go bold with deep luscious lip color to balance it all out. A little experimentation and practice always help. Makeup is art, after all.
6. Outerwear is severely underrated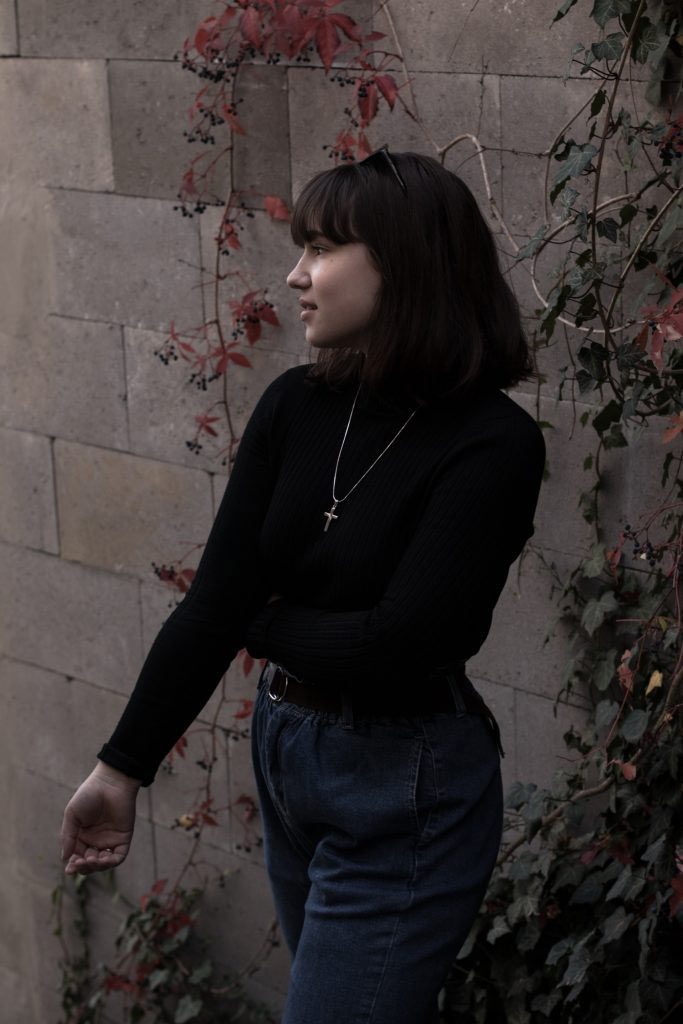 When it comes to formal wear, we always tend to focus on the dress and the accessories. Outerwear does not nearly get the amount of attention that it deserves. Carrying a classy coat, wrap, or jacket is the ultimate way to spice up your look and keep you warm if it gets cold outside. 
The most gorgeous fabrics to play with are wool, fur, silk, satin, cashmere, pashmina, and leather. Yes, you heard that right: leather. A women's leather jacket may seem like an item exclusively appropriate for casual wear. However, a leather jacket is an extremely versatile piece of clothing that can give your ensemble a hint of much-needed edginess. 
A warm wool or cashmere cardigan, a buttery silk scarf, a luxurious fur wrap, a sexy leather jacket, or a chic overcoat is a simple way to give your outfit a stunning upgrade. 
7. Parting thoughts
Every girl needs a stunning dress and the perfect set of accessories to make a lasting impression. However, no ensemble is complete if the person wearing it does not feel comfortable or confident. You can employ all the tips and tricks in the world, but at the end of the day, the most crucial accessory at the end of the day is your attitude. A healthy splash of confidence can make you glow. Own your appearance and take pride in it. So, enjoy the party and watch your outfit come to life.