This summer is set to be a blazing hot one. In fact, June this year was the hottest on record. So, it all points towards high temperatures persisting all the way through summer. And that means there's never been a better time to help people cool off by entertaining them at your home.
But you need to keep everyone comfortable, so they have the best possible time. Here are a few easy tips for you to make your next event a memorable one.
Do the Work First
Don't be that person who tries to prep and plan in the minutes before your guests arrive. Prep and plan well in advance so everything is ready and you don't have to worry about anything.
After all, don't you want to join the party and enjoy it with your friends and family?
Decorate with Your Flowers
Nothing says summer like flowers. But before you decide to waste money on buying them from the store, look closer to home.
Take a glance at the leaves and flowers in your garden. A few minutes spent making some strategic cuts can create a few small bouquets for your event. Tie them together with some pretty ribbons and you have your decorations ready to go.
Invest in Some Outdoor Cookware
Some people decide to pull out the grill. But why not do something different and consider pulling out an outdoor pizza oven from Forno Venetzia instead?
Other options might include a premium grill or a minibar so guests can serve themselves.
Keep Your Guests Cool
The latest heatwave has been blamed for at least six deaths already. It's important to keep cool if you're hanging out this summer.
Make sure you have a lot of ice on hand. Have more than you need if the temperatures start to soar.
Offering some summery cocktails to your guests is an excellent way of making sure everyone is comfortable.
Make Things Cozy at Night
Maybe you decided to hold an event in the evening instead? During the summer season, people always underestimate how the temperature can change at night.
Nothing creates some awesome summer memories like a campfire or a firepit. They are a great way to end events that you may host as the summer season ends. 
Just make sure you check to make sure your local town or city doesn't prohibit fires on residential property to avoid being fined. 
Keep the Bugs Away
Unfortunately, summer also brings bugs. Mosquitoes are perhaps the biggest nuisance, especially at sunset.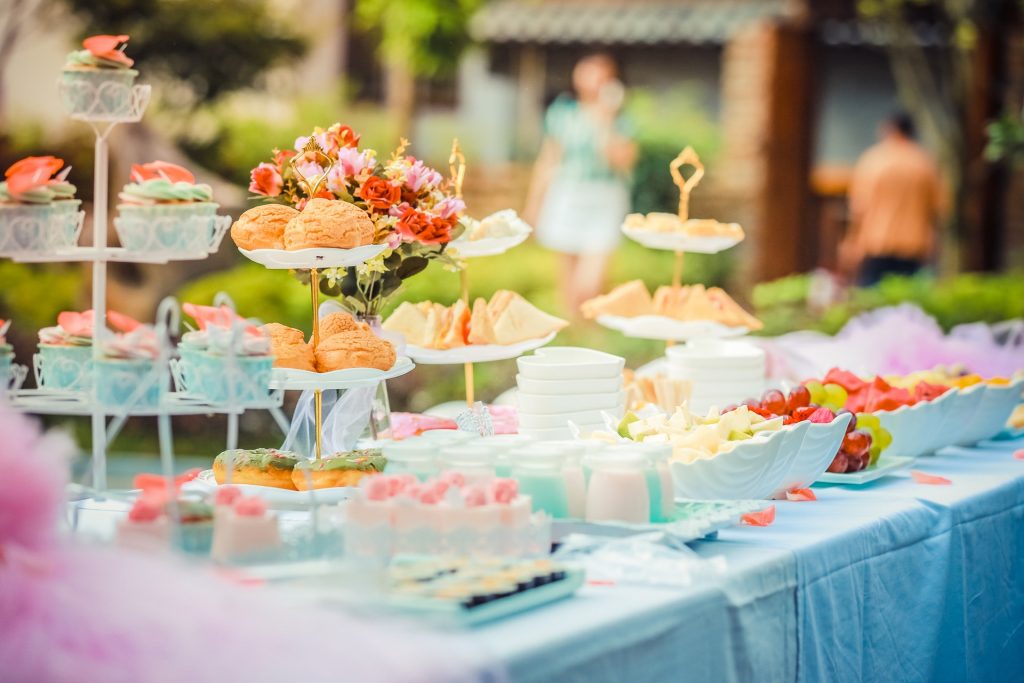 Not all your guests are going to be well-prepared for this apocalypse. Try to have lots and LOTS of insect repellent to stop your guests from becoming uncomfortable and packing up early.
There are plenty of insect repellents on the market, but you should choose only EPA approved repellents, so you know that they're safe and that they actually work.
Last Word – Creating the Best Summer Gathering Ever
Good friends, good food, and good drinks are the only real things that people expect when they go to a party.
Provide all these things and your party is always going to be a success. Do everything you can to make your guests comfortable and they'll want to return every weekend!
Have you started planning your summer party yet?