While you're excited for your child to be embarking on their new life as a college student, it can be overwhelming and stressful at the same time. Whether you're traveling from the Illinois area where you live to another state or your child is staying in the local dorms it can be confusing.
The last few weeks and even days before you drop your teen off at the dorms can be rushed. If you're looking to go the extra mile in those last few weeks, then try the following things long before you head out on your trip. 
1. Take Them to the Doctor and Dentist
Growing up, your child's health was always your top concern, and that doesn't change just because they're leaving the nest. 
If your teen is going far away from home and won't be home until winter break, go ahead and make an appointment with their doctor and one of the Oak Park dentists if you are near Chicago, or one in your area. This will give you peace of mind in knowing your child is in great health before they start their new life as a college student.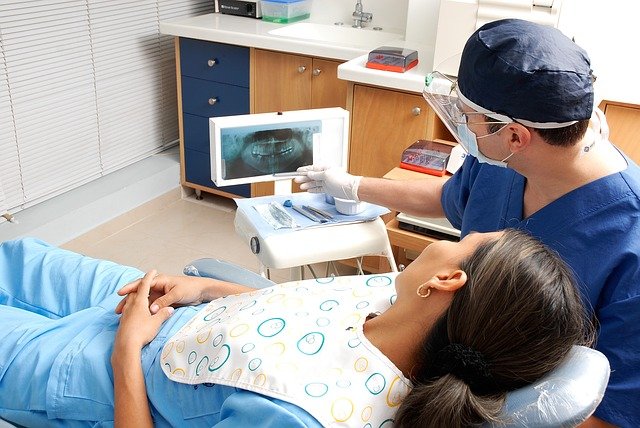 2. Teach Them How to Do Their Own Laundry
While some teens have been doing washing their own clothes for years, many haven't been. If you've always done your child's laundry for them, take the time now to show them how to separate their whites from their darks, how to wash them, and how to fold them as well. 
It's best to have them wash a least a couple of loads themselves before they leave. 
3. Go Shopping
While you may have already gotten the laptop, books, and other items needed for classroom time, you also need to go shopping for essentials for dorm life. 
Clothes, sheets, dishes, coffee makers, and more should be on your list of necessities to help your child settle into college without a lot of stress.
Not only will you be picking up the things your child needs to be a happy while away from home, but it'll also give you time to spend an entire day together before he or she heads off to the dorms. 
4. Have a Family Dinner
It's long been known that family dinners are beneficial to the entire family. If this isn't something your family normally does, or even if it is, scheduling a special family dinner at home or at a restaurant right before they leave is a nice touch. 
It gives your family time to catch up and talk about how exciting going away to college is, gives you time to be together and just bond the way a family should. 
5. Pack Gifts to Open When…
Most kids at college for the first time get homesick at some point. If you're worried this is going to happen to your teen, pack some gifts for them to open at certain times.
For example, one gift could be to open when they're bored, another for when they're lonely, and yet another for when they are under stress. Don't forget one for when they're low on cash. The types of gifts can vary but should be appropriate for the moment and mood they're in. 
Not only will these little gifts help them get through their first weeks away, but it also shows them just how much you care and are thinking of them while they're gone. After all, it's the little moments that count with family, don't you think? 
Going off to college can be scary for you and your teen. Doing these few things in the weeks leading up to them going away will help you keep organized and do things together before the day arrives that your chick flies the coop.