Relocating to a new place is always an exciting idea, however, it's important to choose the right destination to settle there. Europe is a continent of many possibilities, however, there's one part of it that is considered a true gem: The Mediterranean, which spans all across Southern Europe. The Mediterranean is known for its gorgeous beaches, amazing food, and laidback culture that values fun, pleasure, and enjoyment. So if you're thinking about living in the Mediterranean, then here are some dream places to consider. 
1. Malta, a historical diamond of The Mediterranean 
The Republic of Malta is a small island country close to Italy, that consists of a group of beautiful islands. Although it's known for its vibrant party scene, this country is also a great place to live a true family life. Public schooling is free, and the big bonus is that English is considered one of the official languages, which will make things easier, especially in the beginning. Locally grown food is reasonably priced, and the weather is absolutely amazing: more than 300 sunny days per year!
2. Valencia, Spain, if you enjoy amazing beaches
Valencia is often overlooked, especially when compared to Barcelona. However, its biggest advantage lies in lower prices: Valencia prices are almost half cheaper than those in Barcelona. The city itself is one of the oldest historical places in Europe. As for family living, it's important to mention that there are a lot of international schools, and public transport is reliable and safe. There's also cycling culture, which is a great solution if you want to drive less. The beaches are one of the most beautiful in the world, and there are numerous awards that confirm that.
3. Kotor, Montenegro for those who love privacy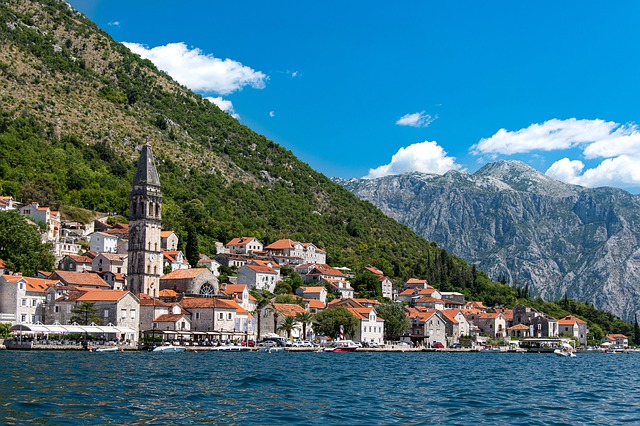 Montenegro is technically located on the Adriatic coast, but it's still considered part of the Mediterranean. This small country is known for its beautiful mountains and breathtaking beaches; to make things even better, everything is easily reached by car or bus. Kotor is a coastal town, located in a secluded part of Kotor Bay. It's a vibrant, gorgeous place surrounded by fortresses from the Venetian period. If Kotor or any part of Montenegro interests you, then for real estate in Montenegro contact professionals who'll help you find the best place for your family. If you want to enjoy the Mediterranean atmosphere, in a slightly secluded place, then Kotor will be a perfect place for you and your family.
4. Cyprus, for an eclectic mix of old and new
Moving to a new country is never easy, and it requires a lot of planning and preparation. Therefore, if you're thinking about relocating to the Mediterranean, then Cyprus is a destination worth considering. However, it's important to know some historical facts: Cyprus island is divided into two parts: Greek and Turkish, and you'll need a passport to visit them since they're both classed as different countries while being next to each other.  Aside from that, Cyprus offers many possibilities: great work opportunities, visiting ancient routines from the Roman era, and an eclectic party scene. Those who prefer a family lifestyle will be happy to learn that the island is actually diverse and is also home to some well-known international schools. Cypriot food is also very delicious, so be sure to visit the famous taverns and treat yourself to some meze, a meal consisting of multiple tasty appetizers. 
5. Sicily, Italy
We can't talk about the Mediterranean without mentioning Italy. Sicily is the epitome of the Mediterranean lifestyle. If you're familiar with these islands through gangster movies, then forget that, because Sicily is one of the safest places to live. Known for their national pride, Sicilians are also very friendly and welcoming. If you decide to purchase a property, then you're also eligible for a long-term visa, which is a great benefit, mainly if you're moving with your family. 
Conclusion 
The Mediterranean is one of the best places to live if you value a laidback lifestyle, food, and beautiful nature. These dream places are perfect to dip your toes in the whole Mediterranean experience. They all have beautiful landmarks, sunny weather, friendly locals, and amazing food, so you'll enjoy either one of them, whether as a tourist or a new resident.