Last week's Kids Co-op
was filled with great resources for Back to School and activities for play through learning. I'm always inspired by all the great ideas and helpful printables that I can use RIGHT NOW with my kids!
This week, I'm featuring ideas for exploring and learning Letters and Numbers.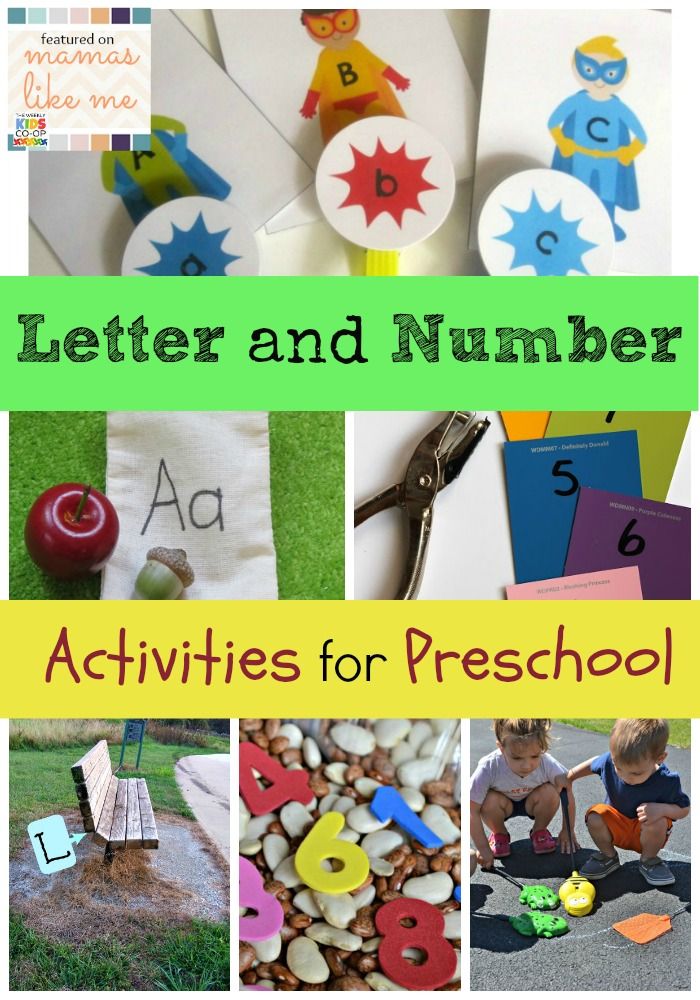 We had fun at our house practicing the letters in our names with this
color sorting tactile activity
We also made them out of play-Doh on our
homemade play-Doh mats
.
These bloggers are also having fun with letters:
School Bus ABC Game
- Fantastic Fun & Learning
Superhero Letter Matching
- B-Inspired Mama
Color Sorting Letters
- Fun Toddler Activities
ABC Discover & Explore Bags
- Teach Preschool
Magic Dissolving ABC Rocks
- Craftulate
ABC Architecture Scavenger Hunt
- KC Edventures
12 Ways to Play with ABC Sticky Notes
- Fantastic Fun & Learning
Free Digraph Play-Doh Mats
- 3 Dinosaurs
S is for Snake
- Crystal & Co.
Ice Letters Play
- Simply Mommie
Outdoor Counting Games
- Kid Spot
Tot School - Letter O
- Wildflower Ramblings
Romping & Roaring H Pack
- 3 Dinosaurs
C is for Chord: ABCs of Music
- And Next Comes L
And here are some fun ways to work with numbers
30 Counting Activities for Kids
- Learn With Play at Home
Paint Chip Number Punch
- Reading Confetti
Letter Splat Game
- Mamas Like Me
Vegetable Math Game
- Fantastic Fun & Learning
Seed Sensory Play & Number Hunt
- Mamas Like Me
If you're looking for more ways to learn with your toddlers and preschoolers, I hope you'll check out our Kid Crafts page for lots of thematic ideas. You can keep up with all our favorites activities, along with all our own learning fun by following us on our NEW Facebook or Pinterest pages or signing up for emails!
Now, it's your turn. Do you have a post related to kids' activities or parenting? We'd love to have you link up below and share your great ideas! You may even find them featured on any of the Kid's Co-op Blogs.