It doesn't matter how old you are, where you live, and what you do – if you're lonely and have nobody to spend time with, you need to do something about it. Improving your social life might sound like the easiest thing in the world, but this is a process that can take a lot of time, energy, and patience. This is particularly true if you haven't been the most sociable person your entire life and making a huge change at once could seem impossible at first. But, if you know what to do, who to turn to, and how to act, you won't have a problem doing something amazing for your social life and your future. In case you still need some help doing that, though, here are a few suggestions you might take into consideration and start exploring right now!
Use social media
Living in the 21st century means being ready to make the most of all those opportunities that are available to us, but also making sure that you're using these opportunities in the best way possible. This is particularly true when it comes to social networks and all those contacts you have in your online world – if you manage to make your online presence in the best way possible, you might also be able to meet someone new before very long. Since some of these people have been present in your real life for ages, you should think about taking your relationships with them to the next level. If you're not a fan of trying your luck this way, you can always get in touch with someone who's not that close to you and see if there's any chemistry between you. This might not sound like the safest and most sensible idea in the world, but there's nothing safe or sensible when it comes to true love anyway, so just be brave and don't give up that easily!
Use dating apps
If you don't manage to find someone cool and lovable on your social networks, you can think about taking these ideas a bit further and use dating apps instead. These have been around for ages and they're supposed to help you find the love of your life, but you need to remember that not all dating apps are the same and different apps have been developed for different people. Some of them are supposed to help you find your match, others will give you temporary satisfaction, or you can even use a helpful sugar dating app that's going to connect you to a specific partner and give you more than you've imagined! So, all you need to do is to figure out what you want and need, and then just find an app that's going to give you just the thing you're looking for.
Get out there
One of the most effective and practical ways to boost your social life is to become more sociable and outgoing. This means that you need to start going out more often, meeting new people, and tearing down barriers that might be stopping you from realizing your full potential. Doing this might not be the easiest thing you'll ever do, especially if you're one of those shy people who don't love going out that much, but you won't be able to do anything about your social life if you don't risk and take chances. Once you start getting out there more often and getting back into the dating game, you'll see that you have nothing to worry about, and you'll start doing wonders for your social life in no time at all!
Talk to your coworkers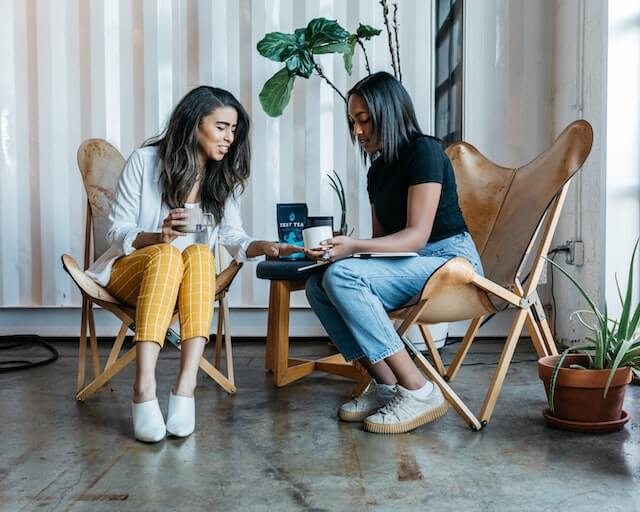 If you're lucky enough to work in an office with tons of other people, you shouldn't have a problem boosting your social life and doing something amazing for your future. These people are already around you, and the only thing you need to do is to start actually talking to them a bit more. You may not become best friends at once and you won't probably be able to get along with every single person out there, but you'll at least get along with a few of your coworkers – and that's quite enough for now. Establishing these relationships will open you up to other contacts and you could even meet someone new through your coworkers, and your social life will never be the same again!
Get in touch with your childhood friends
Whether you have kids or not, you're surely aware of the fact that forming friendships is easier and simpler when you're a child. You don't think too much about unimportant things and you just start spending time with someone if they suit you, and that's why we all have some childhood friends we used to love back in the day. And if you stopped communicating with them, just call them, text them, send them an email, and get in touch with them once again because this is important for introvert types. Your friendship won't be the same as before, but that doesn't mean you shouldn't go through this process – you may be surprised how much fun you'll have with your childhood friends today!
Improving your social life won't be as easy or simple as most people think, but it's not impossible either. Just take a look at these suggestions, figure out which ones might work for you the most, and then start turning them into reality as soon as you can!