Spring is one of the most beautiful times of the year. Flowers abound everywhere, birds are singing, and it's a perfect time for a wedding. 
Spring weddings have long been popular for a number of reasons.
One reason is the flowers. Spring gives people the opportunity to get a wide variety of fresh flowers in an array of colors to suit just about any wedding theme.  
Another reason is the weather is often good during this season. You can have your ceremony outside of the home or in the garden or park. It's not too hot and not too cold.
How to Plan for Your Spring Wedding
When planning your spring wedding, three things to focus on should be your timeline, the details, and the venue.
1.    Timeline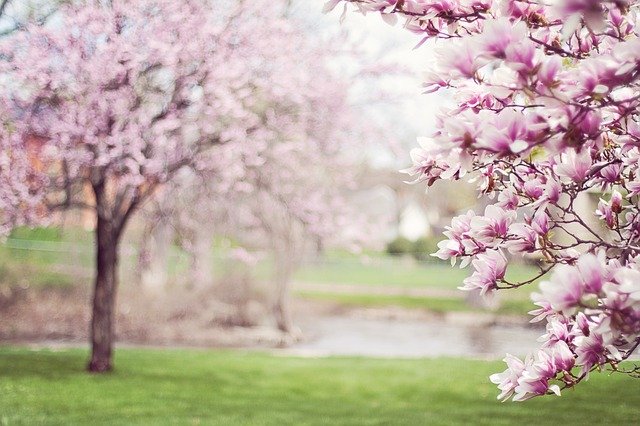 Start 6-12 months before the wedding: Since planning takes a long time, it is important to start early. Plan a date and make all the necessary appointments with vendors. You'll need to get in touch with venue managers, caterers, photographers, and videographers. This is also a good time to book your honeymoon! For instance, you'll need to find a good source to buy spring wedding flowers like peonies and magnolias.
2.    Venue
Choose a spring wedding venue that takes advantage of the weather and beautiful blooming flowers. Remember that many book a year or more in advance, so there's no time to waste.
Here are two questions to ask yourself when scouting a venue:
What are you looking for in a wedding venue? Seating capacity, catering, style, etc.
What are the different venues available in your city?
Decide on a venue by size, style, and location. Once you have a few favorites picked out, go and see each one, ask if you can come when they are set up for a wedding. If they offer catering, set up a tasting and see what packages they offer.
In the last two months before your wedding, hone in on the details.
3.     Details
These include things like rounding up hair and makeup artists.
Managing a Low Budget Spring Wedding
Budgeting for a wedding can be challenging if the economic conditions of the pandemic impacted your income. Of course, this doesn't mean that you still can't have a spring wedding. It just means that you may have to trim some expenses. Here are two ways to do it.
1.    Plan in advance
Make a detailed wedding plan. Plan your spring wedding using an event planner. Create a list of tasks you need to do before your wedding. You can use it for tracking RSVPs, creating guest gift baskets, and writing timely thank-you cards. You'll be able to identify more budget-friendly options, which will allow you to keep expenses low.
2.   Host your own event
You may want to consider hosting your wedding. A wedding is generally expensive because you have to hire so many different people. For example, you'll need to hire caterers,  photographers, and musicians. The more talented friends you can ask to fill in some of these roles, the more money you will save!
Try these two ideas when hosting your own event.
Consider brunch or lunch instead of dinner. These are much more informal and more family-friendly, not to mention cheaper!
Decorate your backyard or garden wedding with live flowers and greenery. Use pastels for your color palette when decorating the home. Also, decorate with real flowers and artificial butterflies.
Why Spring Is a Perfect Time for a Wedding
One of the many reasons people choose to get married in the spring is the natural beauty of the season. Colorful flowers can inspire some beautiful wedding decorations. Because of the lovely weather, outdoor weddings and receptions won't be chilly, and everyone will be able to dress more comfortably.