Music plays an important role in any wedding ceremony because it helps in creating a festive & romantic setting for you and your fiance. It's simply impossible to even think of a wedding ceremony without the ideal songs or music. And since this is a once-in-a-lifetime opportunity for most couples out there, the room for error is very marginal. Such is the reason why you need the proper suggestions to ensure that you choose pitch-perfect music for your wedding day. 
The following are some of the most significant recommendations that you can undertake to ensure that you choose the ideal wedding music. 
Tips For Choosing The Perfect Music For Your Wedding Ceremony
1. Book Your Wedding DJ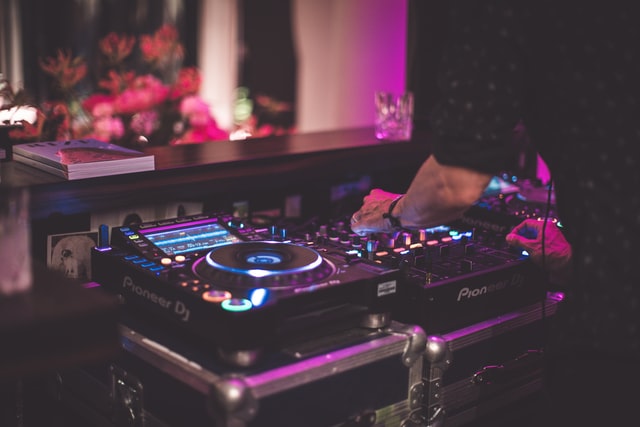 According to the best wedding DJ in Sydney, before you start your planning for the wedding music, you need to first hire the person who will be presenting it, in front of all the guests. By hiring your preferred wedding DJ, you can ensure that your music will be showcased in the same manner as your expectations. This is the reason why it's essential to communicate all your requirements & expectations to your hired wedding DJ. Your wedding DJ can also even suggest or guide you in your music selection process.
When you proceed to hire wedding DJs, be sure to check their websites, reviews, social media handles, and so on. 
2. Consider Your History
It doesn't matter how long you and your fiance have been together, but there's bound to be a similar taste in between – be it an artist, song or even a music genre – through which both of you can connect easily. 
Think about your past – is there any tune or song that you loved to play in your car with your partner? Or is there a song that you often play in your kitchen when cooking food with your fiance? It can also be a song that helps you and your fiance remember about one another or a tune that you both loved when attending a music concert together. The list is practically endless. Any of the aforementioned guides will help you find the perfect wedding music in Sydney. 
3. Look Online Or In Stores
Nowadays with so many music streaming services online, you can easily search for tunes from specific artists, themes, or genres. Be it Spotify, Apple Music, or YouTube Music – finding the right kind of music isn't challenging anymore, especially when you have the technology at the palm of your hands. Simply sit down with your partner and start wish-listing for songs to play at your wedding. 
If you're not happy with the results online, you can always head over to your local record or music shop, and make the decisions there-in. You can play the music in person and get a feel of how the tune will be heard through the big speakers. Furthermore, you can expect the music collection at a record shop to be a lot more diverse than online music streaming platforms, especially because of licensing issues. 
4. Know The Lyrics Of The Songs
Even though it might seem like a trivial issue, you must know the lyrics of the songs that you're planning to play at your wedding ceremony. You don't want to play a tune that's not fit to be played at a wedding, thereby ruining the morale & mood of your wedding guests. Thus, knowing the lyrics is crucial because you get to know what the song is all about. 
In case you're planning to hire a wedding DJ for your upcoming wedding ceremony, be sure to get in touch with our experts today. We'd be happy to help you out right away.