Online dating has grown in popularity in today's digital age since it provides a practical and accessible means for people to connect and locate new companions. The traditional dating scene has changed significantly since dating apps and websites were introduced. Online dating offers a variety of trends and chances for individuals who are sick of being alone and are looking for meaningful connections. Let's look at a few of these developments and how they influence dating.
A new way to connect
How people meet and communicate with partners has been completely transformed by dating applications. These apps allow users to build profiles, browse possible matches, and start conversations. Dating apps are becoming increasingly common among people looking for love or companionship due to their convenience. For example, a practical dating app provides a simple and convenient way to meet new people, whether you're busy professionally balancing work and personal responsibilities or simply prefer the comfort of virtual connections.
Additionally, by removing geographical restrictions, dating apps have increased the number of potential partners. Connecting with individuals from various cities or nations increases your chances of finding a compatible spouse. The ease of use and widespread availability of dating apps have made them an integral part of modern dating culture.
Connecting across distances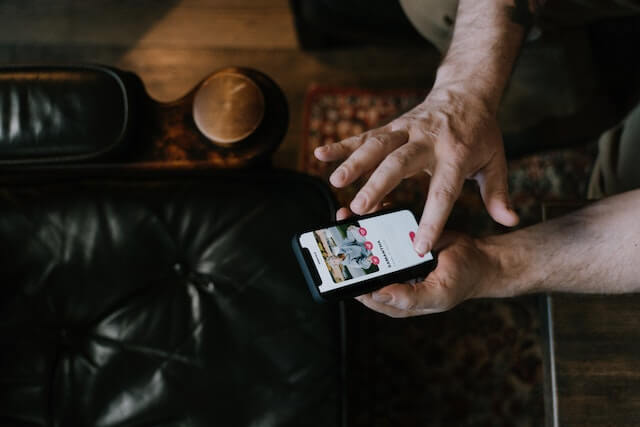 Virtual dating has become a popular practice in online dating due to the COVID-19 epidemic. Due to travel restrictions and social isolation policies, many people turned to online networking sites to establish contacts. Getting to know someone online through video conversations, virtual dates, and other activities before meeting in person is customary.
Even over great distances, virtual dating offers a secure and practical means to establish emotional bonds and test compatibility. Without the necessity for proximity, it enables people to connect, exchange experiences and lay the groundwork for a possible relationship. Additionally, virtual dating has given those who might not have otherwise met the chance to do so by offering a venue for deep interactions regardless of distance.
Finding like-minded individuals
The rise of niche dating communities is one of the important trends in online dating. Thanks to these services, people can connect with others who share their hobbies, lifestyles, or demographics. A specialty dating app or service probably caters to your interests, whether you have certain preferences, share particular cultural origins, or are passionate about a certain pastime.
These groups encourage a sense of community and raise the likelihood of meeting people with similar interests and values. Advancements in personalized dating experiences have led to the emergence of specialized platforms catering to specific interests and preferences. For example, there are now dating sites that focus on particular communities, hobbies, or lifestyles. This trend has even extended to platforms exploring different forms of connection, such as reliable OnlyFans alternatives, where individuals can explore and connect with like-minded individuals in unique ways.
The importance of shared values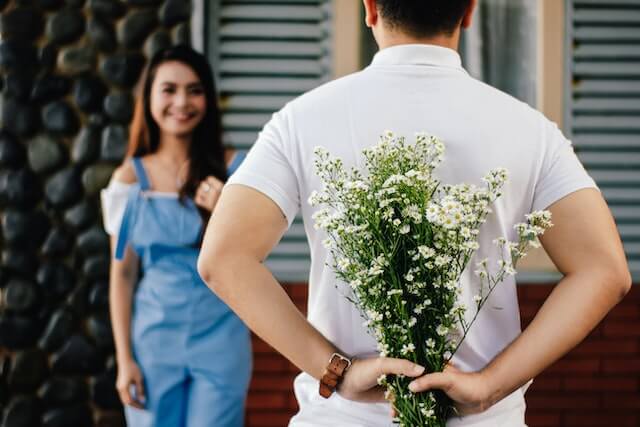 Physical attractiveness used to dominate dating a lot in the past. On the other hand, online dating has resulted in a change in emphasis, placing more significance on compatibility and similar values. Many dating websites now offer in-depth profile questions that aid users in finding partners who share their ideas, interests, and life objectives.
More significant connections have resulted from this change toward compatibility-focused matchmaking, and the likelihood of wasting time on unsuitable matches has decreased. Dating apps enable people to choose possible mates in an informed manner by giving users a thorough awareness of one another's tastes and values. Compatibility-based matching algorithms are made to consider aspects other than physical attractiveness, leading to more gratifying and meaningful partnerships.
Personalized dating experiences
Online dating sites are adding artificial intelligence (AI) algorithms to improve the user experience as technology develops. AI systems examine user behavior, preferences, and interactions to make personalized recommendations and boost the caliber of matches. The likelihood of discovering compatible spouses increases due to these algorithms' constant learning and adaptation.
Some dating sites also use AI-powered chatbots to provide automatic support and direction to users throughout the dating experience, offering them insightful knowledge and recommendations. Additionally, AI aids in selecting customized material, such as date suggestions, depending on personal interests. Online dating becomes more individualized with AI-powered features, improving the likelihood of connecting with a compatible match and producing a positive dating experience.
Online dating is still developing, bringing fresh ideas and chances for individuals looking for romance and connection. The way we connect has changed thanks to dating apps, making it easier and more comfortable. Niche dating sites cater to certain interests, encouraging interactions between people who share those interests. The common practice of virtual dating has made it possible for people to connect virtually. The emphasis has shifted from physical attraction to compatibility, with shared ideals gaining primacy. Last, applying AI technology results in tailored interactions and enhanced matchmaking. With these trends influencing the online dating scene, folks sick of being alone might find hope online and perhaps even find lasting love.