If you're reading this, then you are a craft lover who wants to make something special for their dog. And if you're looking for an ideal pet present for a four-legged friend, then keep reading. Even if you have never made any sort of homemade gift, there's no reason to hold back. It's possible to knit and crochet all sorts of pet accessories and toys for dogs, cats, and other pets.
For the dog or dogs in your life, here are five make-it-yourself yarn crafts for all experience levels. After all, with so many online resources available to help people teach themselves new hobbies, you don't have to look far for a free dog sweater knitting pattern or for the best yarn for animal use.
Blanket
Sure, blankets may be pretty standard for a first-time knitting or crochet project, but that doesn't make them any less special. You can crochet a mat out of pet-friendly yarn, creating the perfect place for your dog to rest. These blankets also come in handy when you're on the go, and make for the perfect way to make sure your pup is comfortable on road trips (and that your car doesn't get covered in hair).
Indoor Flying Disc 
Nothing throws off an otherwise consistent doggie schedule than some inclement weather. When you and your pup are getting restless indoors, the right indoor toy can make all the difference. A knitted toy disc for your dog will fly through the air in your home for some games of indoor catch. The best part of these toys is how soft and lightweight they are, which means you don't have to worry about breaking any furniture when you and your pup play inside.
A Baggie Bag
Pet owners cannot ignore the realities of cleaning up after your pet – though with the right diet hopefully, you will be doing a lot less cleaning. Sure, it's not glamorous, but it comes with responsibility. But does it feel like you constantly forget to grab the baggies before you set out on a walk? You can knit a small tote or pouch out of yarn and keep them stuffed with dog waste bags. Keep them by the door and you'll always be ready for every walk. These also make excellent gifts to other dog owners.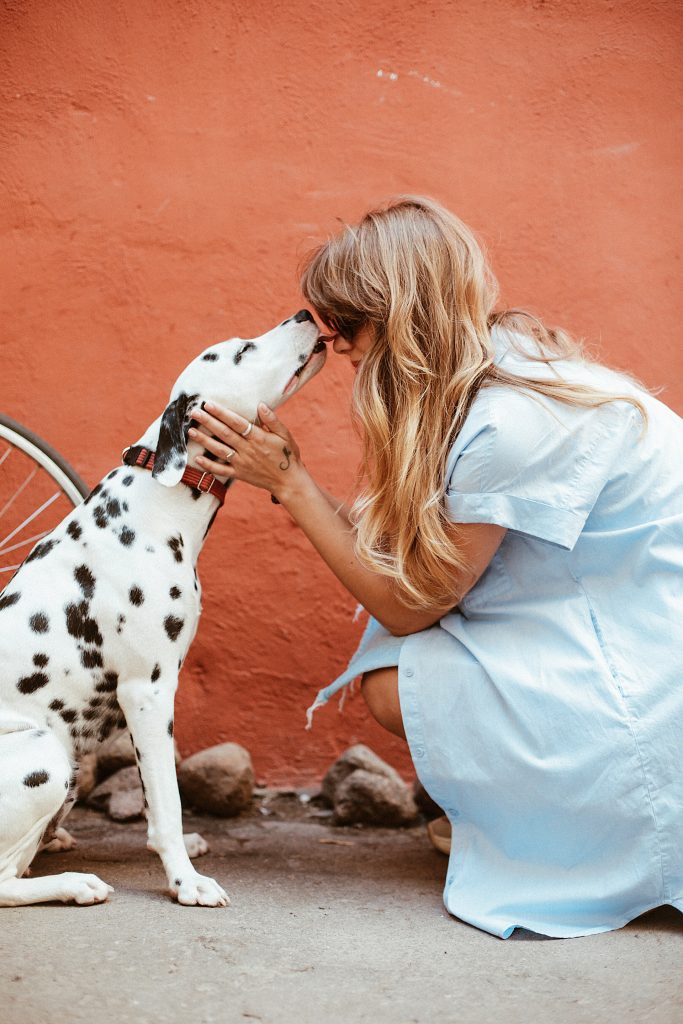 Anxiety Wrap
If you have a dog that has lots of feelings and displays signs of canine anxiety-like pacing, destructive behavior, restlessness or more, they don't have to be anxious forever. Swaddling has been a godsend for many pet owners who find that an anxiety wrap works wonders to calm an anxious dog, especially during periods of stress like car rides or fireworks. 
You can knit the wrap yourself to make something a bit more durable and stylish than a typical elastic bandage while still ensuring your pet gets that much-needed sense of comfort. Dogs are complex creatures and they experience all sorts of emotions that they sense from their environment.
Dogs thrive when they have a sense of control over their personal space. With a lovely blanket, toy, or doggie accessory made from yarn, you can make sure your pup feels good and looks cute, too. And what's great is the amount of amazing and free patterns you can find online. There is a great knitting and crocheting community out there! Why not see what's out there?