Even without a degree in economics or business, people are noticing that prices for just about everything is going through the roof. The amount we pay for groceries or gas could change or more specifically rise at any given moment. While we could debate the socio-political reasons behind this shift for days on end, the more pressing matter is what to do about it.
Regardless of their size, families will need to adjust and learn to budget their spending, at least for the time being. Of course, cutting down costs is never easy, especially for growing families already living on a budget. To help out in these trying times, this article takes a deep dive into just some of the ways that families can cut their spending and save a little money on the side!
Clothing stores – (still) dressing to impress 
Even though inflation is hitting us hard, the world keeps turning and bringing the usual expenses along for the ride. Thus, as the school year begins, the kids come to need new shoes, clothes, and backpacks – all these expenses are known to put a strain on a budget even during the best of times. However, there are a few ways to work around these expenses. 
For one, there are always second-hand shops. These stores are filled with nearly unworn items at half the price. As kids grow out of their clothes in a season, buying them second-hand may be more beneficial than you first thought. Once they've outgrown them, it won't feel so hard letting them go or throwing them out altogether. Along with second-hand shops, another great way to save money on clothing is hand-me-down. Someone in your friend group or family will surely have a child that's a grade or two ahead of your own and willing to give you the clothes they no longer need. This way, you'll not only save some money but keep the planet greener as well. 
Wholesale shopping – buying on a budget
As grocery prices continue to soar it's getting harder and harder to find products that fit into our weekly and monthly budgets. However, while our go-to supermarket may no longer be below budget, the local wholesale store certainly will be. These markets offer items with a long shelf life and give you the chance to buy them in bulk. This means that your family will be able to stock up on groceries without feeling the full effect of the market.
Moreover, whenever you feel like cooking a quick meal for the family, you'll have an entire pantry of options to choose from. This will also help you avoid running down to the store every minute and save up a bit of gas money in the process.  In short, buying wholesale will keep your pantry full, and your family fed without a drop in quality or savings. 
Fine dining – going out while saving up
Preparing your own meals and staying in is an undeniable money saver. With that said, even the best of us need a night away from the kitchen every once in a while. Unfortunately, in an effort to save up, people often avoid going out for a meal or even a cup of coffee. However, while dining out can usually cost a pretty penny, it is achievable with a bit of knowledge of financial literacy. 
As most drinks will be overpriced regardless of the restaurant, a solid budgeting tip is to stick with water – this will keep the final bill down and will be a much better alternative than any soft drink on the menu. Another way to go out and save up is by doing a bit of recon ahead of time. Check out the restaurant's website and see what deals they offer. Some establishments even have slow days when they reduce prices or let the kids eat for free to attract more customers. 
Car insurance – rereading the fine print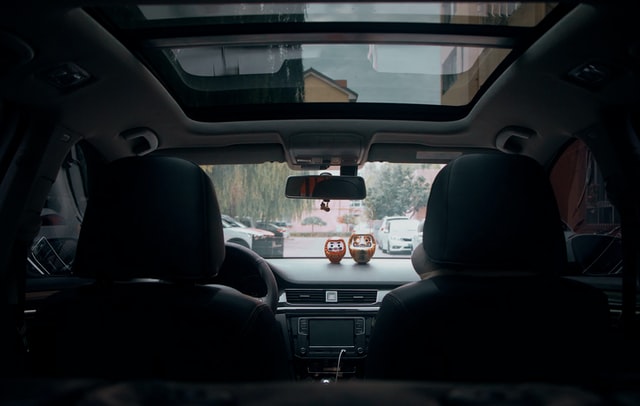 Insurance companies often sell policies in which they hide additional expenses in the fine print. Without even knowing it, you may be paying for car services you would never actually need. Thus, in an effort to save money, consider renegotiating your car insurance policy. 
One of the first things you could do is raise your deductible and thus reduce your monthly insurance payments. Another is of course negotiating a safe driving discount with the insurance company. Finally, if you believe it to be necessary, reduce the insurance coverage after consulting with the insurance company. All these suggestions will save you valuable dollars down the road. 
Budgeting out your family spending is by no means easy. However, right now it's something that may be necessary and with our suggestions above also doable. Nevertheless, it's important to remember that budgeting shouldn't lead to self-denial – treating yourself and your family is important and should never be avoided altogether!
Written by Lucas Bergman