Summer is still a few weeks away, but you can already feel the heat and the excitement – mostly the heat – in the air. Summer means spending more time outside and having a lot of fun being involved in adventures and parties. Summer is also the perfect time for new outfits, fresh new looks, and some fashion experiments along the way.
One thing you must never forget when preparing for the summer is to pick up the right pairs of shoes. A suitable pair can turn an ordinary look into a special one. It can also make or break a look and determine just how comfortable you can be when spending a lot of time outside. So, how can you be smart with buying new pairs of shoes for the season? Let's find out, shall we?
Stylish Sneakers
One thing is true: you can never go wrong with sneakers. Sneakers can be paired with anything other than a super-formal attire. Well, I take that back. With enough confidence, you can rock a dress and a jacket with a stylish pair of sneakers. That's the keyword there: stylish.
Finding a stylish pair of sneakers is no longer a difficult task, thankfully. Mainstream brands are putting more emphasis on style with the latest sneakers in their collections. They may have dull trainers, but there are always plenty of interesting sneakers to go for.
Fashion brands are joining the excitement too. Gucci sneakers are not only stylish and easy to mix and match, but they are also easily one of the most comfortable sneakers on the market too. You can check out the full lineup of Gucci sneakers and other footwear on the SSENSE website to get some inspiration.
Even simple sneakers work well in the summer. White sneakers, a pair of jeans, and a white T-shirt are all you need to look stylish. You can add accessories or switch to a mini skirt for a chic look. Alternatively, you can go for a more colorful pair of sneakers for some extra flair. And if you need a little help trying to figure sneakers out, finding out what does c/d mean in shoe sizes will certainly help a lot!
Time for Sandals!
Summer is arguably the only season when wearing sandals make sense. Whether you are spending an entire day at the beach or just having a fun get-together with friends, wearing sandals is acceptable in most casual occasions. Sandals are also very comfortable on a hot day, although they don't provide the best protection.
Some sandals are also designed to be stylish and trendy. Collections from brands like Havaianas, for instance, now introduce more colors and patterns so that they can be mixed and matched with various outfits. You can even find sandals in the season's best colors, including coral and white.
The only thing you want to avoid is wearing sandals with the wrong outfit. Some casual outfits work better with sneakers or flats. Other looks simply aren't made for sandals entirely. Still, take extra care and I guarantee that you will love your sandals this summer; a good pair of sandals is unbeatable.
If you don't fancy flip-flops, slide sandals are great alternatives. Some heeled sandals are gorgeous. The classic Adilette Slide Sandals are interesting when paired with jeans or muted skirts. They are incredibly comfortable and can be worn as flats with the right outfits.
Along Come the Flats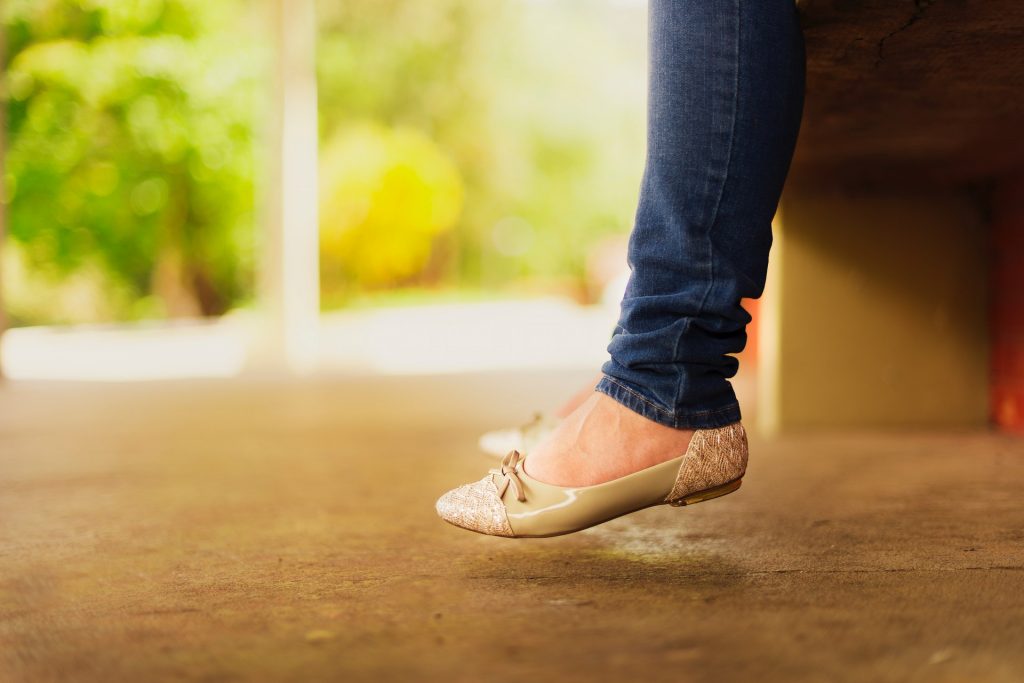 Of course, we cannot talk about summer shoes without talking about flats. Flats are perfect for summer not just because of the comfort level they offer, but also because they work well with a wide range of looks and outfits. You can wear flats – the right pair of flats – with a semi-formal dress as well as a casual T-shirt and jeans.
As this is a very popular type of shoes for the summer, the options to choose from are enormous. Some flats are more interesting than others. Gucci has this incredible ink Patent Sadie Spike Ballerina Flats; from the name, you can immediately tell that the flats have spikes and gorgeous accents. It is (un)surprisingly comfortable too.
The Tulum Soft Footbed is also interesting in its functionality. The four-strap design means you can wear this pair comfortably all day and provide your feet with sufficient support. The same four-strap design also makes this pair more flexible, since you can wear it with a semi-formal outfit without the shoes looking out of place.
Comfort is still the focus here, so make sure your flats are designed for comfort. Most flats with good soles can support your feet over an extended period of time without making you feel like you are walking on nails all day. Find the perfect pair of flats, and they will be your favorite shoes for sure.
Here's the good news: now is the perfect time to shop for summer shoes. The new collections are out, discounts are still in place, and you can get great deals on the shoes you want; those Gucci sneakers are looking more and more attractive when you additional discounts and special offers from a retailer like SSENSE, don't they?