A plain white tee, denim jeans, and vans shoes are men's "little black dress" worn to every occasion, regardless of formality. A rather painfully dull and boring outfit. But there are a plethora of ways to get a simple, yet trendy and stylish look that any guy can achieve with a small amount of effort and some style advice. Here are a few tips and tricks to help you achieve a smart, classy look:
Trousers
Cuffed wide-leg pants are the new skinny jeans. When it comes to men's pants, for the longest time there have been a select few shapes and types, the most recent one being the regular skinny jeans. But finally, there has been a breakthrough with all sorts of cuts and a large variety of fabrics from basic linen to tartan. Interesting trousers can easily be paired with anything, the outfit could be styled up with a staple white button-up or styled down with a plain tee. Black, gray, beige and even burgundy-colored trousers are ideal for a versatile look and they will instantly make you look smarter than if you were wearing jeans.
Suits
Suits are a holy grail for achieving a classy aesthetic. Irish men have their kilts, so Australian men have their suits. They are a timeless outfit that radiates maturity and masculinity. Materials can vary depending on where you live: materials such as cotton are thinner, and therefore used for making men's suits in Sydney and other hot locations. Thicker, warmer suits are made from wool and corduroy for men in London. Suits need to be well fitted in order to look proper – be sure that the suit is the correct size, not too tight and not too loose. The color of the suit plays a big role as well. You can always go for a simple black-on-black look or add a pop of color to make it more interesting. For example, velvet is currently a big trend, and if the thought of an entirely velvet suit seems quite outlandish, any plain wardrobe essentials such as a white shirt can be spiced up with a velvet tie or a bow tie.
Don't forget to accessorize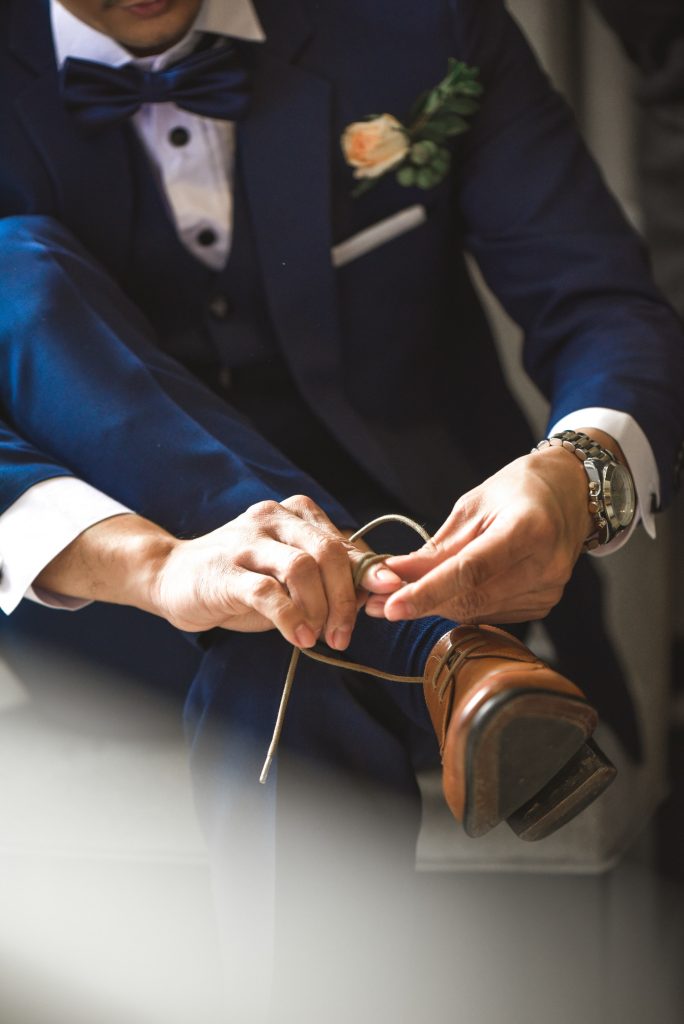 Bags are an essential part of the outfit, especially for businessmen. Backpacks and sports bags are a no-no. Cross-body bags are last year's trend that took the fashion industry by storm, and they are both trendy and a practical fashion statement. If by chance you need a bigger bag, say for your laptop or work papers, don't worry: a vintage messenger bag is a perfect solution. You can put anything in there, from work-related stuff to gym clothes – and still look classy while carrying it.
Shoes as a look definer
Shoes are a noticeable part of any outfit and can bring the whole look down or lift it up. By now you know that basic sneakers aren't the way to go. It's time to replace them with something elegant, yet casual. If comfort is your thing, a pair of brown leather boots are a perfect choice. But if you are still looking for something that resembles sneakers – desert boots might be your best bet. They are most definitely not sneakers, yet they resemble classy leather shoes. They can be worn with a casual outfit or with a button-up for a smarter one.
As much as we don't want to admit it, clothes do make a big change in making the first impression on someone. Every man should strive to look as presentable as possible. Looking mature and elegant is most definitely attractive, and a good mixture of clothing items and accessories can turn any boy into a man.