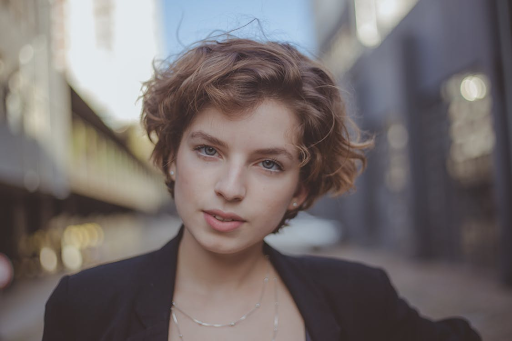 In 2019 we had a chance to see the best hairstyles on New York Fashion Week.
2020 is expected to be an iconic year in the fashion world. From accessories and high fashion to bridal and footwear, 2020 is ringing in the new decade with a blend of ultra-mod and vintage-chic looks.
Hairstyle trends are no exception to the changes 2020 is bringing. Here are some of the best hairstyles to consider in the next year.
Vintage Short Bobs
Bobs have been making a strong comeback over the past couple of years. Most recently, long bobs (also known as "lobs") and blunt-edge bobs have been center stage. The short hairstyle has become one of the "must-have" trends over the last few years. Short layered bob hairstyle is really hot and trending nowadays. After reading this article you will get updated with Short Layered Bob Hairstyle For Fine Hair.
In 2020, bobs will evolve into a more vintage, Parisian look that invokes a sense of the 1920s. These cropped locks are left natural, allowing for the wind and humidity to create a tousled, romantic look. This upcoming trend is a fabulous hairstyle for those who like to be fashionable with minimal time to dedicate their efforts.
Bronze Locks
Everyone has been striving for the ice blonde and gray look in recent years. It's time to put away the purple shampoo and embrace another shade.
Bronze blondes have more of a warm, golden honey hue to their hair with a subtle touch of orange. Think of a high-fashion version of strawberry blonde. This is an excellent color for the summer, as it not only catches the light but looks fantastic with bronzer.
The balayage and ombre looks of the recent past are still holding strong, and look fabulous with the bronze trend.
Contrasting Face Frame
Another dye-related hairstyle trend for 2020 is adding a contrasting shade to frame the face. This is often a subtle touch, such as a whiter shade of blond versus bronze. Others choose to take a more eye-catching approach, such as blonde against black or red.
This look works wonders for drawing attention to the face and works with virtually any haircut.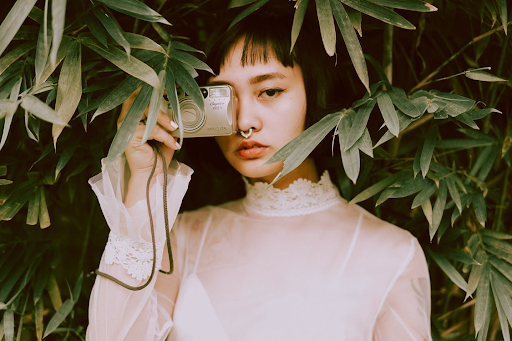 Edgy Straight Bangs
Straight bangs are back! Unlike the blunt fringe that was so popular at the start of the decade, the straight bangs of the 2020s are edgier. Look for a piecey look that adds dimension to your bangs or a more textured look that works great with thin hair.
Also, the "short bangs" are the new thing in the beauty world these days, or as they've been called fringe bangs. We've been seeing so many celebrities lately that it's got us rethinking the bang. Gone are the days of the classic straight bangs, these are much edgier and channeling the Audrey Hepburn era!
This hairstyle is getting incorporated into other looks, like the vintage bob mentioned above.
Bowl Cuts
Maybe it's because of the fame and nostalgia invoked by the hit Netflix show Stranger Things, but bowl cuts have made an astonishing comeback. This once exiled look is expected to be one of the hottest hair trends of 2020. Celebrities like Charlize Theron are bringing the bowl cut back and using it as the foundation for creating versatile looks.
The modernized bowl cut has a few quirks that set it apart from the cut of the past. First and foremost, the most significant difference is having it done by a professional stylist, rather than with an actual bowl in your kitchen. Next is incorporating other looks, like color transitions and moldable layers, to be able to reshape the look for events.
2020 promises to be a fun year for hairstyles. Get creative and be willing to experiment with some of these stylish looks.
You have to maintain your hair while it is in this protective style
You can spritz an oil, water and conditioner mix onto your scalp and seal with an oil, you can use sprays meant for braided hair, tea tree, oil, etc. It all depends on what your preference is. But you have to make sure that your hair is NOT dry. It will break and fall out when you decide to remove your protective style.
Also, you have to be very careful when you're washing and treating your hair. Especially if it's curly and dry. In this blog post, you can find some useful suggestions on how to take care of your hair.
Straight, Wavy, Curly, or Kinky?
Hair is either a blessing or a curse — chances are we don't have to tell you which one of these two main hair categories you belong to. If your hair is straight, you're a cause of envy worldwide. Other than being silky and smooth, straight hair is also the strongest type. The second hair type is best-known as beach hair. In a mermaid sort of fashion, locks take the shape of a stretched out S. When the S shape gets tighter, there are both loose and defined curls. If you're this type, you don't need a lot of hair care products to shape your curls. These are recommended products for curls by LikeLoveDo –  Only Curls All Curl Cleanser, All Curl Conditioner, Only curls Hydrating Curl Creme, Enhancing Curl Gel. However, if you want to find more about your hair type check this article on africanamericanhairstyles.org.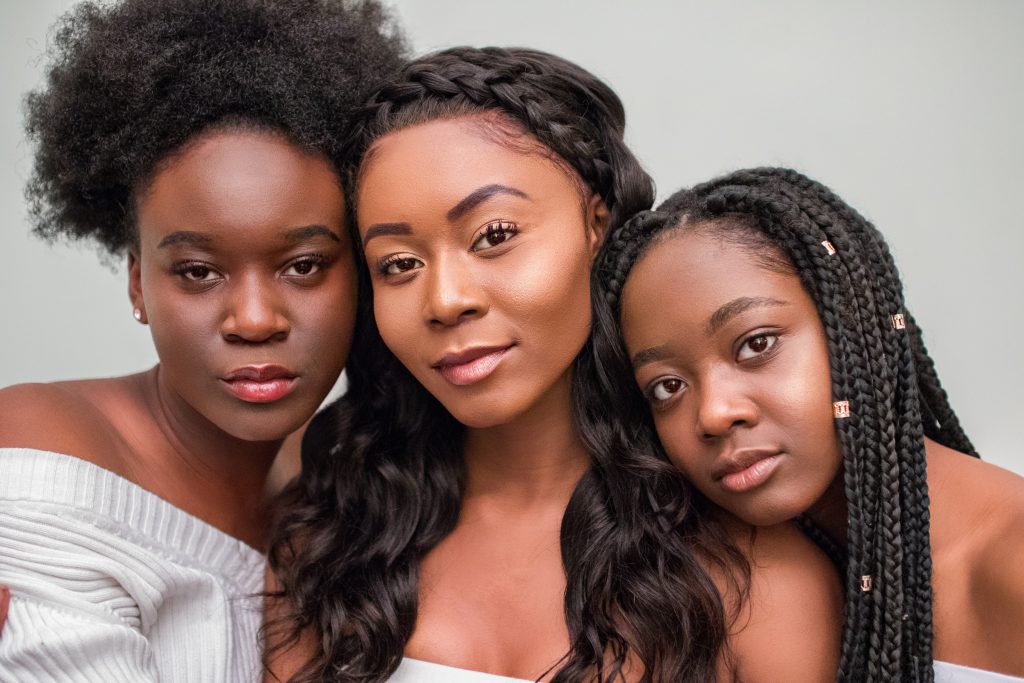 Hair was and still is a prominent social activity, especially among women. During history, women had the opportunity to socialize while styling each other's hair. The communal tradition of hair still exists today.
Classy, modern, and edgy, some Afro hairstyles can make your appearance more appealing. Brace yourself as below we are sharing some of the most creative hairstyles that will give you glamorous looks, for sure.
For example, Africa is rich with ancient hair traditions and styles. During this year, you can try some unique and trendy hairstyle and this article from africa.com could inspire your creativity.
Having curly hair has certainly great potential, but curly hair tends to get the most frizzy! It's possible to fight the frizziness with some little tricks in our daily routine. In curly hair, the sebaceous secretion that gets produced by the scalp helps the curls keep the frizz under control. As a result, not washing your hair every day is a must! This is a suggestion that goes for any type of hair. Reducing washings even once a week, helps domesticate also the most rebellious hair. Hair should be washed only when the skin has excess of sebum.
So get creative start experimenting and see what styles you like to do that suits you for both work and play. The easiest protective style is a bun. You don't need a degree to put your hair up and tuck your ends away to protect them. Head for the high street and pick up some accessories to give you options. Before any protective style take the opportunity to apply some nourishing oil, moisturizer, or hair butter to give your hair a great treatment at the same time.
Wavy hair has survived many seasons including ancient times and civilizations. It could be super cool to chose an organized, urban and in someway edgy look. For this year maybe the great suggestion for your new hairstyle could be Nigerian virgin hairstyle. One thing about hair weave is that it represents in some way the symbol of elegance.
Aside from natural hair being termed unprofessional, it can be a bit tiring when you haven't mastered your hair. Some people love their hair but just don't want to deal with it. That's why there are hair salons. However, some days, you won't be able to run to a hair salon. Picking up a Bobby pin to switch up a look is something you might want to master. Before you know it, you'll be doing many fun things with your hair, because… natural hair is fun and versatile.
According to UniversalSalons.com one of the most popular hairstyle trends are still black hairstyles updos with braids. Professional hair stylists from around the United States have created the beautiful updos with braids hairstyles. Their work you can find inside this site's gallery and those new hairstyle suggestions will make you feel like a whole new person. Also, you will find updates to old looks and fabulous examples of trendsetting hairstyles. They're constantly updating the galleries with the hottest looks from some of the most published salons in the United States.
Angled Bob hairstyle
This summer is a perfect time to rock a protective style, such as braids, twists, locks, or cornrows. According to Treasured Locks, not only do these styles look amazing, but they're also low maintenance. All you need to do is keep your scalp moisturized and your hair is good to go from the pool to hiking, to clubbing, or whatever else you have planned for your trip.
Space Buns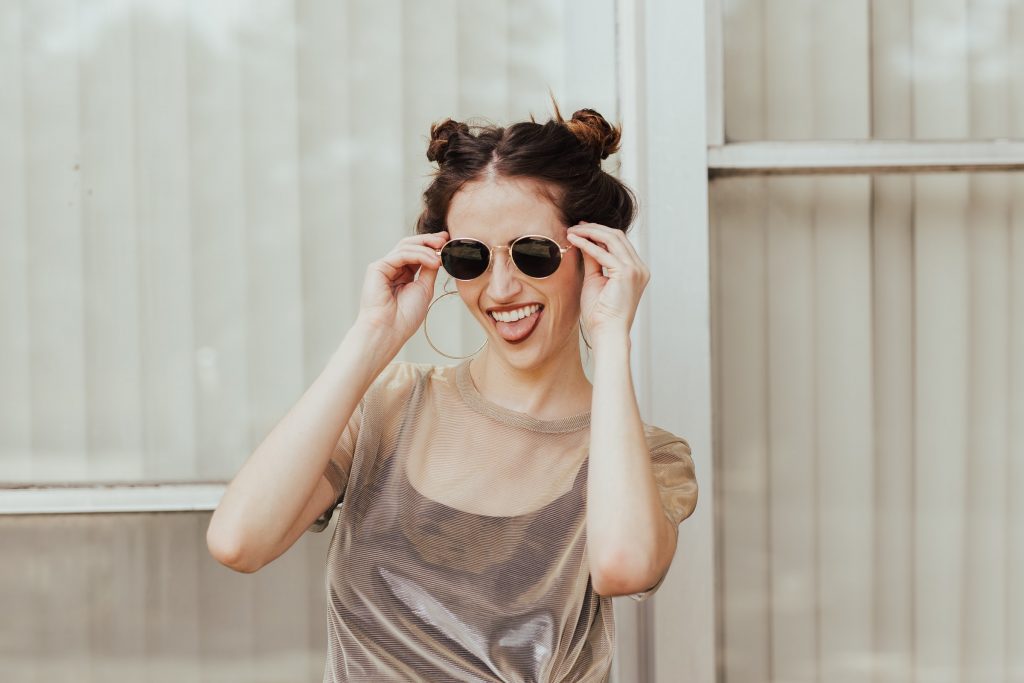 This style is perfect for when your hair just doesn't want to cooperate with you or if you just want a cute switch up in your routine. Space buns are great to do in between washes because you need your hair to be a bit textured. If you're struggling with this hairstyle take a look at this tutorial at myrevair.com and learn to make these buns like a pro.
Another hairstyle that can be used for curly hair is the simple layered style. Curly hair usually needs proper maintenance to maintain its look. You must not forget to wash your hair regularly and style it right after you have been washed. If you forget to wash your hair and only rinse it when it becomes dry, it will only damage your curly hair. Therefore, you should always be reminded of how to style your hair.