Caring for an aging parent with a health issue is never easy. It can become quite overwhelming with constant challenges along the way that can take a toll both physically and mentally. Moreover, it weighs down on other family members as well.
Knowing that most health problems, especially Alzheimer's and dementia, progress in time, many families consider assisted living as a possibility. At some point, caregiving becomes a burden too heavy to bear and the cost of paying it too high. What is crucial in this process is recognizing when is the right time for your beloved parent to join an aged care facility.
According to experts, the following are typical signs that the time has come for assisted living arrangements.
Escalating care needs
If your parent is still in the early stages of their illness, your first step should be getting the paperwork in order. Before things escalate and your parent's cognitive functions become compromised, it's important you all plan ahead before it comes to making the critical decisions.
Next, you need to evaluate the current situation you're in. Ask yourself whether you can handle your parent's care needs, both physically and mentally, or the health of both of you is at risk. If the answer is positive, you should consider the option of assisted living.
This should be a joint family decision and before you make your final choice, do the research so you can pick the best place possible. Visit the communities before choosing and be sure they offer proper medical support and amenities suitable for patients with the needs your parent has. For instance, at Mark Moran Vaucluse retirement living residents will receive individualized care, 24-hour medical support, a life free of concerns and financial security. Set in gorgeous surroundings with panoramic views of the ocean on side and gardens and the city skyline on the other, residents are always in close contact with the healing powers on nature and sunlight.
Behavioral changes
Behavioral changes commonly accompany dementia and this is particularly hard on the caregivers as it causes more pain and even resentment. Sundowners syndrome is very characteristic of Alzheimer's patients where they become very agitated as the day progresses. It can disrupt the family routine and take quite a heavy toll on the caregivers. Wandering becomes much greater and frequent so the probability of falls and injuries increases. When it gets to this state, it's time to consider placing your parent to an assisted living facility.
Caregiver stress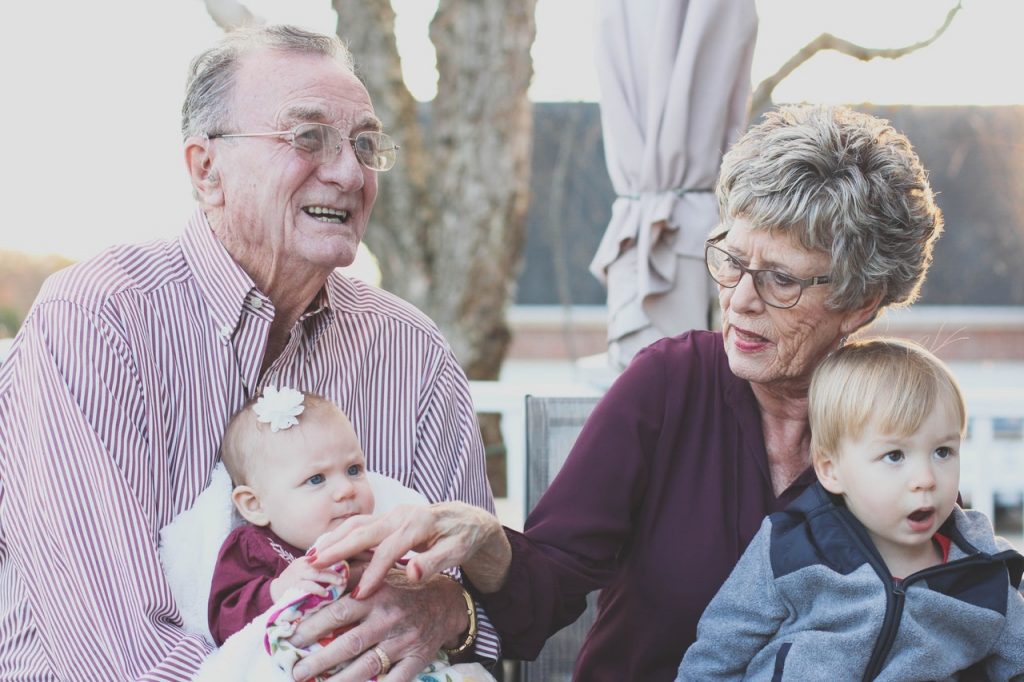 Watching a parent lose their health can never be easy. For children, this means they lose the parent twice – first to the disease, then again when they pass. It's hard not to ask yourself if you've done all you could have so it's normal to feel anxious when you decide it's time to move your parent away.
It's almost inevitable to feel stressed and the usual symptoms are disabling anxiety, avoidance behavior, depression, and hypervigilance. These symptoms do not only come from the pressure of taking care of your ill parent, but also from the disruption to the normal daily routine. When you spend most of your time caregiving, eating and sleeping patterns are disrupted and your health will suffer.
As a caregiver, it's hard to find enough time for your loved ones, let alone yourself. However, staying healthy is one of the most important things you need to do in order to provide the care and support your parent needs. Therefore, find a way to rest and recuperate and seek out the help and support from professional counselors and therapy groups, if necessary.
Assisted living is a great choice to help your parents. But it's never too bad to have an extra dose of safety. By using wandering tracking watches you will feel more relaxed knowing your parents are where they should be. 
The bottom line is that as a human being, there's only so much you can do without compromising your health, so make sure you do your research and evaluate all your options before making the important decision of placing your loved one in an assisted living community.