One of the biggest trends right now is having an active lifestyle. Just go back 20 years ago, and try to see if we were so focused on living healthy and exercising every day. No, we weren't. However, nowadays more and more people opt for this lifestyle, which is not only healthy, but it can be quite interesting as well. As this is one of the fastest growing trends of today, there is a plethora of products and things that you need to have, especially if you're a newbie. If you have been active for some time, then you might have all the equipment that you need, but why not read this to make sure? What are the essentials of the active lifestyle? What are the things that you simply need to have?
What about the food?
First of all, the most important thing that you need to know if you want to jump on the healthy lifestyle bandwagon is that you really need to pay attention to the things that you eat. The first step would be to open your fridge and throw away everything that's unhealthy, and add some greenery to your fridge. It's spring, so there's plenty of fresh fruit and vegetables that can make your fridge much more colorful and healthy. If you want to go the extra mile, you can also introduce superfoods – basically foods that are full of vitamins, minerals, proteins and fiber. All of these are extremely important for your health, so it's always good to have them in your home. Not only will these provide you with energy, but they are super easy to use if you want to make a smoothie, for example.
What about clothes?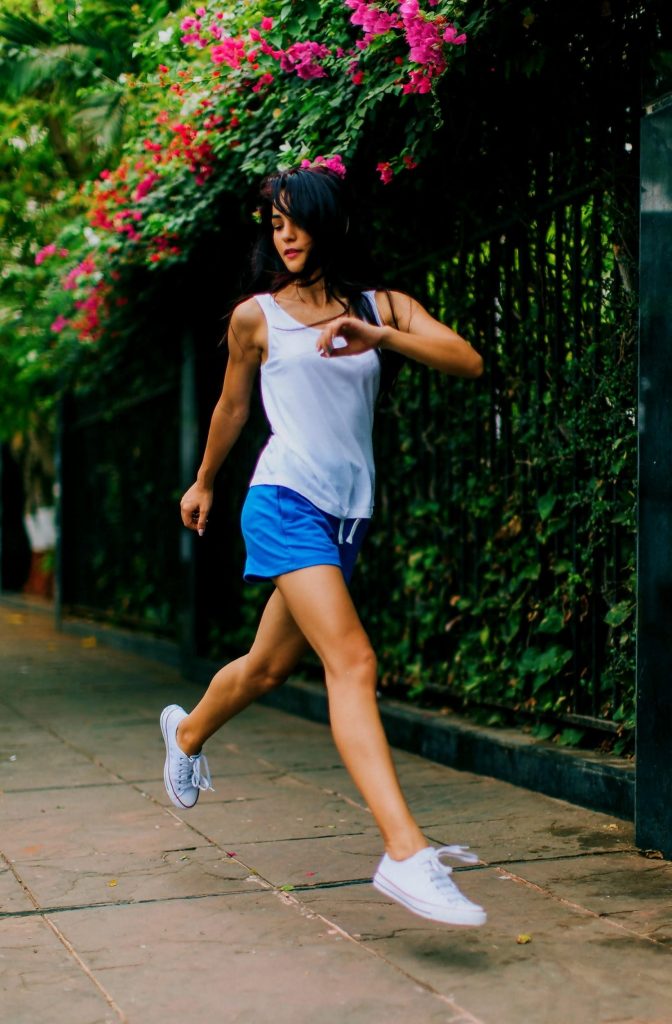 Next up, let's talk about clothes. Having all the proper clothes is extremely important as it will make you feel like you're living a healthy lifestyle, which can be quite motivating. This is why it's very good to always opt for clothes of the highest quality. Not only will they last longer, but they will motivate you to work out and live healthily even more. The good thing is that you can combine the active lifestyle with the casual style. Combining your new women's Adidas shoes with blazers, for example, will make you completely fashionable and comfortable as well. Moreover, if we're talking about gym clothes, make sure that you purchase clothes that are made from breathable materials. Active sportswear definitely has its advantages – it can enhance your performance and prevent any injuries.
What about the other equipment?
Now that you have thought about the food and the clothes, which are probably the two most important things you need to worry about if you want to embrace the active lifestyle, it's time to think about the other, seemingly unimportant things that can actually make your workout much more effective.
Water bottle
First up, the almighty water bottle! It's not a secret that you need to keep yourself hydrated at all times, and it seems that we might forget to do so during the day. In order to keep our body healthy and our skin elastic and fresh, we need to drink plenty of water during the day. So as not to forget this, it would be an excellent thing to have a reusable water bottle with you at all times to remind you to drink water. This means that you should cut down on any sugary drinks and replace them with water instead. Not only will you feel healthier, but you will see the difference on your body and skin in no time.
Music
What's an active lifestyle without music? What is working out without blasting some pop music from your headphones? This is why music is an important part of every active lifestyle, so make sure that you have earphones or headphones of the highest quality that you will use every time you work out, go for a walk or go jogging. Of course, suffice to say that you need to have a great workout playlist as well. Nowhere without it!
Gym bag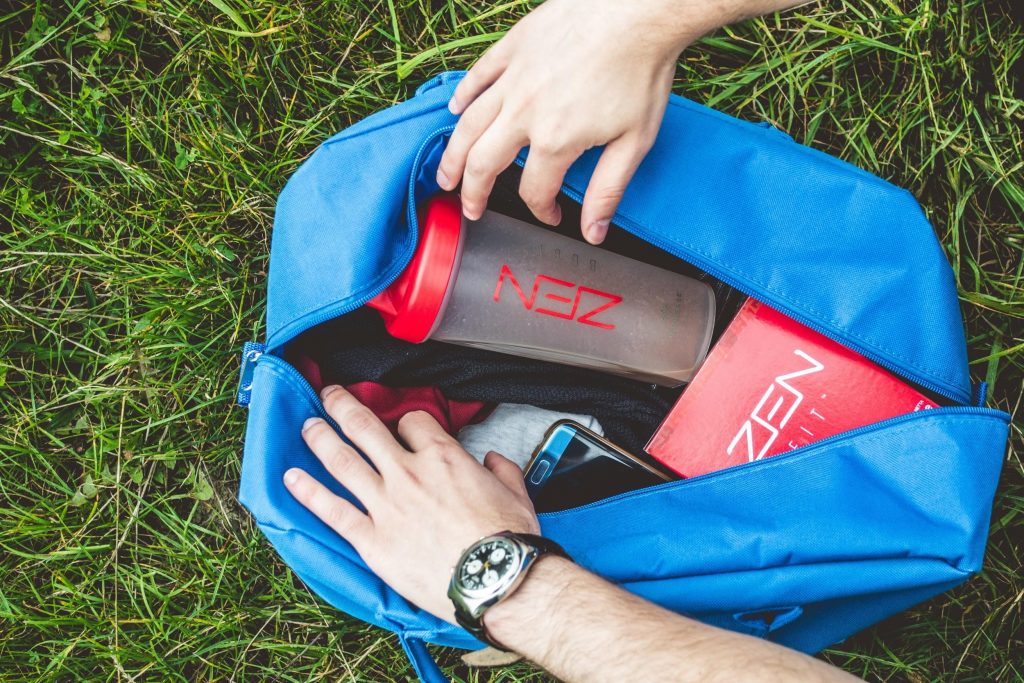 Finally, your gym bag should encompass everything that you stand for. If you want to live a healthy and active lifestyle, let your gym bag show it. Find a gym bag that's big enough for all of the things that you want to take with you to the gym. Going to workouts wearing an old bag might be quite possible, but it's definitely not something that an active lifestyle lover would want. So invest in a good gym bag this spring and let that active lifestyle show!
As you can see, there are not many essentials that you need, but make sure to have all of them. Not only will they make your life much more interesting and comfortable, but they are totally useful!