Moving house can be a stressful time… but it doesn't have to be. One way to make your life a whole lot easier is to properly plan a spring clean so that when it's time to move, you're not left scrubbing the fridge at the last minute!
Not just this, but performing a spring clean means that your new home will feel as homely as possible right from the start. The fridge is clean, the floors are shining and there's zero dust! Yay.
Naturally, spring cleaning is itself a daunting task (especially if you have to clean a lot of outdoor elements) So that it doesn't add more stress on what can be an already-bulging stress pile before you move, let's take a look at how to properly perform one. We'll also take a look at other ways to make your move less stressful.
Clean High
Think dust is confined to just the countertops and floors? Think again. If you can get into your new home before you move, make sure to give things like overhead lighting fixtures and ceiling fans a good dusting.
In fact, tackle any features that are close to the ceiling as these can get really grimy.
Make sure to take a look at the floor directly underneath these features, too, as the dust has this nasty habit of trickling down. Ceiling fans in particular cause dust to actually rain down!
Clean Your Hardwood Floors
Hardwood floors take it personally when you walk on them your shoes on, and they tend to show the dirt! If you've been guilty of this in the past, make sure to give your floors a good clean before you move. It's the same if you've got pets – floors will collect hairs.
Use a dust mop or vacuum to get rid of the grime, dirt and any hairs. Dust the hardwood floor with a mop, and make sure to use a dusting agent.
Want a new floor altogether? Go here for the best hardwood flooring.
Work On The Fridge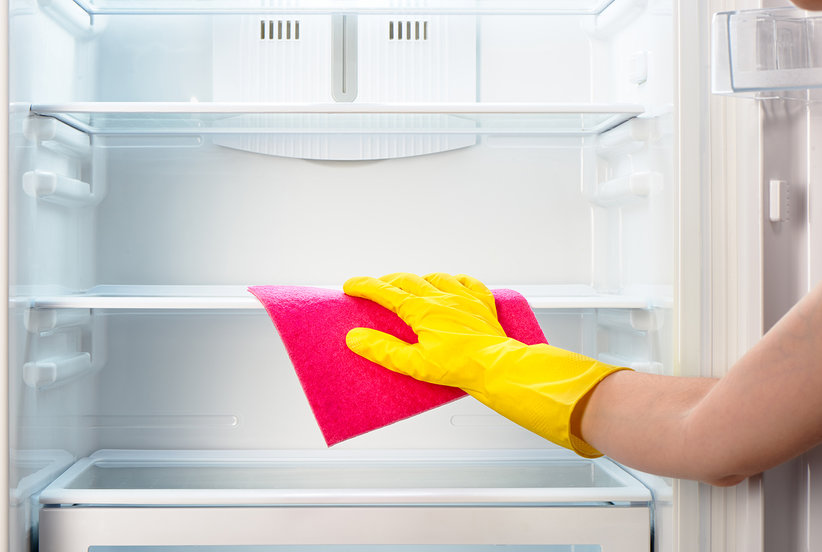 I mentioned the fridge earlier, and it's a pretty big deal. Why? Well, just think of all those perishable foods you've got in there! Not to mention the fact that a fridge can get plain filthy over the course of time.
Before you move, take out all your perishable food. This could take a bit of time and you should set aside at least 20 minutes for this task.
Then, make sure to scrub the inside of the fridge – from the shelves to the drawers – with soap and water. In fact, you might want to make a solution of vinegar and water, as this can scrape off any stuck-on, stubborn fifth.
Move onto the freezer next, removing the shelves and giving them a good clean.
Tackle The Whole Kitchen
Once you've cleaned the fridge, it's time to move onto the whole kitchen.
There's a lot to do, so it's important that you put enough time aside to work on everything from the tops of the cabinets to the corners of the ceiling.
Then there are the appliances, including the sink, the microwave, and the oven. It will all need to be cleaned so that you can move into your new home with a much bigger peace of mind.
And if you've got any stubborn stains that just won't come off, trying mixing hydrogen peroxide with baking soda.
Clean The Bathroom
It's a smart idea to replace your toilet seat before you move. It will only cost a small amount, and it will ensure it's super clean.
Other than that, cleaning the barroom is a matter of disinfecting. Use sponges and soaps to scrub surfaces, and then use an antibacterial spray to eliminate any germs that are still hanging around. You want your bathroom to be spotless and free from harmful bacteria.
Other Tips To Make Moving Easier
Hold a Garage Sale
Got some stuff you want to unload before you move? A garage sale is a great way of getting rid of things you don't want while raising a bit of cash. Plus, it can be a super fun way to spend the day and you can get the whole family involved!
(Just make sure no one sells your favorite cardigan without you realizing)
You can use moving sale banners to help you advertise your sale.
Pack in Advance
For everything else that you want to take with you, make sure to pack in advance. If you leave packing until the very last minute, you will yourself a major headache and arguments between family members could easily break out!
Pack an Essentials Bag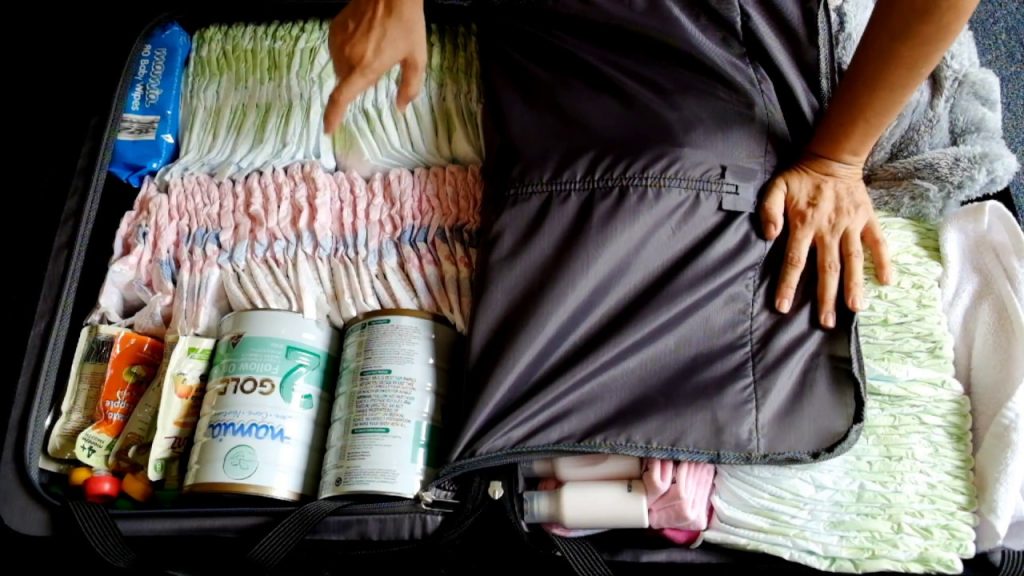 It's unlikely that you'll unpack everything on your first night in your new home. Heck, you might not have unpacked everything by the end of the first week! This is why it's helpful to pack an essentials bag that contains all the stuff you'll need on the first night.
Hire Professional Movers
If you have a friend with a van who can help, that's great. Otherwise, it's a smart idea to hire professional movers to help you out.
Not sure it's really necessary? Just think of all that heavy furniture that needs lifting!
Conclusion
The hard work starts now. Make sure to use the tips in this article to give your home a spring clean before you move. Trust me, once that's out of the way moving will become so much easier (and even a tad fun!).
This guest post contribution is courtesy of SignMission, an American owned, operated and manufactured company in Florida. Signmission offers custom signs such as moving sale banners, safety signs, and even license plate frames.