Source: https://pixabay.com/en/mother-daughter-family-park-child-1171569/
Most people think they lead busy lives and don't have time for anything, but those people usually aren't mothers. Even though their lives might be busy, they have no idea how much work, effort, and dedication it takes to bring up a whole other human being while still taking care of yourself. Some mothers lose themselves completely to their children, but your life isn't over just because you have a baby. In fact, the healthier and happier you are, the happier and healthier your child will be as they thrive off positive emotions, especially at a very young age.
1. Schedule workout time
Even though you may have many obligations as a dedicated mother, it's not impossible to set aside a few hours a week for yourself. You could leave the children with your husband, parents, or babysitter and go for a run or to the gym. Some time away from your kids will help you both grow as individuals without damaging your bond.
More importantly, you'll learn it's not a sin to devote some time to look your best. Let your workout time set you free. It will help your body process stress more easily, rejuvenate your mind, and make you fitter. All of this will also be extremely beneficial for your mental health. Being busy is only a matter of shifting priorities and your workout time should definitely be at the top of that list.
2. Don't starve yourself
A mistake most mothers make is that they skip meals and go on crash diets which basically restrict anything but water. This way, it seems like you're losing steady weight but as soon as you start eating normally again, it just comes back. What you're actually doing is starving your body from all the nutrients it needs. The same happens when you're skipping meals- you may think you're doing yourself a favor but you'll just be hungrier later which will lead to junk food cravings and set back your progress.
Try another approach. Eat little, but eat frequently. Three meals a day and two snacks should be enough. Make sure these are all well-balanced and home-cooked meals which include a lot of vegetables, protein, and even some carbs. If you don't have time to cook daily, try prepping your meals a week in advance. Cook the same food for your kids to build healthy eating habits from a young age and enjoy your results together. If you are into supplements, and based on the advice of your doctor, you may also try fat burners formulated for women.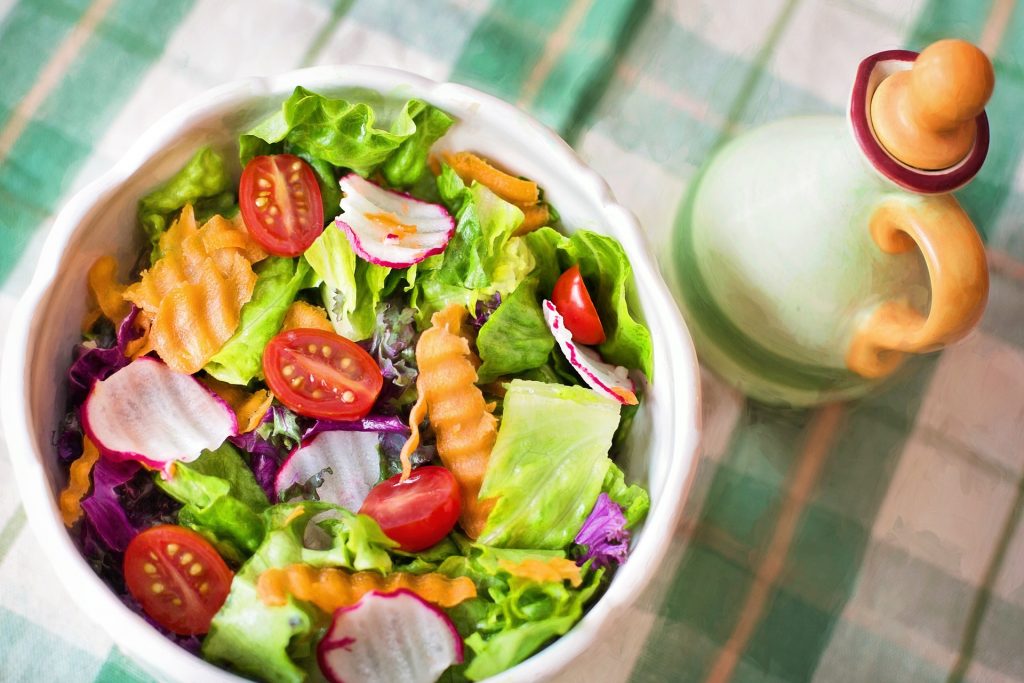 Source: https://pixabay.com/en/salad-fresh-veggies-vegetables-791891/
3. Join other mums
The key to success can sometimes lay in numbers. If you're having trouble sticking to your diet or workout regimes, you can find a mum group and ask them for help. All of these women are on the same journey you are, and sticking together makes them stick to their resolutions. These groups usually plan activities together and have similar goals in mind, so it's fairly easy to fit in.
Another benefit of joining hands with other mums is that you always have someone to lean on. When the rest of the world doesn't understand what you're going through, these mums will. You can always talk to someone about your concerns, and there'll always be someone to cheer for your progress. If there isn't a mum group in your area, you can try forming one with your friends or neighbors. It might be an excellent opportunity to make new friends or strengthen bonds with old ones, too.
4. Consider getting some work done
If you need some help along the way to health and happiness, you can always consider getting some work done. Reconstructive and plastic surgery can make you more confident, enhance your health, and give you the motivation to stay on your new journey. It's time we let the stigma toward surgery die and realize the amazing benefits they can have; especially for busy mothers who need a push in the right direction.
In most cases, no major surgery is needed. In fact, as Dr. Ross Farhadieh trustfully says: "Often, the most subtle surgical enhancements can have a profound effect on your self-confidence and self-esteem". These subtle changes can be enough to make you realize your worth, too. What's more, they'll give you a head start in the losing weight department and provide fertile grounds for success. Don't stop yourself from being the best version of yourself that you can be just because you're too afraid to step out of your comfort zone.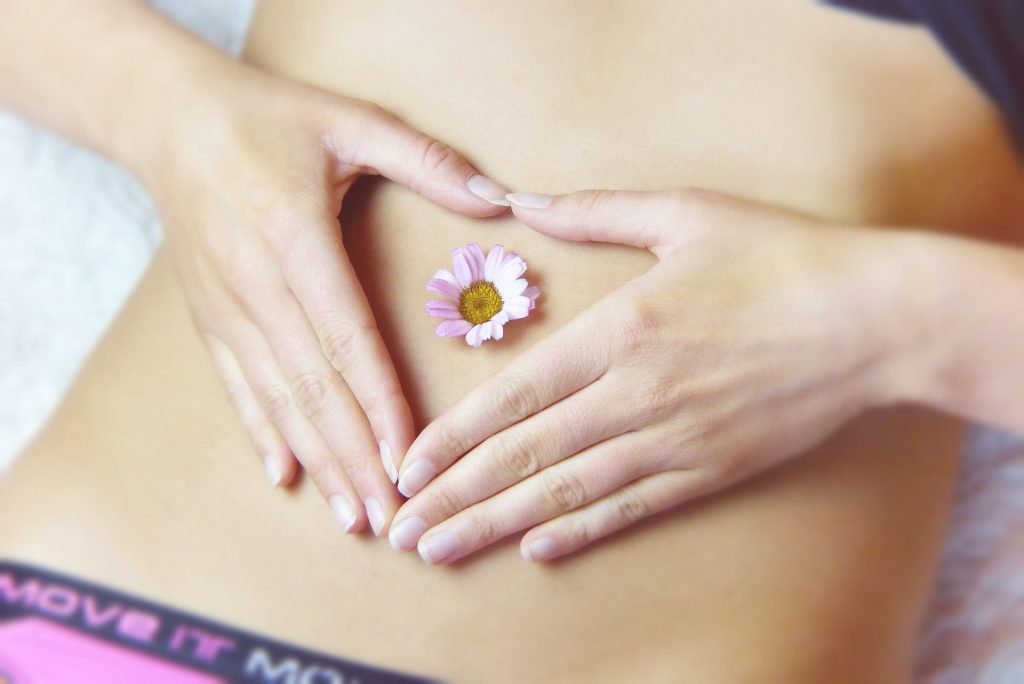 Source: https://pixabay.com/en/belly-heart-love-girl-relaxation-3186730/
5. Play with your kids
Children are naturally curious and like running around and exploring every environment they find themselves in. Encourage and join them in their new adventures, and you'll find out just how much more you'll be moving. Plan outside activities where you can all play in the park or at the beach. Teach them to ride a bike and have family rides around the neighborhood every day.
Anything can be a fun activity and an opportunity to keep moving if you try hard enough. When it's rainy outside, make your own playground at home. Play inside a tag or hide and seek, build a pillow fort together or play pretend. Tap into your inner child and enjoy youth with your children. Not only will you bond through all the family activities, but it will also boost your immune system and help you lose weight. Cherish every moment you have together and use it wisely. Both you and your children will benefit from it.
Conclusion
As you can see, being a happy, healthy, and fit mum isn't impossible. Sure, you'll need to work on your organizational skills, but in the end, the results will be worth it. You won't be less present in your child's life just because you took some time for yourself. Setting an example for your children by managing to lead a healthy lifestyle will give them the grounds to grow into healthy adults who have the right values in life. If not for yourself, you should be healthy and fit for your children.