Around 20 million children attend a summer camp each year.
Summer camp is a great opportunity for kids to try something different. They can get away from their usual environment, and experience new things in a fun, friendly environment. You might be wondering if you should send your child to summer camp or not.
For 6 key reasons summer camp is a great idea for children, keep reading.
Building Independence
Some parents are hesitant to send their children to cummer camp as they're worried about their child being away from them. This is actually one of the biggest benefits of summer camp.
It gives your child a chance to take on more responsibility, as they won't be relying on you for everything. They might make some mistakes, but that's often the best way to learn.
Developing Social Skills
Engaging with other children they've never met in various team-building activities will help them learn how to interact with others. These social interactions can have a big influence on children. Building relationships now will teach them the necessary social skills for later life.
A good school environment can also help a lot with this. Sending them to a school like Montessori School of Downtown can help them develop and grow with other children. Take a look at their website now for more information.
Discovering New Interests
There are plenty of activities your child will take part in while at summer camp that they've never tried before. By spending the summer learning new skills, they may leave with a newfound hobby that could shape their interests as they grow up.
It may even go as far as to guide their future career choices. By trying out different things early on, they can find out what they like and dislike.
A Break From Technology
These days, children spend a lot of time on game consoles, computers, tablets, etc., at home and in schools.
Summer camp is perfect for getting them away from all that technology for a while. There are plenty of physical and artistic activities for children, which is great for their social-emotional skills and can help them grow their respect for the planet.
Connecting With Positive Role Models
There are plenty of types of summer camps. If you want your child to spend time around people with specific interests or lifestyles, you can easily do this.
Whether your child is into music, outdoor activities, cheerleading, or whatever else, there are camps focused on these. Your child can spend time around people who have done their favorite activities for their whole lives, which is a perfect opportunity for your child to learn and grow.
Encourages Good Health
Some children don't get as much physical activity as they should. This can be even more of a concern if you live in an urban area that doesn't have much suitable outdoor space.
Summer camps are loaded with all kinds of physical activities, which can help your child develop and improve their health while still having fun.
Is Summer Camp Right for Your Child?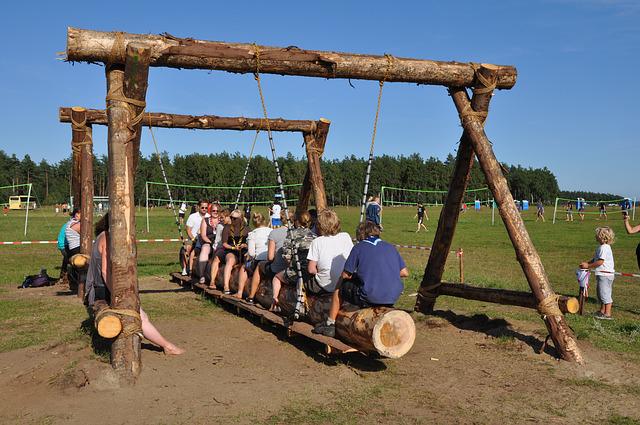 It may not be for everyone, but until your child gives summer camp a go, they won't know what they're missing out on. On top of all the benefits above, most children love summer camp simply because they have so much fun.
For more parenting articles, check out some of our other blog posts.