If you are a new modern bride and just married into a family and home, it is obvious that you always want to look your best as you are the center of attraction at most family functions and events. Most modern Indian brides face the dilemma of what to wear when it comes to posting wedding invites, parties, and get-togethers. When you are attending ceremonies related to the wedding, it is prudent to play safe. Indian weddings, festive functions, and ceremonies have several traditional rituals. Here, you cannot sport western clothes, and since you will be participating in most of them, you need to look like the glamorous modern bride. Fashion experts in the field suggest the following options when it comes to your post-wedding look:
Traditional saree- Nothing looks elegant and stunning as the traditional saree. There are several traditional sarees from various locations of India that you can choose for any ceremony, function, or event. For getting the saree of your choice, you do not have to waste time at local stores physically. You can check out websites that sell Indian sarees and order them from the comforts of your home. You should choose a saree material as per the climate of the place so that you look beautiful and elegant even if it is humid and hot.
Long Anarkali Kurta- The floor-length Anarkali Kurta suit is one of the most widely sought- after Indian outfits for modern brides across the country. They never go out of trend and are comfortable to wear in all occasions and events. They are simple and gracious in style. Ideal for the modern bride who wishes to look stunning and feel comfortable as well. 
Lehengas- The lehengas are a popular favorite for most young modern brides. The lehenga with a cape gives brides a fairy-tale touch and makes them look beautiful and gorgeous.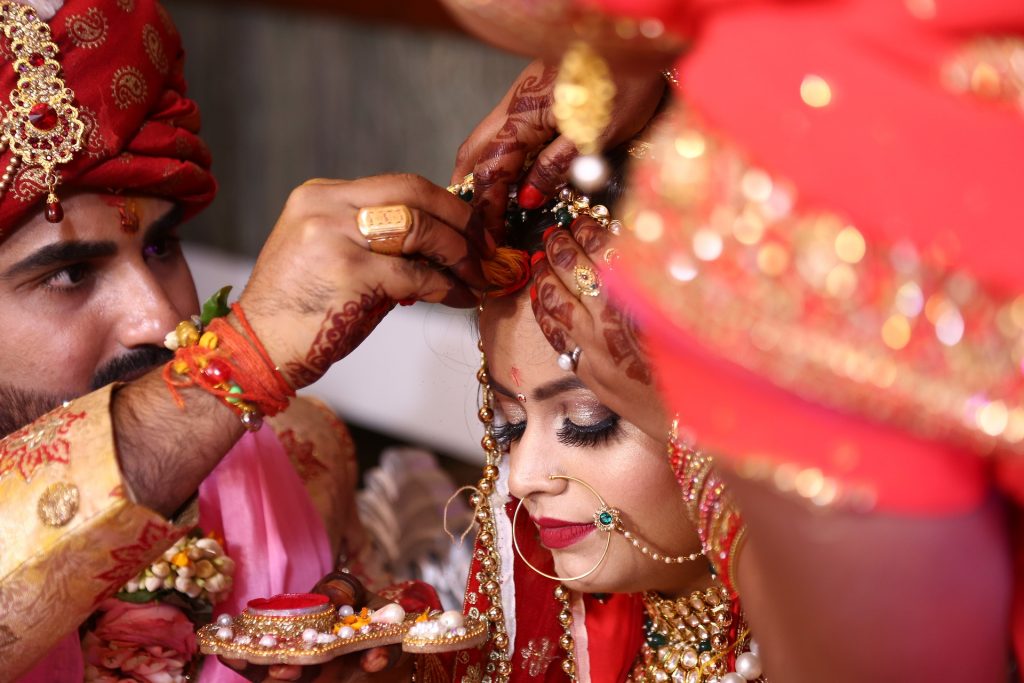 Saree with cape- If you want to be a fashionable modern bride with an ethnic appeal, you should wear the saree with a cape. There are several outstanding designs and patterns available in boutiques and online stores. You will be spoiled for choice. Choose one that makes you look pretty and glamorous at the same time. 
Designer saree gowns- This is a new entrant in the Indian fashion scene for modern brides. If you wish to give a bold look to the saree, this dress is the perfect choice for you. It is a glamorous outfit that accentuates your curves and makes you look elegant at the same time.
Therefore, if you are a modern bride, you do not have to waste time pondering what to wear for family functions and events. You have many amazing options to choose from. You can buy each one of the above outfits from local and online stores. They can be worn for a very long time, and you can effectively grab the limelight when you flaunt any of the above ethnic outfits with the right accessories with success!