1 in 44 American children will receive a diagnosis of Autism Spectrum Disorder this year. That means 1 in 44 new parents will be thrust into an unfamiliar world filled with therapy, IEPs, meetings, treatments, and paperwork. While it may sound stressful, parenting a child with Autism can be a joyful, affirming experience.
Even so, you can't expect to be a master at autism care at the very beginning of your journey! As with any skill or passion, practice and patience make perfect (though "perfection" should never be your goal!). Sometimes all it takes are a few parenting tips to help you find the beauty in living with autism. 
Are you ready to learn how to be a better parent to your autistic child? It's not too late to become the parent you're meant to be. Please keep reading to discover five of the tips that Autism parents wish they had at the start of their journey! 
1. All Behavior Is Communication
Whether your child is verbal or nonverbal, they have something to say. Every human being communicates through behavior, and we've gotten good at reading it.
Our autistic children tend to march to the beat of their own drum, and don't always notice or practice common social cues. Thus, they communicate discomfort or sadness in the only language they have. Often, this behavior can resemble meltdowns or tantrums. 
Instead of getting frazzled, try to listen to what your child is telling you. Change the distressing environment, not your child!
2. Understand Ableism 
Ableism is discrimination—and you don't have to be a bad person to fall into its trap! Ableism can be as simple as believing that verbal communication is superior to non-verbal or alternative communication. These deep, unconscious biases can impact the way we view children with autism.
Take some time to confront your existing ableist attitudes and watch how your view of the world transforms. 
3. Seek Out Community 
No man is an island, including autistic children and their parents! Children with autism thrive when they engage in socialization with neurodiverse peers. Ask your child's therapists and teachers for recommendations and then befriend the parents!
4. Don't Be Afraid of Therapy
"Therapy" can be a scary word, but it's a major game-changer for children with autism. ABA therapy techniques utilize assistive technology, rewards systems, and games to help your child engage with the world around them. Your child's therapists will become compassionate resources for life!
5. Remember That No Parent Is Perfect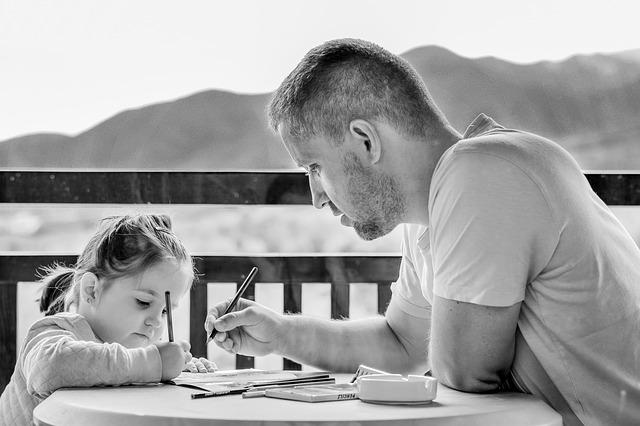 On days when you feel out to sea, remember that no parent is perfect—and that includes parents of neurotypical children! Everyone has good days and bad days, and all children come with unique challenges. If you care enough to seek out parenting advice, you are already doing an excellent job!
Parenting a Child With Autism… With Joy!
Parenting a child with autism is no easy task, but you can rise to the occasion! Even if you've been on this autism journey since you noticed the first signs of autism in your child, it's never too late to work toward stronger and more compassionate parenting. Sometimes a slight shift in perspective can transform the way you view the world. 
Are you seeking more posts that can help you find joy in family life? Check out the rest of the blog for more brilliant tips for families.