Working full-time when you're a mom can be quite challenging. Working from home may come with some benefits for you, such as a flexible schedule, but it's still certainly not an easy feat. In this article, you'll be able to read about five tips for remote working moms that may help you juggle your work and parenting responsibilities more easily.
Create a routine for you and your kid(s)
Setting up a routine and sticking to it as much as you can is the key to having a productive day at work when working from home on a flexible schedule. Regardless of whether you have one or more than one child, your routine has to revolve around them. Noting down daily tasks, including both work and other obligations, and setting a time limit will help you stay organized. That includes setting aside time for cooking, helping the children with homework, and family time. Explain to your kids when it's time for you to work, and if your children are old enough or have someone else supervising them, you may even create a designated home office. In order to help you stay focused while working, so as to not waste valuable time, you can track the time using a time tracking app, such as Clockify. 
Arrange tasks according to priority
Prioritizing tasks is extremely helpful when managing time as a remote working mom. Your schedule should be based on your list of priorities. You should do the tasks that are at the top of your list first, if possible when you start working in the morning. If your children go to daycare or school, use that time for tasks with tight deadlines. That way, you can ensure that you don't miss any deadlines if something unexpected happens.
Make sure you deal with tax properly 
When working from home, especially if you're working for a foreign company, you need to make sure that you handle tax properly so that you don't get into trouble because of it. As a working mom with tons of obligations, you may forget about this obligation. Depending on where you're located and what firm you're working for, the tax may be your or your employee's responsibility. It's up to you to ask around and do the necessary research. You may be eligible for tax treaty benefits if you're a non-US citizen who is working for a US company. In order to claim your benefits, you will need to fill out one of the five W-8 forms. For instance, the most commonly used W-8 form is the W8-BEN form, or the Certificate of Foreign Status of Beneficial Owner for United States Tax Withholding and Reporting. The form may be filled out by you or the company, and it is used to sign up for tax withholding reduction or exemption.
Have a plan B for instances when your child is disrupting your work
Sometimes, especially if you have a toddler, your child may be cranky or bored, making it difficult for you to focus on your work. What you can do is invite your child to "work" with you. You may tell them that you need help with your work and give them assignments, such as to draw certain shapes. If that doesn't work, you may suggest other calm activities like puzzles or LEGOs. Being prepared ahead of time for such situations will allow you to handle them better. You may even promise a new toy if they behave. Then, they'd have something new to entertain them the next day while you're working. 
Dress up for work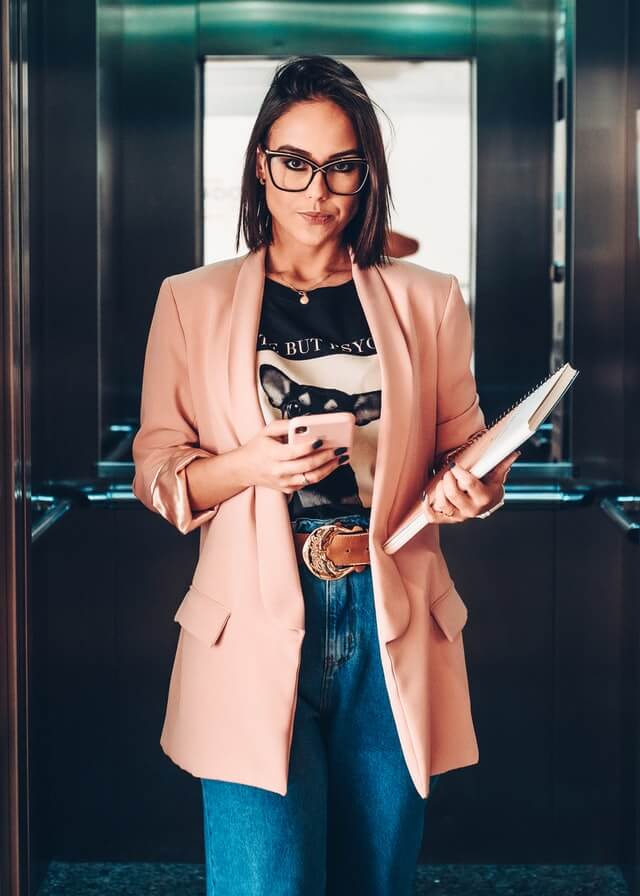 This may sound counterintuitive, but dressing up for work even though you're not leaving the house is a great way to ensure you're productive, and to keep your mental health in check. As a mom that works from home, it's easy to neglect your own needs and stop taking care of yourself properly. That's why you shouldn't grab your computer and start working in your PJs as soon as you wake up. Dedicating at least fifteen minutes to getting ready for work can do wonders for your mental wellbeing. It would also help you get in work mode, allowing you to work more efficiently.  
Final thoughts
All in all, working from home as a mom can be a handful. However, it is certainly manageable if you try harder to stay organized, while also dedicating some time to yourself, as well as your family. Following these tips will help you be more productive and manage your time successfully.