Did you know that close to 3.6 million babies are born each year in the United States of America? Parenting isn't easy, and it is especially difficult when you're a first-time parent trying to learn about all of the baby products that you need. The list is often daunting and a tad overwhelming, but getting natural baby products is essential for your newborn's health.
Baby diapers and other reusable products for babies go a long way towards providing the care that your baby needs while also protecting the environment. If you're unsure of which baby wipes to get or which baby hair products are the best then you're in luck.
You've come to the right place to learn about the five essential baby products that new parents need. Keep reading to learn more!
1. Baby Clothes
Baby clothes are much more important than giving your newborn a sense of style. Babies have delicate skin and need clothing that won't irritate it or cause a baby rash. You also need to make sure that you're getting the right sizes when it comes to baby clothes in order for your child to be comfortable.
2. Diapers
You can't mention babies without conjuring up images of diapers, so it shouldn't be surprising that diapers are high on the list of baby products you'll need. It is up to you to decide if you want to use disposable diapers or reusable diapers for your newborn.
Remember to also get a baby product like baby wipes to prevent skin irritation and rashes. If you want to use natural baby wipes rather than traditional baby wipes then you should check out this substitute for baby wipes.
3. Car Seat
A car seat is essential for transporting your baby with you to doctor's appointments as well as running essential errands throughout the week. There are infant car seats as well as convertible car seats that you can choose from, so don't be afraid to shop around for the best option.
4. Crib and Mattress
Another necessary item when it comes to baby products is the crib and mattress that your baby will sleep in. A crib is the best option for your child after they outgrow their bassinet since it gives them more room to sleep or play. Make sure you get a comfortable mattress for the crib as well.
5. Baby Bathtub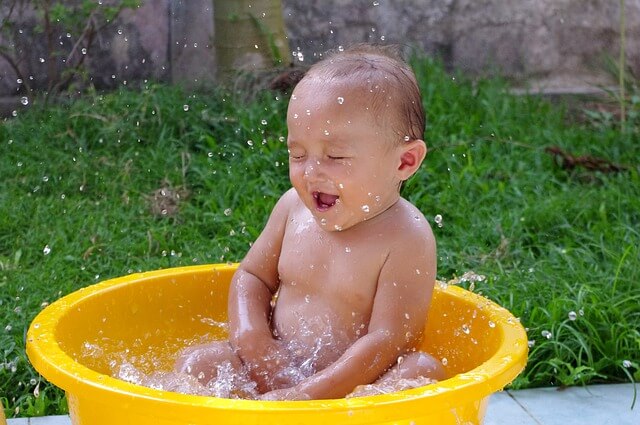 Giving a baby a bath is no easy task, but there are bathtubs designed especially for bathing your newborn. These tubs will make giving your baby a bath easier than you ever thought possible. They're a must-have baby product for new parents.
Start Shopping for Baby Products Today
Getting the right baby products is a great way to provide the best care possible to your newborn after they arrive. Little things like a baby bathtub and baby hair products will make keeping your baby clean an easy task. You should also get a car seat and diapers for your newborn, and consider using natural baby products.
For more insightful and exciting articles, check out the rest of our blog posts!