In the age of technology and distractions, it can feel like a challenge to bring the whole family together. Yet, at the same time, one of the most important jobs parents have is to make happy family memories. This might sound super simple, but it's actually one of the most powerful things there is.
Positive family memories are one of the greatest gifts we can give both children and ourselves. These are memories we can all return to when things aren't going too well in life, and it's important to preserve your family photos. They're a reminder that happy days exist, and they're always just around the corner. There's even research showing that kids who have positive memories from childhood are generally more happy and healthy.
When you regularly make those happy, positive memories, you have a lasting impact. These are more than just a fun day, they're the bonds that bring families together for years to come. Are you ready to make these happy memories for yourself? Here are 15 ideas to get you started. 
1. Be Grateful Together
Life moves too quickly to notice all of the good things that happen, so sometimes we have to consciously slow things down. Being grateful together is a great way to boost positivity and show your children just how lucky they are. This is a skill they can take with them throughout life, even when things don't seem to be going as planned.
How can you be grateful for together? One way is to simply think of 3 things you're grateful for before bedtime. Bring your kids into this process. When tucking them in, ask them to tell you 3 things they're grateful for every night. Soon, it will come easily.
2. Birthday Memories
Birthdays are about so much more than cake and singing. Making a fun occasion out of birthdays is one of the simplest ways to create happy family memories. Do you have birthday traditions? How does everyone come together to celebrate? You don't need a huge budget or a big party to make the occasion special. 
3. Game Night
With the rise of technology, families are gathering to play games less and less. If you want to bring everyone together without any screens, game night is the way to do it. Pull out Chutes and Ladders, Candyland, or even just a deck of cards and get to work. 
4. Dinner Date
Who said dinner dates are only for couples? You can have a family dinner date by vowing to eat dinner together at least once a week. Everyone has busy schedules, but making dinner as a group and really taking the time to enjoy it is a special thing to do as a family. 
5. Send Cards
If your kids are school age, why not send them to class with a special reminder? Sending notes in their backpacks or lunch boxes is a great way to remind them that you're thinking about them when they're away from home. This is also a way to send some encouragement their way before a big test or a hard day. 
6. Volunteering
Did you know that children who volunteer as kids are more likely to continue this spirit of giving back as an adult? Instilling good values into children isn't always easy, but volunteering makes it more fun.
How can your kids help? Can they donate toys to needy children? Join you for a community clean up? All of these things make a difference, and all of them are an effective way to teach kids about the importance of helping others. 
7. Travel
Traveling is one of the best ways to bring your family together. You don't have to travel far to make family memories. Just get out of your daily routine, go on an adventure, and try new things together. Whether you explore your own town or a new country, do it as a family.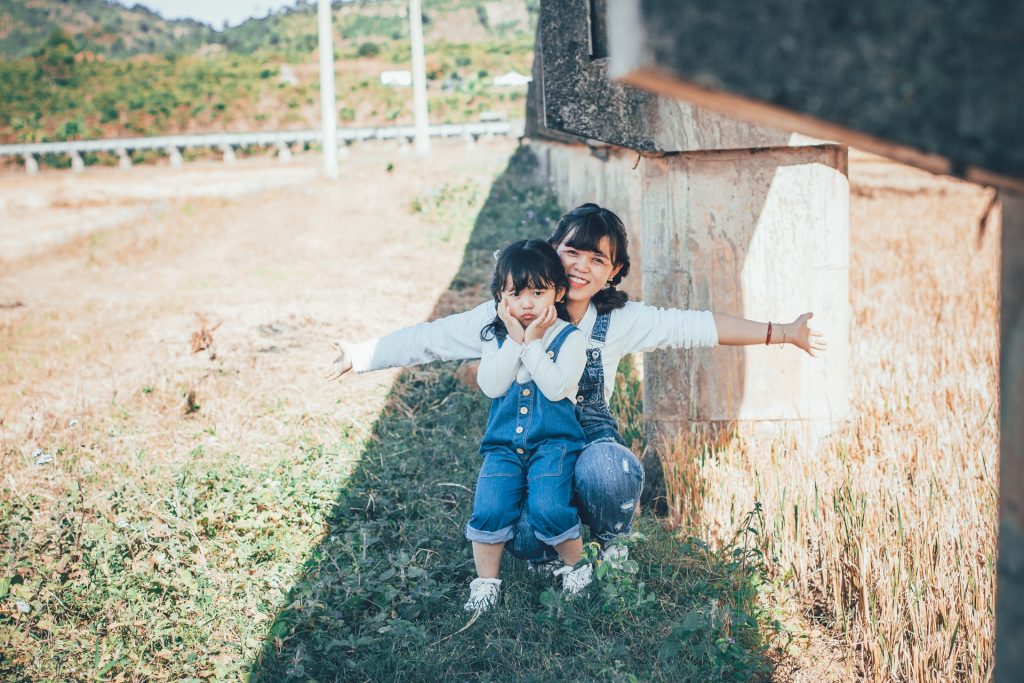 8. Celebrate Success
Even small victories can warrant big celebrations. For kids, the small stuff is even more important. Find ways to highlight these accomplishments, whether it's using a special plate at the dinner table or doing something fun. 
9. Read Together
Reading is one of the best things you can do together as a family. Even if your kids aren't old enough to read, taking the time to sit down together and read to them will make all the difference. Instilling positive reading skills is a path to success, so don't overlook even this small habit. 
10. Plant a Garden
A family garden gets everyone's hands a little dirty in the best way possible. Digging a patch to plant either flowers or vegetables is not only a learning experience, but it's a fun chance to bond together while watching something grow. Plus, you might even have some yummy veggies to add to your dinner nights.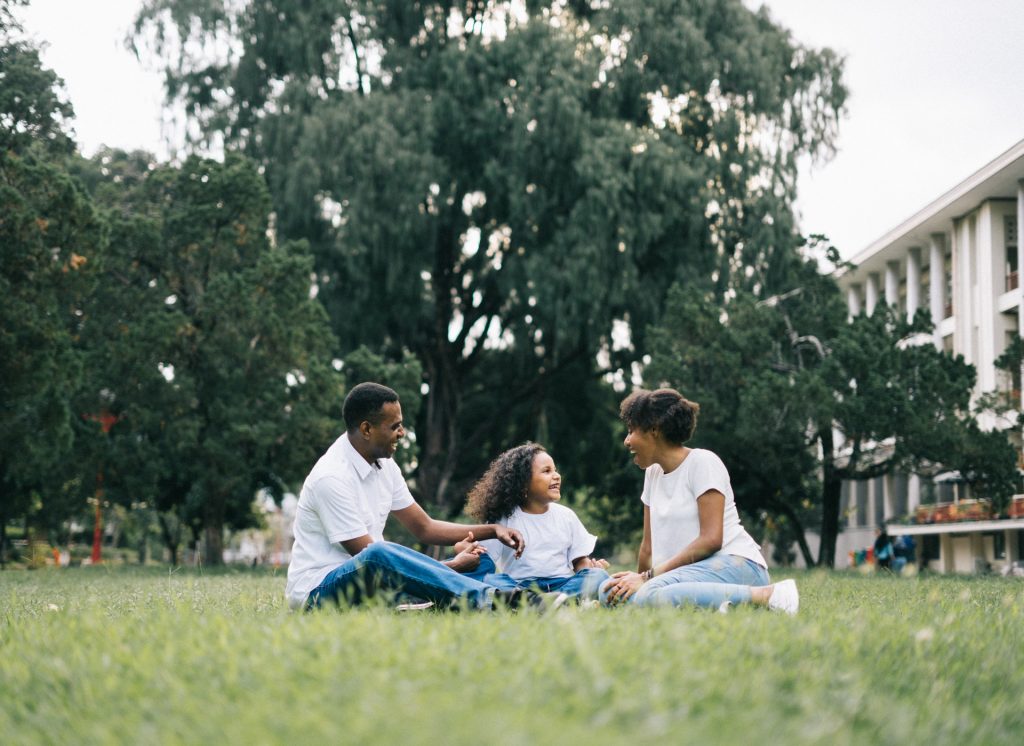 11. Family Photoshoot
In the age of social media, it's becoming more normal to capture those everyday moments with your kids. However, taking the time to hire a professional photographer to capture your family is still important. Capturing these candid moments and styled moments will create a wonderful memory you all can look back on for years to come. 
12. Play Sports
Who said sports were just for kids? No matter what your kids like to do, get out there and join them. Kids who lead an active lifestyle early on are more likely to continue being active and healthy later in life.
What sports are good for kids? Think beyond the tried-and-true kid leagues. You can try indoor sports like bowling or climbing walls or even outdoor fun like hiking or mini golf.
13. Family Art
Does your family need some time for creativity? Why not bring all hands on deck with a family art project. Paint a mural on the wall, do a little DIY project, build a scrapbook together, or even just finger paint. No matter your kids' ages, this is something everyone can have fun doing. You'll also have a beautiful keepsake left over.
14. Create a Family Holiday
You don't have to wait until the holiday season to celebrate. Create your own holiday as a family to celebrate every year. It can be as simple as "Trip Day" where you visit a new nearby town. Or mix things up with an appreciation day to show your love for a special family member. These small things show kids there's so much to celebrate in life. 
15. Go on a Walk
Last but not least, go on a walk as a family. Walks are not only the best way to stay active as a family, but they're a chance to talk. Schedule your walks into your weekly routine, everyone taking the time to simply put the screens down and enjoy nature. 
16. Book A Studio Family Portrait Session
When you book a photo session in a studio you have many options to create a memory that you will enjoy forever, because a family photograph captures the spirit of your family. It is a keepsake that will remind you of the thought that you put into creating that moment. Finding the right setting, the appropriate outfits and the best photographer, as advised by Val from valwestoverphotography.com. There are so many portrait ideas to choose from and to showcase that your family is one of a kind. It can be an outdoor session celebrating a season, a place or an occasion. Or it can be a choreographed indoor shoot designed for you. Either way, the ones who make it unique and memorable are the people in the photo, your family.
17. Do a Retro Photo Shooting
Black and white photography is one of the most popular genres for portraiture, so we recommend doing a fun retro photoshoot with your family. People tend to gravitate to these images because they are striking and honestly capture a subject's personality. Afterward, you may even have multiple canvas prints done and hung up on one particular wall of your home to create an impressive gallery wall. Know more guides about cameras and photography.
18. Do Low Key Photo Shoots
You can also go for a low key photoshoot. Low key photography is nothing but capturing images with a dark or black background. It makes the subjects pop out from the image. It is perfect for family and individual portraits. You can print these beautiful low key images and get it framed. Hang it on your wall.
19. Become Family Historians
If you have an old family photo album, you can go through the photos together as a family – wouldn't it be intriguing to meet our own ancestors! As Wendy explains in her post about old photo phrustration, you can play a the following game: "Which period of time would you like to travel back to?Personally, I'd be happy to go back to any period of time and observe everyday life as it really was. Each holds its own fascination."
20. Do Holidays Right
Amanda from Learning Through Experiences shares: "I have always enjoyed my children during the holidays. Their excitement and joy just brought a whole new perspective to the meaning of each holiday. When my kiddos were small they loved doing some special family Christmas traditions that I would love to share with you today. I think our favorite Christmas family traditions were seeing Christmas lights together. We all pack into our van and off we go on an adventure. To make the evening even better, I would do a little planning ahead of time. I had some printable "train tickets" ready for them. At each stop, I would ask for their tickets so I could stamp them. They would giggle each time they handed them to me. It was so much fun."
21. Holiday traditions vary from family to family
As the team at Adoption-Beyond.org explains, one of the best things about family traditions is that it is never too late to start a new one! If your family is just getting started out, then it's time to figure out what tradition fits your personalities and interests perfectly.
Are you an outdoorsy bunch? Picking and chopping down your own Christmas tree at a farm might be the perfect choice. Are you crafty? Make a family ornament or decoration each year that celebrates the big moments you shared together. The tricky part is picking something that everyone can do together.
As mentioned on TheSimplicityHabit, even though as a kid we had a feeling like we should take pictures of every natural landscape we saw, as adults, those pictures don't feel special to us. We want to keep the pictures of people on vacation, not just landscapes. Pictures taken with large groups can have a similar feel. It's hard to tell who anyone is and they can lack interest.
22. Ways to edit your wedding photographies
Regardless of the genre of photography you work in, it's important to develop an efficient and reliable workflow, from organizing your folders to culling, editing, and sharing your files. Post-production can quickly wreak havoc on your productivity if you do not have a system in place. Wedding photographers, for example, often capture 2,000+ photos over the course of a day. Drawn upon our experience, Camera Bits put together a list of five wedding photography editing tips to help you maximize your efficiency and cut down the time it takes to edit a wedding.
23. Make Your Home Look Amazing
Most of us spend a lot of time at home. Yet, we often underestimate just how much the environment we're in has an effect on us. A home should be a haven where you can relax and enjoy your personalized space. After all, you've invested time and money into such a major purchase, so don't let the design fall by the wayside when there are so many resources available to make it look amazing! Here are a few tips to take your home from simple to luxurious
24. Make Family Frames
As mentioned on Frame Destination, making decorative frames is a great project for kids as well. If you are going to hang some pictures in a child's room, they will love to have a say in the process by decorating their own picture frames. Grandparents and other family members also love receiving framed photos with embellishments from the kids as gifts.
25. Preserving Family Photos
Preserving your family photos can be a wonderful bonding activity that's both productive and fun for your kids. It's the perfect activity for a rainy day and will let you share family stories with your kids, all while reminiscing yourself. It's a win-win!
Conclusion
Are you in need of more family memories? These are the little things that make life special no matter how young or old you are. We could all use more time together creating positive experiences that last a lifetime. 
These ideas above are perfect for all families. They're inexpensive (or free) and put the focus back on each other. What are you waiting for?