Presents are an excellent way to show love and appreciation for someone. And while we love our dads, we also know picking a gift for them can be challenging. Their tastes are often particular, so it's not easy to choose an ideal present. But with Father's Day, birthday, or another occasion around the corner, you need to think quickly.
It's possible to buy cool but budget-friendly gifts for every type of dad. All you have to do is to make a little research about his wants and needs. We gathered top suggestions and listed them below. Feel free to use them for inspiration, and find the perfect present for your dad!
1. High-Quality Leather Wallet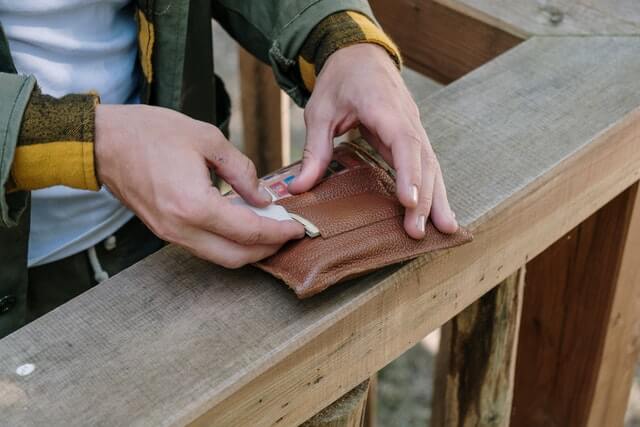 A wallet is an essential accessory for every man regardless of his age. It's an item that ensures they look cool and emphasizes their style. A genuine leather wallet can be a matter of prestige. The durable material lasts for ages and looks like new for years.
Apart from aesthetics, a genuine leather wallet comes with impressive functionality. You can pick between various types of mens leather wallets. That includes bifold, trifold, as well as those with RFID protection against someone stealing your info. You only need to choose which design would best fit your dad.
2. Pour-Over Glass Coffeemaker
Is your dad among those who can't imagine the start of their day without a cup of coffee? Furthermore, do they enjoy making their own coffee with a specialized device? If they have a coffeemaker, perhaps now is the right time for an upgrade.
A pour-over glass coffee maker will enhance the entire coffee-brewing experience. Such devices offer more flavorful coffee with a bolder and purer taste. As a bonus, since the material is transparent, your dad will be able to observe and enjoy the procedure.
3. Pool & Spa Gift Voucher
Is your father frequently overworked? Does he spend weekdays at work and weekends in the garage and fixing items around the house? If it seems like your dad hasn't relaxed for a long time, or he seems under stress, there's no better gift than a spa gift voucher.
It's wise to pick a spa nearby, but make sure it has a pool. Apart from spa and massage treatments, dad will love going for a swim. And don't forget to offer him the option of bringing someone with him, whether that's his mom or a friend.
4. Portable Mini Foosball Table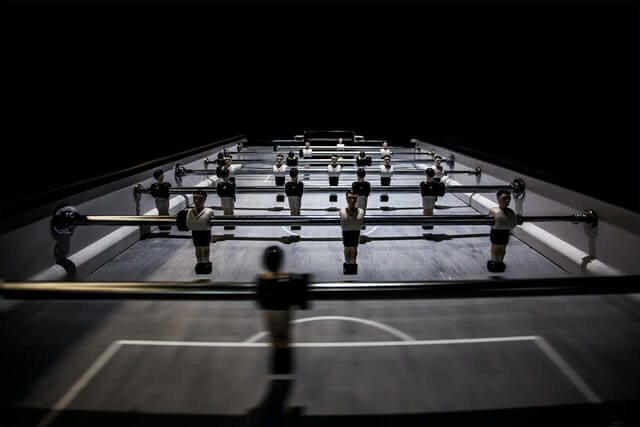 A portable foosball table is a game you can play anywhere. The to-go version of the famous game replicates the original design and player placements. Its dimensions usually range from 20 to 40 inches, making it very compact and comfortable to carry with you.
Dads who are also grandfathers would love this gift type. A mini foosball table is ideal for traveling and taking to their grandsons to play. It's also great as a toy when they visit. It guarantees a fantastic multiplayer experience and loads of fun without taking unnecessary space!
5. Hand-Stamped Fishing Lure
A hand-stamped fishing lure is an affordable but creative gift for dads who are passionate anglers. If your father loves going fishing, this will be right up his alley. The beautiful thing about hand-stamped fishing lures is you can customize the writing.
Feel free to get as creative as you think is suitable. Some dads would appreciate a simple "you are a cool dad" or "love you", written on the lure. The writing could also say "you are the best fisherman ever" or "from your little girl/boy" It's even better if you can come up with a personalized message!
6. Travel Grooming Kit
A travel grooming kit is ideal for dads who often head to business or leisure trips and love caring about their appearance. Is your father retired and often travels with your mom? Perhaps he is a businessman visiting different cities and states as a part of work?
Grooming kit components can vary depending on the model. They usually include nail clippers, scissors, nose hair trimmers, etc. If your dad has a beard or mustache, a detail trimmer with a length comb will be a convenient addition.
7. Beer Chilling Coasters
Who doesn't like a cold beer? If your dad often gathers friends to watch the game, or likes chilling and drinking beer in the garage, think about beer chilling coasters as a gift.
The manufacturers use stones as the default material, and you can literally put a beer bottle or can inside the coaster. It extends how long the beer stays cold while looking cool on a table. And the best part is that maintenance is minimal since you only need to wipe the coasters with a damp cloth occasionally.
The default material used by the producers is stone, and you can practically place a beer bottle or can in the coaster. It keeps the beer cold for longer while also appearing great on the table. The best thing is that upkeep is simple, as the coasters only need to be wiped with a damp cloth occasionally.
8. Knife Set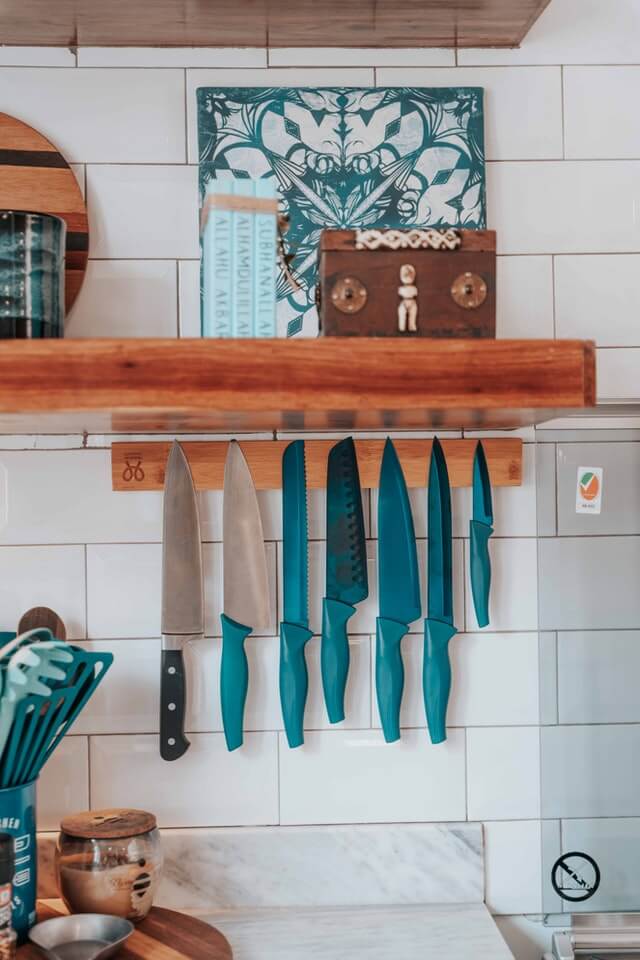 A knife set is ideal for fathers who are passionate chefs and love working in the kitchen. Is your dad the main cook in your family for the holidays? If he enjoys cooking for you, he will definitely like such a gift.
You can find small, high-quality knife sets at an affordable price. Depending on the knife, it can be suitable for cutting, carving, slicing, chopping, and other tasks. Consider your father's culinary skills before making your selection.
9. Matching Dog and Owner Hoodie Set
This is an ideal present for all dog-owning dads! Your father is devoted to his dog, he always talks about the places they've traveled together, the commands the dog can execute, and so on. If your pet has become your father's genuine companion, a matching clothes set could be the ideal gift.
You can find a huge range of matching hoodies online. Pick a classic single-colored design or go for a holiday pattern. Perhaps you can pick hoodies with writings, such as "dog dad" and "dad's dog." Consider a set that matches your father's style!
10. Soft Cotton Bathrobe
A soft cotton bathrobe is an excellent gift for all dads who appreciate comfort. Does your father like to take a shower and lounge in his robe before going to bed? Is he fond of going to spas and pampering himself?
A stylish bathrobe will complement your dad's appearance and confidence, while the cotton's softness will ensure maximum comfort. If you aren't sure about the color, navy blue and black is always a wise choice.
Conclusion
As you can see, you can pick from a huge range of fantastic and creative gifts for every type of dad. The presents don't have to cost a fortune; it's all about finding the right item. Overstressed and hard-working dads would appreciate a spa treatment. Those walking a dog regularly would love matching hoodies, and passionate cooks would appreciate a knife set. And if you aren't sure, you can never go wrong with a high-quality leather wallet. Men love accessories that make them look stylish, so you can rest assured you'll make a great pick!