This is another fun Dr. Seuss activity that we did last year as part of our Read Across America Week. I wish that I could be one of those bloggers that completes projects WAY ahead of the holidays and then has time to write them up for everyone to see. It's just not happening. I'm lucky to get a shower at the end of the night. So, until I make this my full-time gig or hit the lottery, I'll just keep sharing our fun as I get the chance. If you're interested in seeing what we're up to each day, you can follow along on
Instagram
for all our latest crafts!
There's so much debate in the daycare and preschool world about process vs. product. Parents want to see adorable products and most teachers agree that the end result really is obsolete because the learning is in
doing and creating
. I love this activity, because its all about the process. The kids really had no instructions other than to create a Wocket. Their Wocket could look however they wished and they loved it!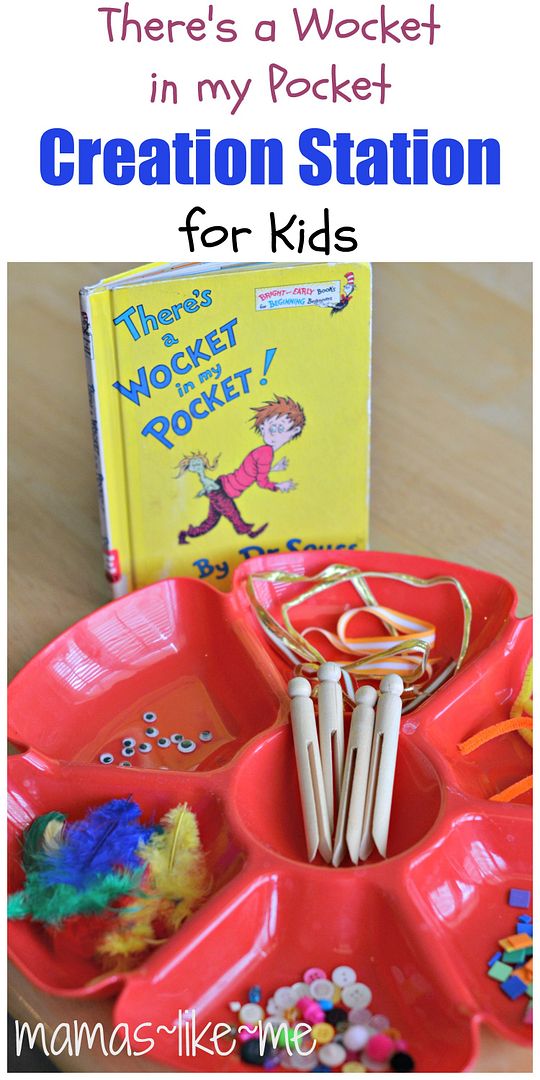 I put together this tray using lots of supplies we had in our craft closet. I have to thank
Craftprojectideas.com
for generously supplying us with so many of these. They have tons of great ideas for easy crafts on their website and Instagram pages. On our tray, I included (affiliate links included for your convenience):
Wooden Doll Pins
buttons
foam shapes
googly eyes
pipe cleaners
feathers
ribbon
pom poms
We read the book
There's a Wocket in My Pocket!
and then I set the kids loose to create.
Manipulating the various supplies is great for developing fine motor skills. Also, squeezing glue bottles is a great way to strengthen hand muscles that are necessary for later writing skills.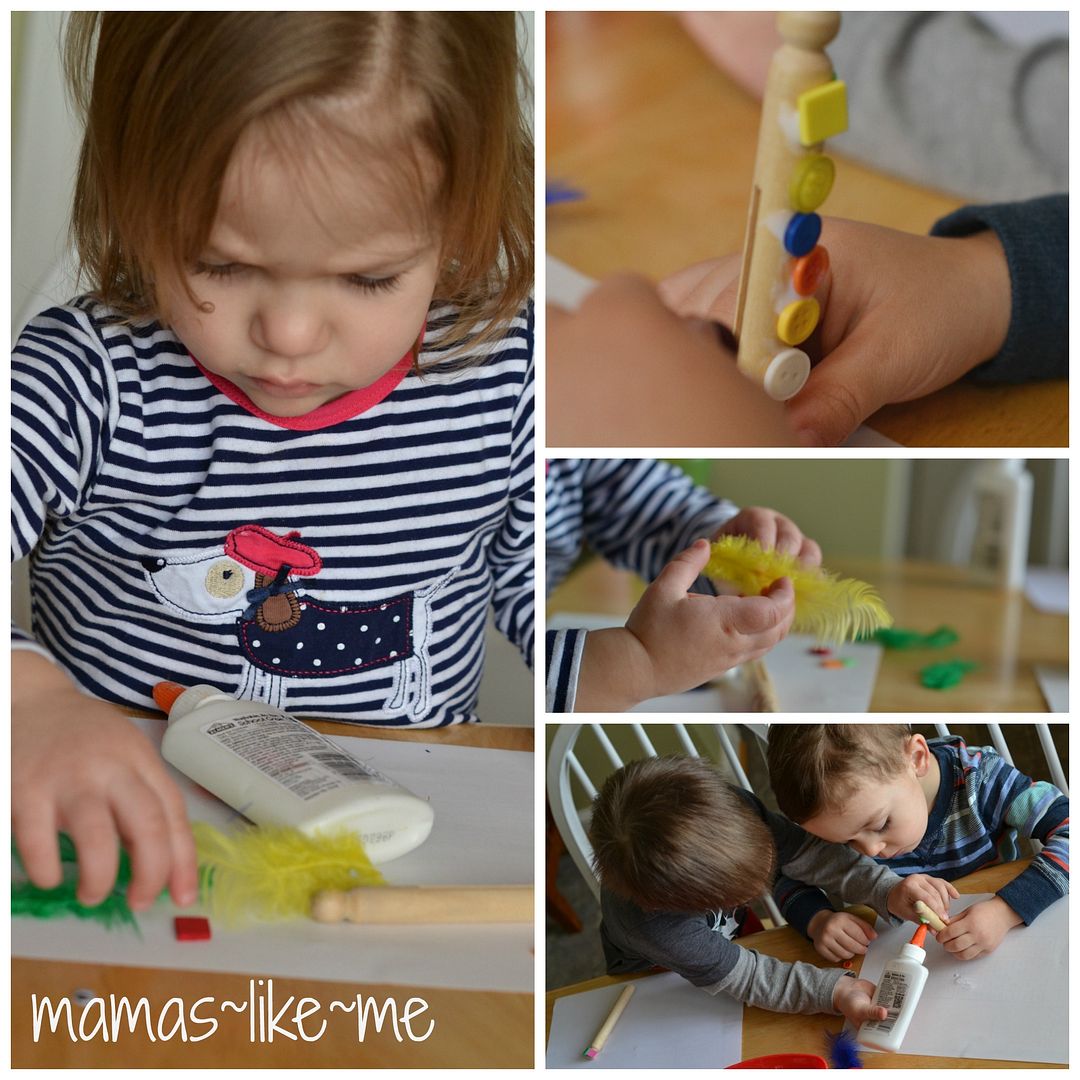 For some of the kids, I found it was easier to give them a paintbrush and let them "paint" the glue from their bottles rather than trying to squeeze it out.
I have absolutely no pictures of their finished projects. I'm not sure if I was busy helping them or if I just dropped the ball completely, but truthfully it doesn't matter. It's safe to say that these guys were covered in feathers, glue, buttons, eyes, and all sorts of materials....and they LOVED them!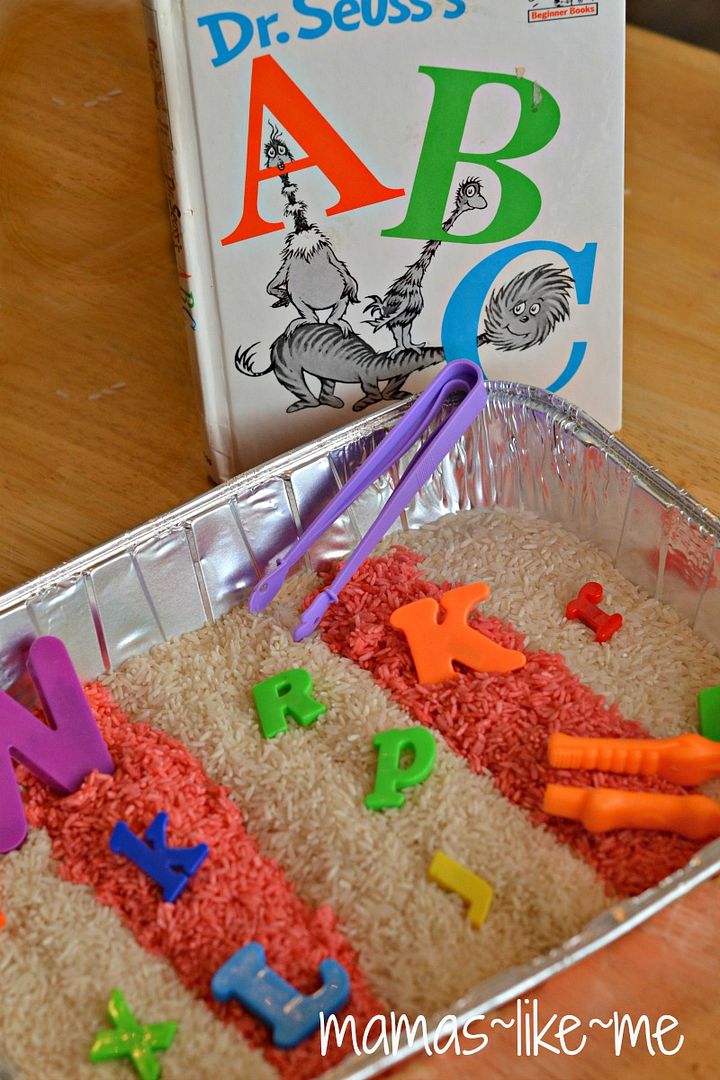 Want more ideas for spending time with your kids? Be sure to follow us on
Facebook
or
Pinterest
and
sign up for emails
to keep up with all the latest crafts, activities, and kid-friendly recipes!