This sensory experience was a hit with all of my kids - from the 2 year old all the way up to my 9-year-old. I love it because it only requires a few simple ingredients that I already had in the house and it kept them all busy for almost an hour! Even preparing the activity is exciting and engaging for the kids.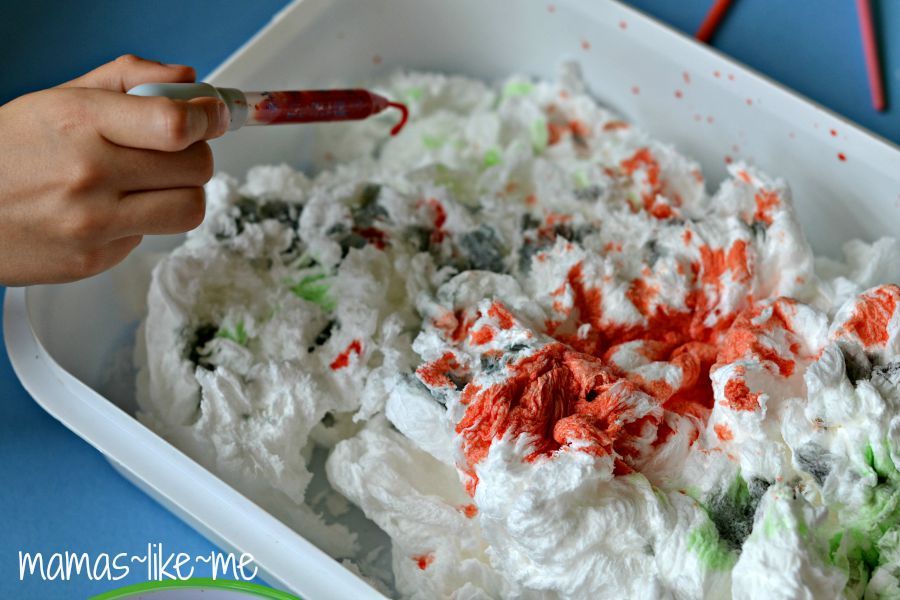 This post contains affiliate links for your convenience.
This Soap Cloud Painting activity is part of the new book
Pop! Squirt! Splash!
The book is filled with simple, creative ideas to engage your kids using things that you likely already have in your home. This activity is just a small taste of what you'll find in the book.
For this activity, you'll need:
1-2 bars of Ivory soap
Kool-Aid mix packets (
Liquid Watercolors
make an easy unscented substitute)
Water
Eyedroppers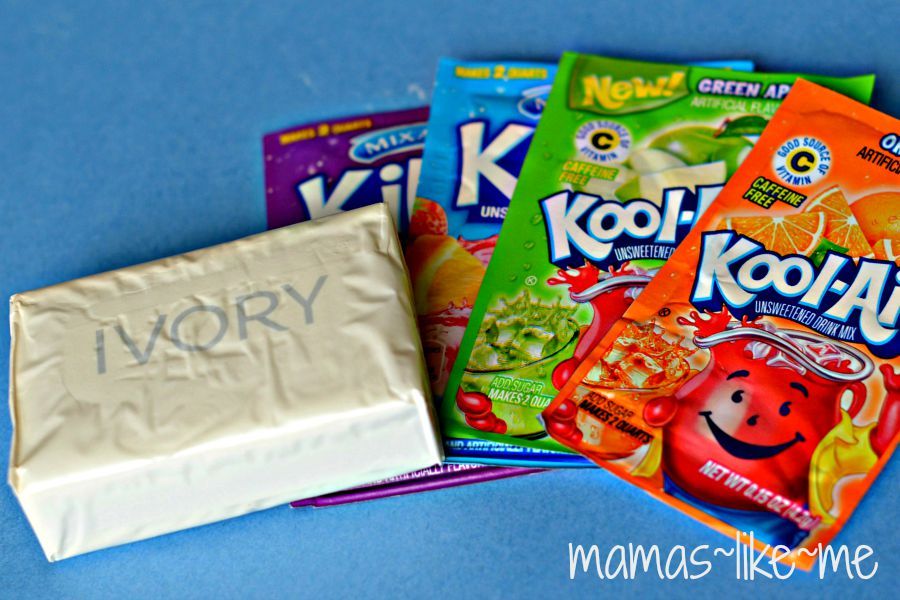 Start out by microwaving a bar of Ivory soap for two minutes on a microwave-safe plate. As the soap heats, it softens and expands up to six times the size of the original bar. Be sure to remove the rotating plate from the microwave to keep the soap from hitting the edges and breaking as it expands.
While the soap cools, mix each Kool-Aid packet in a separate bowl with one cup of water. Let the kids help measure the water and practice pouring and stirring the mixture. These important preschool life-skills are so easy to incorporate into everyday activities.
Transfer the soap to a shallow container and let the kids take some time poking, pinching, and testing out their "soap clouds.".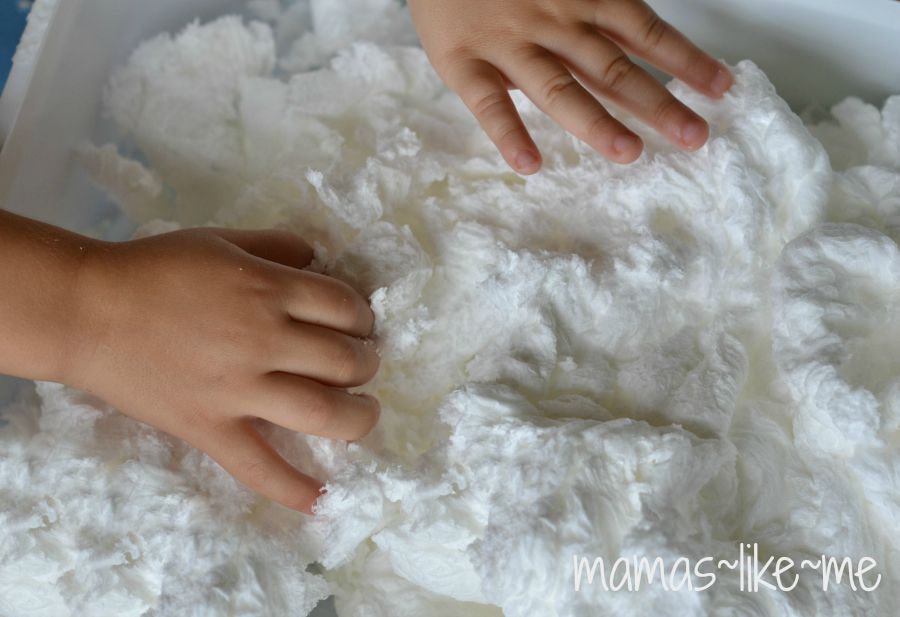 Use eye droppers to transfer water from the bowls onto the soap clouds. The soap absorbs the Kool-Aid creating a vibrant rainbow effect.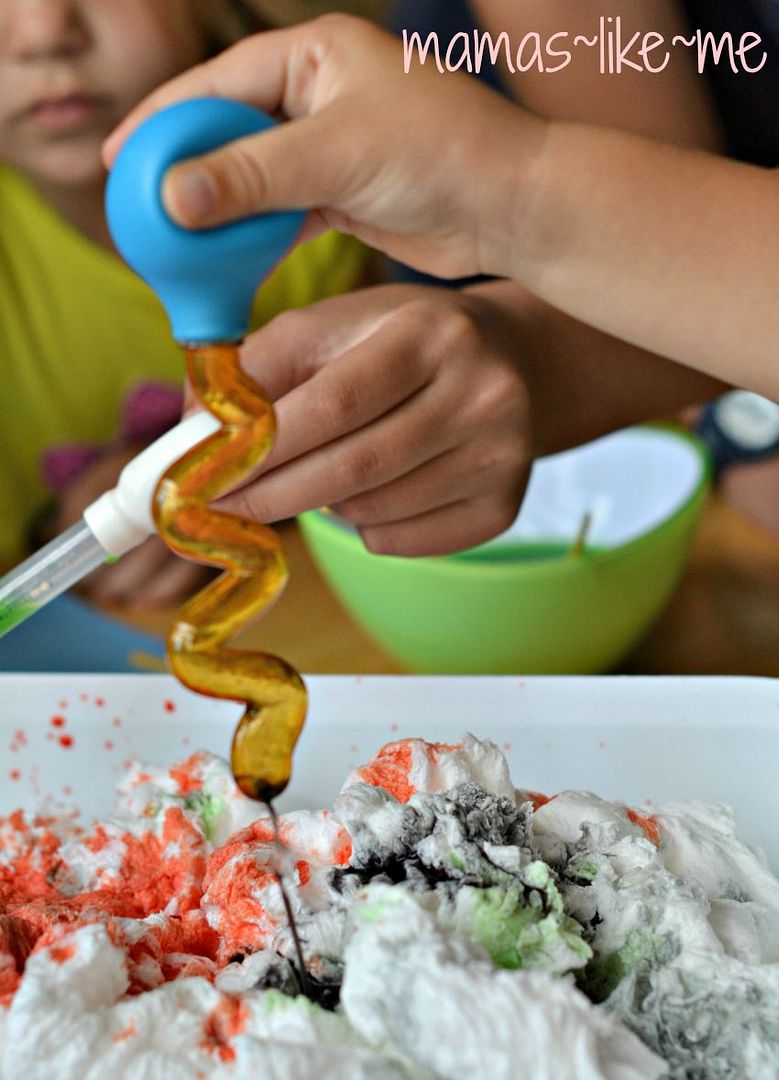 Complete your sensory experience by having the kids squish the rainbow clouds into an awesome soapy foam!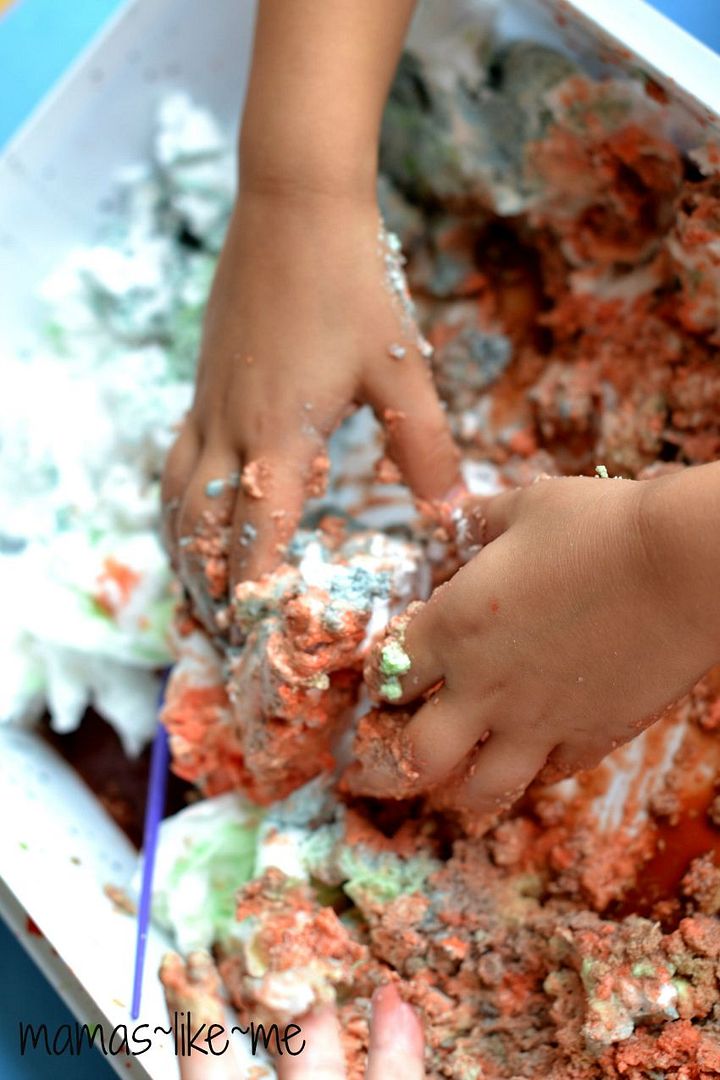 Want more ideas for spending time with your kids? Be sure to follow us on
Facebook
or
Pinterest
and
sign up for emails
to keep up with all the latest crafts, activities, and kid-friendly recipes!