Want more ideas for spending time with your kids? Be sure to follow us on our
Facebook
or
Pinterest
pages and
sign up for emails
to keep up with all the latest crafts, activities, and kid-friendly recipes!
When I was in the classroom, I used Bulletin Boards and displays throughout the year to get the kids excited about Reading. Now that I'm home, we try to do "door boards". I find they're just as exciting at home and can create enthusiasm for holidays, working on specific behaviors, and (of course) reading. The kids especially loved our
Countdown to Halloween door
and our
Easy Advent Tree
door.
My 6-year-old is a bit of a reluctant reader right now. He wants to read the chapter books that his older brother is reading, but he's just not ready for Harry Potter and Percy Jackson. I whipped up this quick We Love Books printable to encourage him to read more books on his level throughout the month of February. Right now, he's excited about reading to me and being able to fill out his own hearts. It's a great reminder for me that I need to make time with him each day for reading. Something I know, but often forget in the evening rush hour!
I added a simple "We Love Books" sign to the door and then printed up a bunch of the hearts for the kids to use in different colors. The hearts are designed for all different ages. The ones that I'm using with my Daycare Kids just include the title, author, and why we love the book. Others include story elements like main characters, setting, and problem.
My oldest son gravitated to it right away and wanted to fill one in as soon as he finished his latest book. My 6-year-old is slowly coming around to the idea and likes that he can fill out
more
hearts than his brother because the books he is reading to me are shorter! Of course, the Daycare Kids love that we're going to cover the door in hearts and their parents get to see all the fun books that we're reading.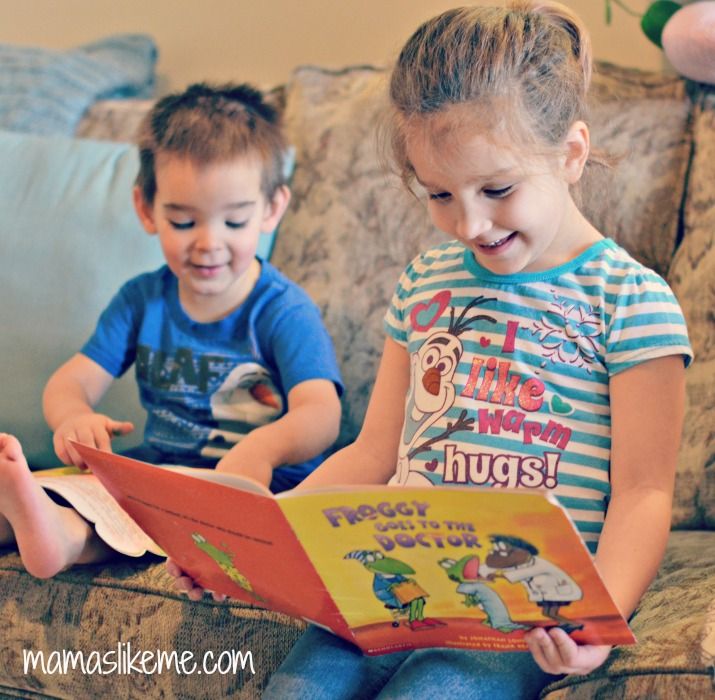 At the end of the month, I'll share the list of all of our favorite books!
You may also like: