With the 4th of July just a few days away, I'm running out of time to share our patriotic crafts. The kids loved this simple painting activity and the results were so festive! It was especially popular with my 2-year-old who wanted to continue stamping several pages worth of fireworks!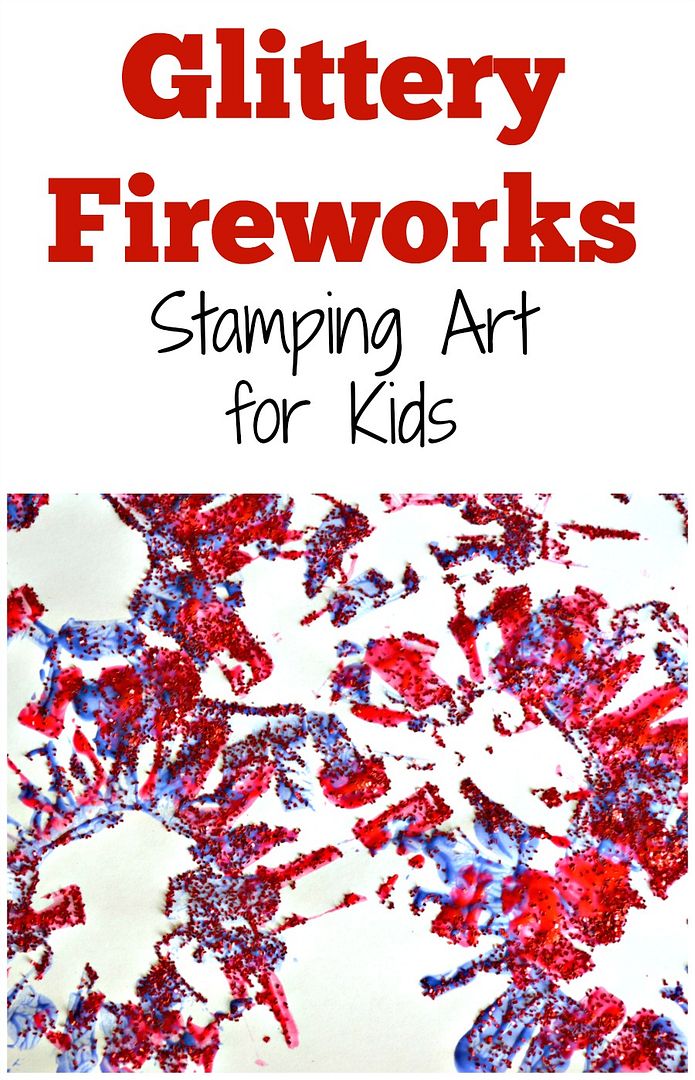 For this project, we used:
empty toilet rolls (you could also cut up paper towel rolls)
scissors
red and blue paint
glitter
white construction paper
I cut the toilet rolls to create a "fringe" along the edge. The amount you cut will determine how big your firework bursts are. I chose to do this part on my own because I find that cutting the cardboard requires stronger scissors and I prefer to use those myself.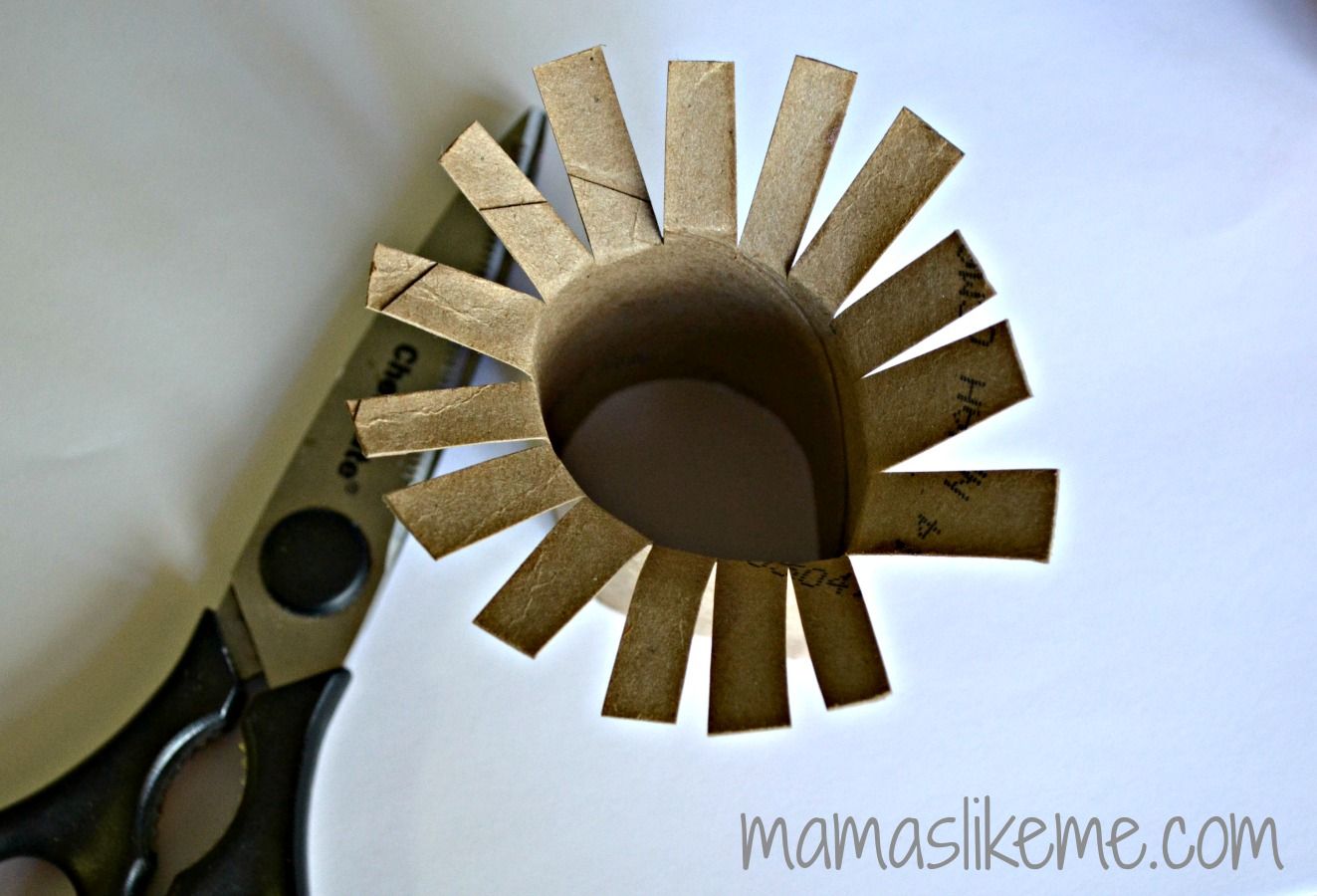 Normally, I would use paper plates for the paint, but we are currently out so I've been environmentally-friendly and using regular paint. I squirted some red on one paint and blue on another.
The kids loved stamping their papers with the firework stamps. To help keep the colors separate, I let each child use one color at a time. Doing art projects with groups of kids gives them valuable opportunities to practice
sharing
and
taking turns
, as well as
following directions
- all of these skills are important for when they start school!
After they finished their stamping, we placed their papers into a Tupperware container (approximately 13'' x 9'') to get ready for the next step...
I should admit here that I
hate
glitter. Of all the wonderful, fun, inspiring craft materials that the kids love to use, this is one that I shy away from without fail! If you glance through our Kids Crafts page, you'll notice that "glittery" projects are hardly mentioned. Using this trick, though, even I can handle the glitter "mess", and the kids were so excited! We sprinkled the glitter onto our papers and then shook Tupperware container gently to spread our glitter around.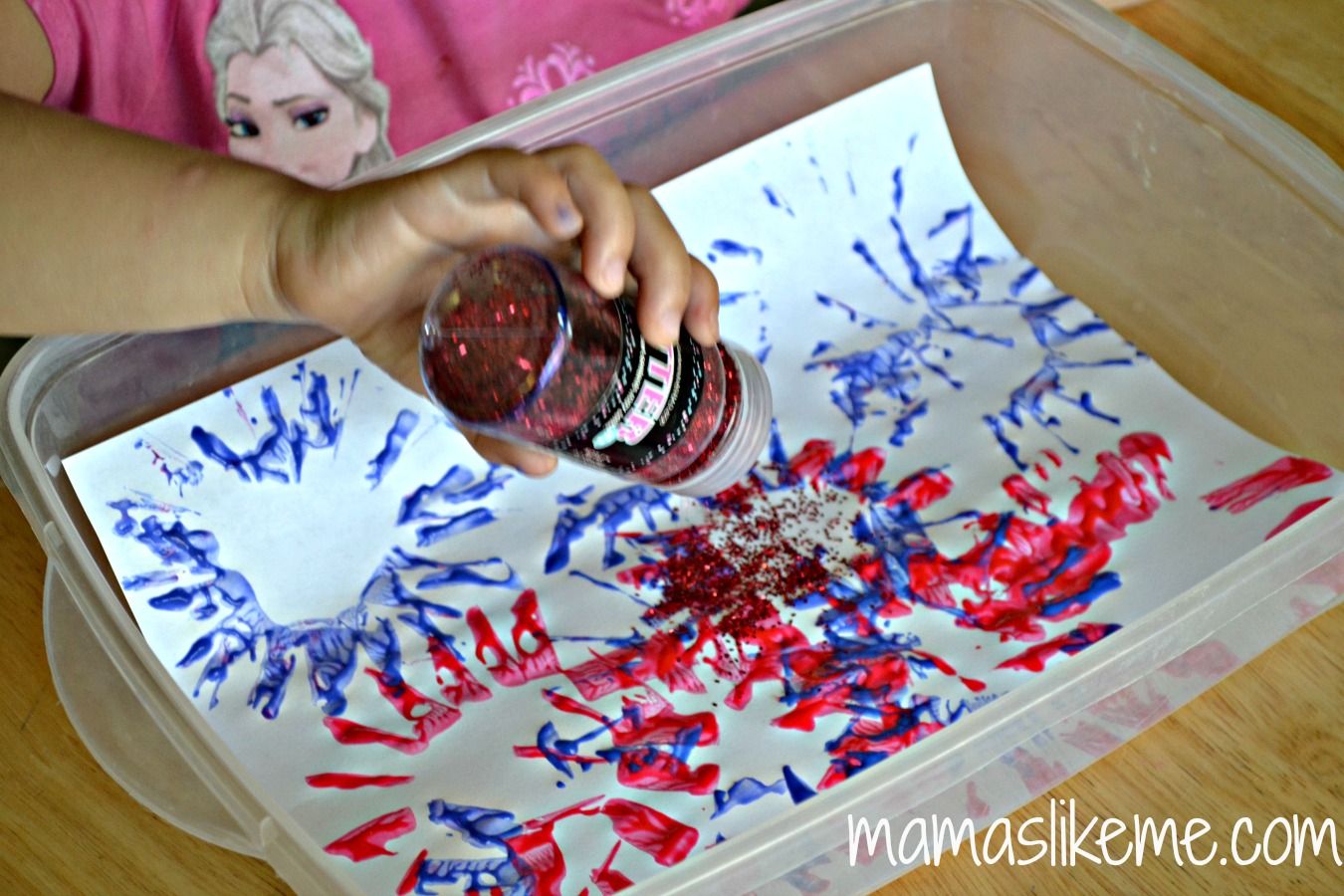 When I removed the papers from the Tupperware container, I was amazed at how little glitter was left behind and how well it was contained! I simply dumped the leftovers back into our glitter container and rinsed out the Tupperware. There was literally NO glitter on the table or floor - SUCCESS!
And here are some of our finished fireworks creations!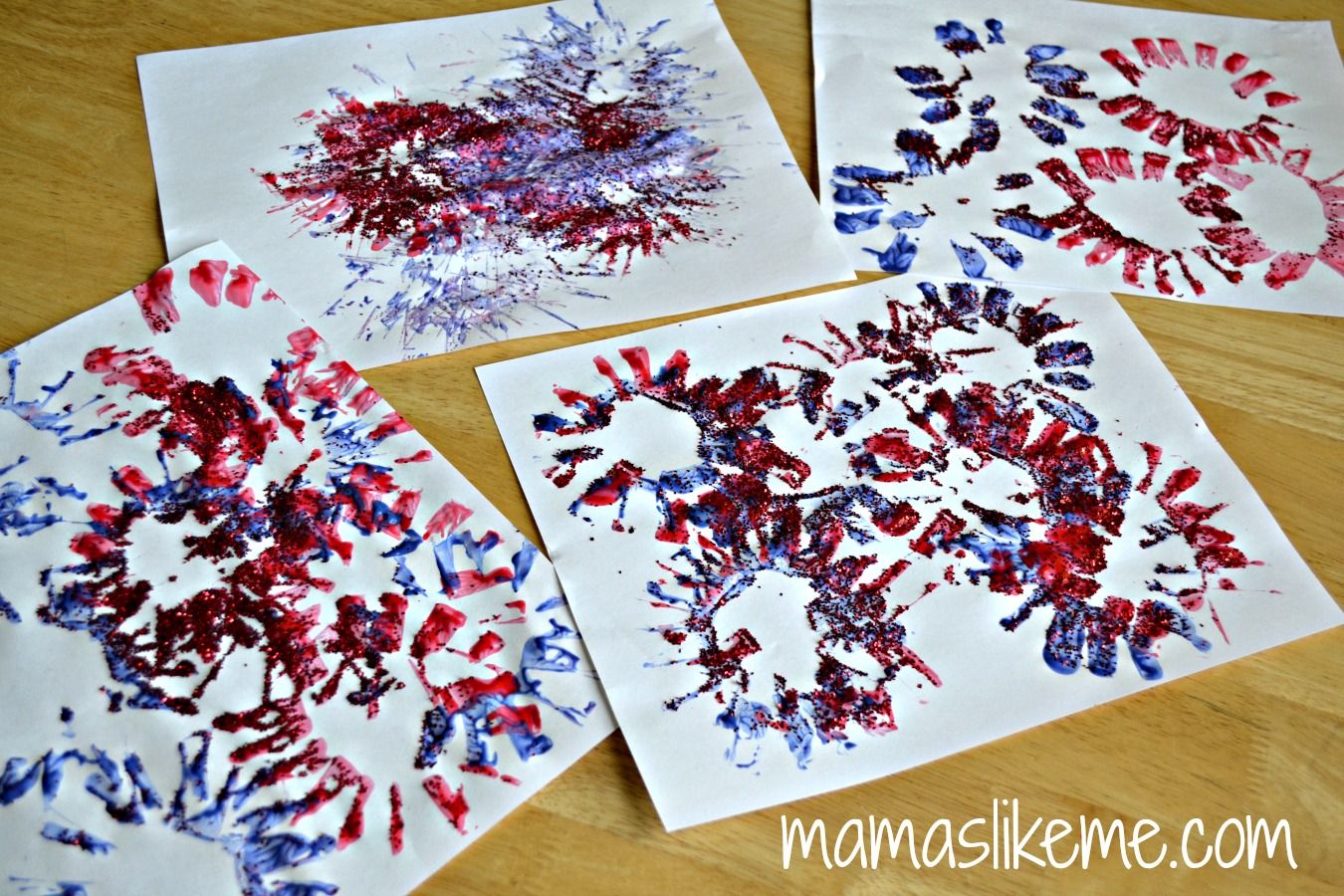 Thanks for stopping by! I'd love to hear from you in the comments and have you join us back again!
Want more ideas for spending time with your kids? Be sure to follow us on our Facebook or Pinterest pages and sign up for emails to keep up with all the latest crafts, activities, and kid-friendly recipes!