Lately, we've been sharing some of our favorite activities from our Dinosaur theme. This activity got a little messy and the kids loved it! My kids love to paint and are thrilled any time we pull out a new material to paint with. During this activity we worked on
language skills
as they discussed the different dinosaurs and created stories for where their dinosaurs were headed. They also
developed their hand muscles
and coordination
as they manipulated the dinosaurs and had a great time
identifying and mixing colors
.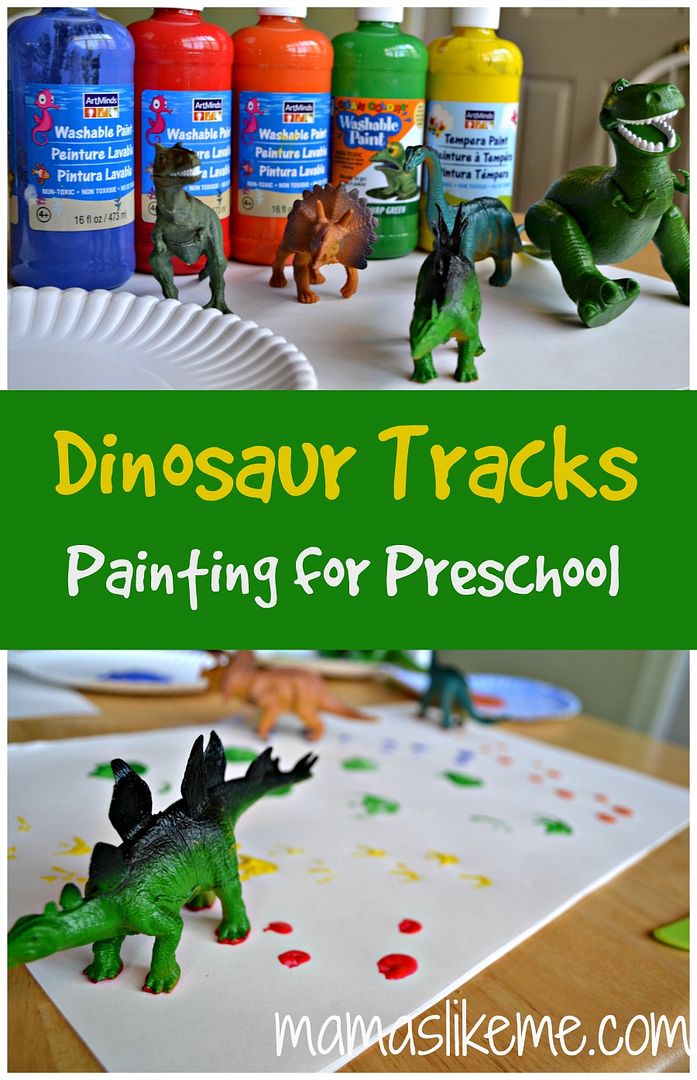 For this activity we used:
Toy Dinosaurs
- I found ours at the Dollar store
Washable Paints
Large Construction Paper
To start with, we talked about the different types of dinosaurs that we've been reading about (Tyrannosaurus Rex, Triceratops, Stegosaurus...) and how paleontologists use fossils to determine what their lives might have been like. I reminded the kids that we got to be paleontologists and dig for dinosaur bones with our Chocolate Chip Cookie Dinosaur Excavation Activity and today we were going to make dinosaur tracks and think about what the dinosaurs might have been doing.
The kids were excited to get their hands on the dinosaurs and start making tracks! I showed them how to dip the feet in and make tracks on their paper and they were off.
They used the different dinosaurs to make paths along their papers. They dragged the dinosaur tails through the paint and make lines on their papers. One little boy even had the T-Rex chasing another dinosaur!
If I had taken their papers then, we would have had some beautiful tracks to send home, but the kids weren't done exploring! They put paint on the dinosaurs' heads and arms and used them to make prints on their papers.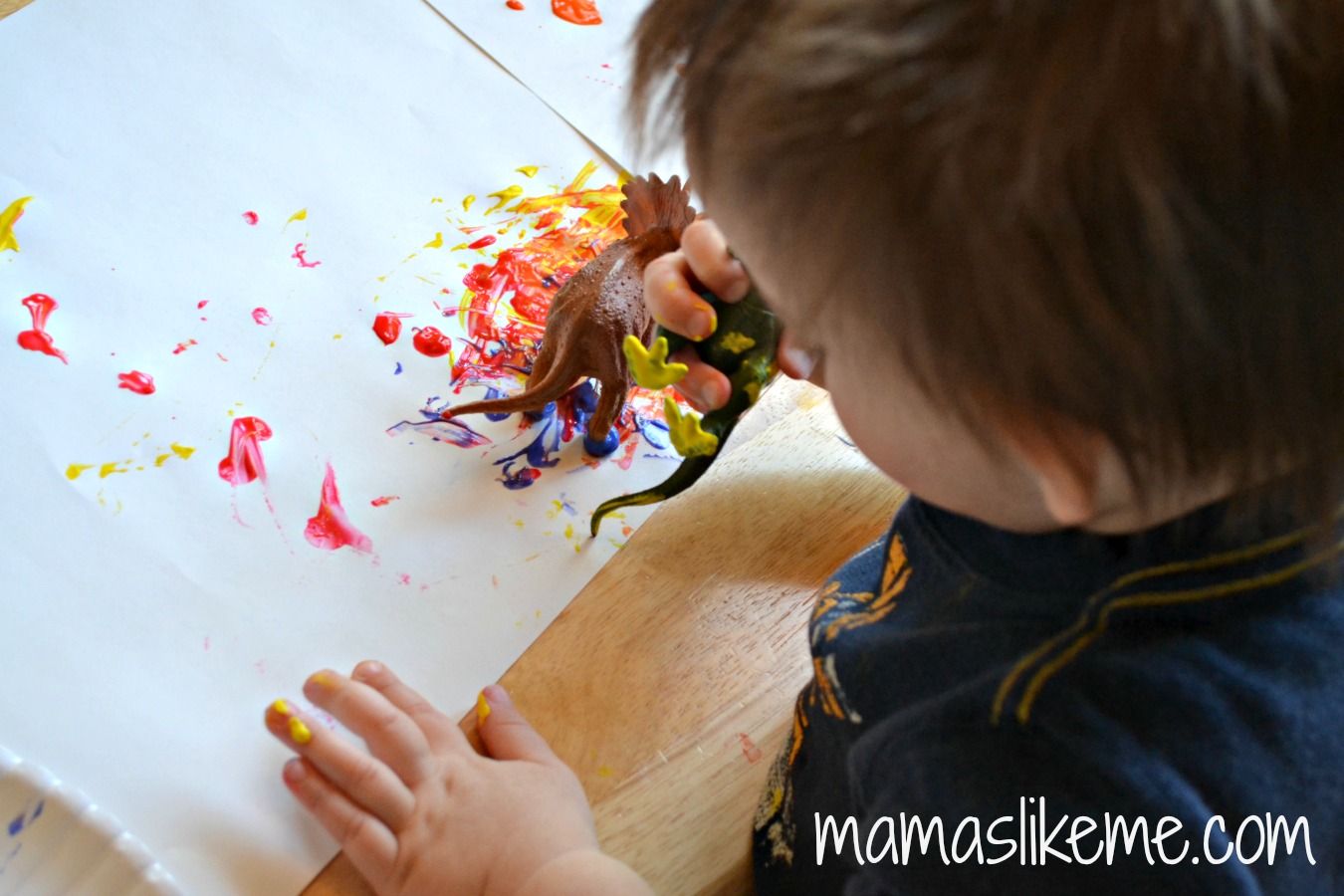 After awhile, they abandoned the dinosaurs altogether and dove in with their hands to mix the colors on their papers. Of course, that meant that our dinosaur tracks were only captured in a few pictures, but they had a great time getting their hands messy and exploring with the paints. My toddler and 3-year-old especially loved it!
Thanks for stopping by! I'd love to hear from you in the comments and have you join us back again!

Want more ideas for spending time with your kids? Be sure to follow us on our Facebook or Pinterest pages and sign up for emails to keep up with all the latest crafts, activities, and kid-friendly recipes!