About two years ago, I promised myself that I would never again make those party favor bags filled with plastic toys that are inevitably thrown away 10 minutes after their friends get home. I know this because I'm usually the mom picking up broken pieces of those toys and tossing them before anyone can see! I started by making
DIY Mickey Mouse Shirts
and Mickey Mouse Rice Krispee treats for my youngest son's
Very Mickey first birthday party
and then making capes for my 5-year-old's
Superhero Party
.
When it came time for my 8-year-old's Lego Party, I wanted to make something that the kids could use and I just loved these Lego crayons. You can buy sets of Lego crayons on Etsy for as low as $4 for a set of 6 or $45 for a 30 sets of 5. I'm certainly not against buying these if you're short on time, but as a frugal Mama, I'm much more likely to save some money and DIY!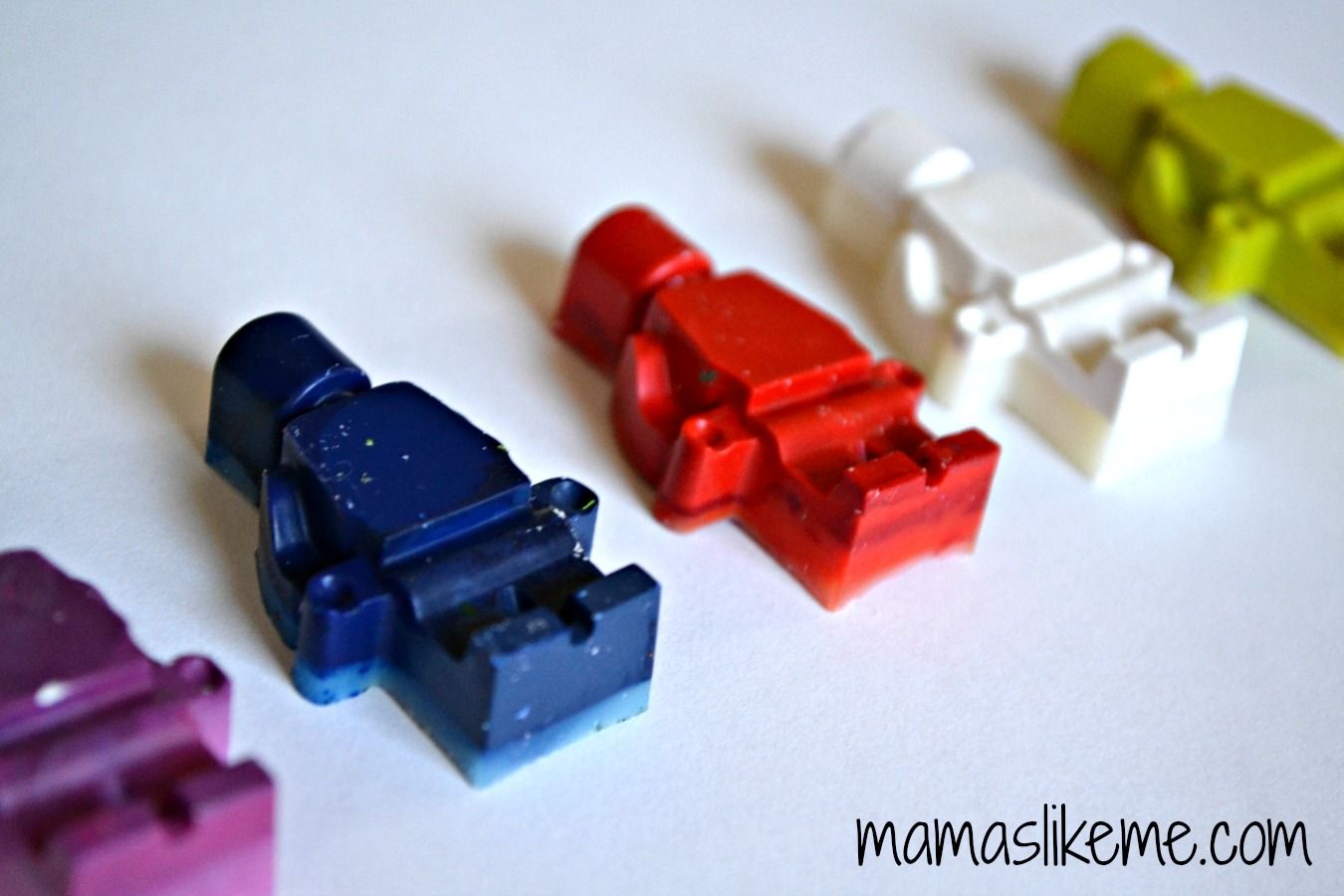 I found this
LEGO Minifigure Mold
on Amazon on sale for $7 and used our old broken crayons, which we had a TON of, to make our party favors.
To make our Lego crayons, I pulled out all of our broken crayons and my Daycare kids helped me remove the wrappers and sort them by color in our muffin tin.
Then, we took each color and broke them into smaller pieces (my older kids particularly loved this part) and put them into the molds.
I baked them in a 300 degree oven for 5-10 minutes until they were completely melted. (Oven times and temps can vary. If you find that this is too hot for your oven, reduce the temp to 250 or 275). Since I was making several batches of these, I found myself sticking them in while cooking lunch and dinner or baking cookies, so we made them at all different temperatures. Just be sure to keep an eye on them and pull them out as soon as they're melted.
Once they were melted, I let them cool for a few minutes on the counter until they were easy to move to the freezer without wax spilling out. After about 10 minutes in the freezer, they popped right out and we were ready for the next batch.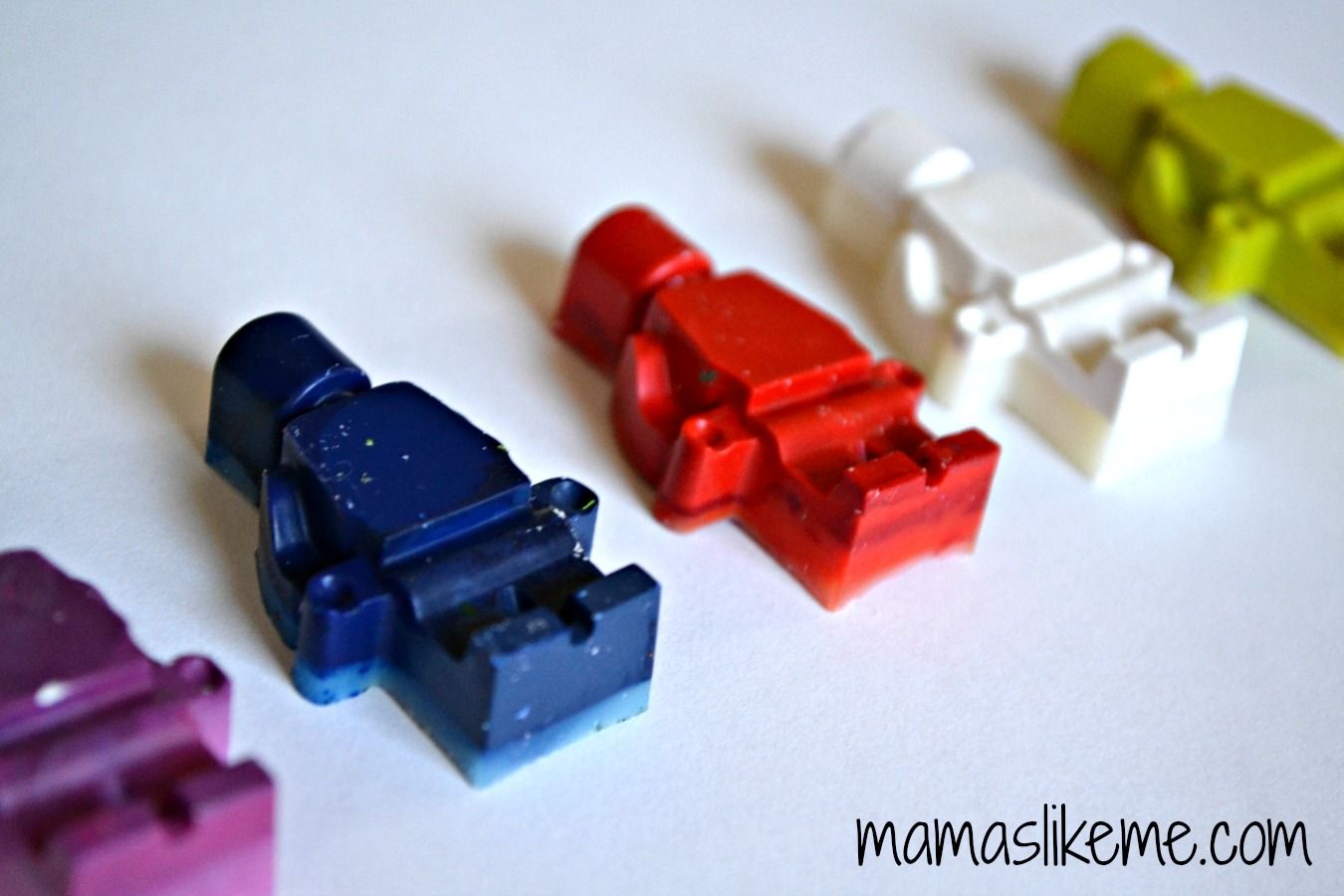 I ended up making 30 sets of 5 crayons for our party favors for $7. We put them in plastic goodie bags (that we already had) and gave them to the kids with a free
Lego man print-out
. They were a big hit with the kids and now I have the mold in case one of my other boys decides he wants a Lego party in the future!
For more great Lego Party ideas, you can follow our
Thank you for stopping by! Want more ideas for spending time with your kids? Be sure to follow us on Facebook or Pinterest and sign up for emails to keep up with all the latest crafts, activities, and kid-friendly recipes!