First, I want to apologize that this is coming a few days late. Honestly, I had completely forgotten that I wanted to make this with the kids, and then when I remembered, I realized that I was going to have to create something to make it easy for everyone else to make one too. We first came across the idea for the
Countdown to Santa Snowman
at Kirklands and my son fell in love with it. Being the frugal crafty mom that I am, I figured we could probably make a kid-friendly version ourselves and promptly forgot about it...until last weekend when my son asked me if we were going to make them!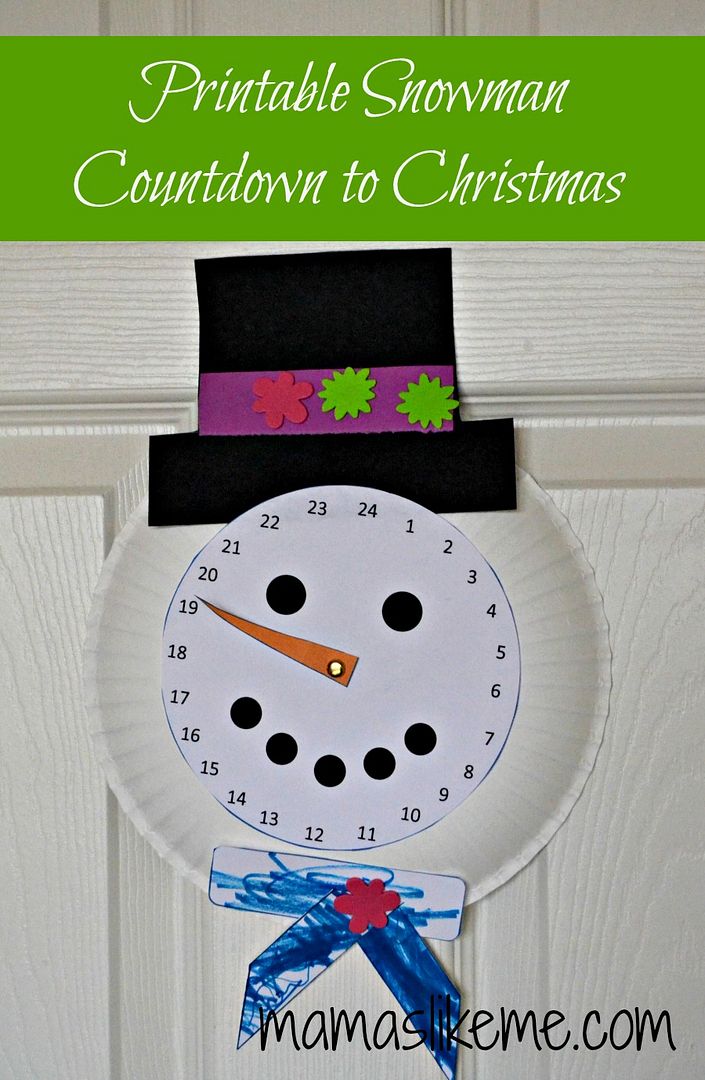 For this project, we used:
Countdown to Christmas Snowman printable
Paper Plate (you could also just print them on card stock)
brass
brads
markers
construction paper
various craft materials for decorating
scissors and glue
First, the kids colored their scarves and we cut out all the pieces for our snowmen. My older boys were able to do this on their own when they made theirs, but I assisted the Daycare kids with their cutting.
The printable includes a top hat, but I traced it onto black construction paper and let the kids decorate their hats with buttons, feathers, and foam pieces.
Then, we began assembling our snowmen by gluing the face onto the paper plate and attaching the nose with a brad. This part requires an adult as I used a knife to poke a hole through the plate first before inserting the brad.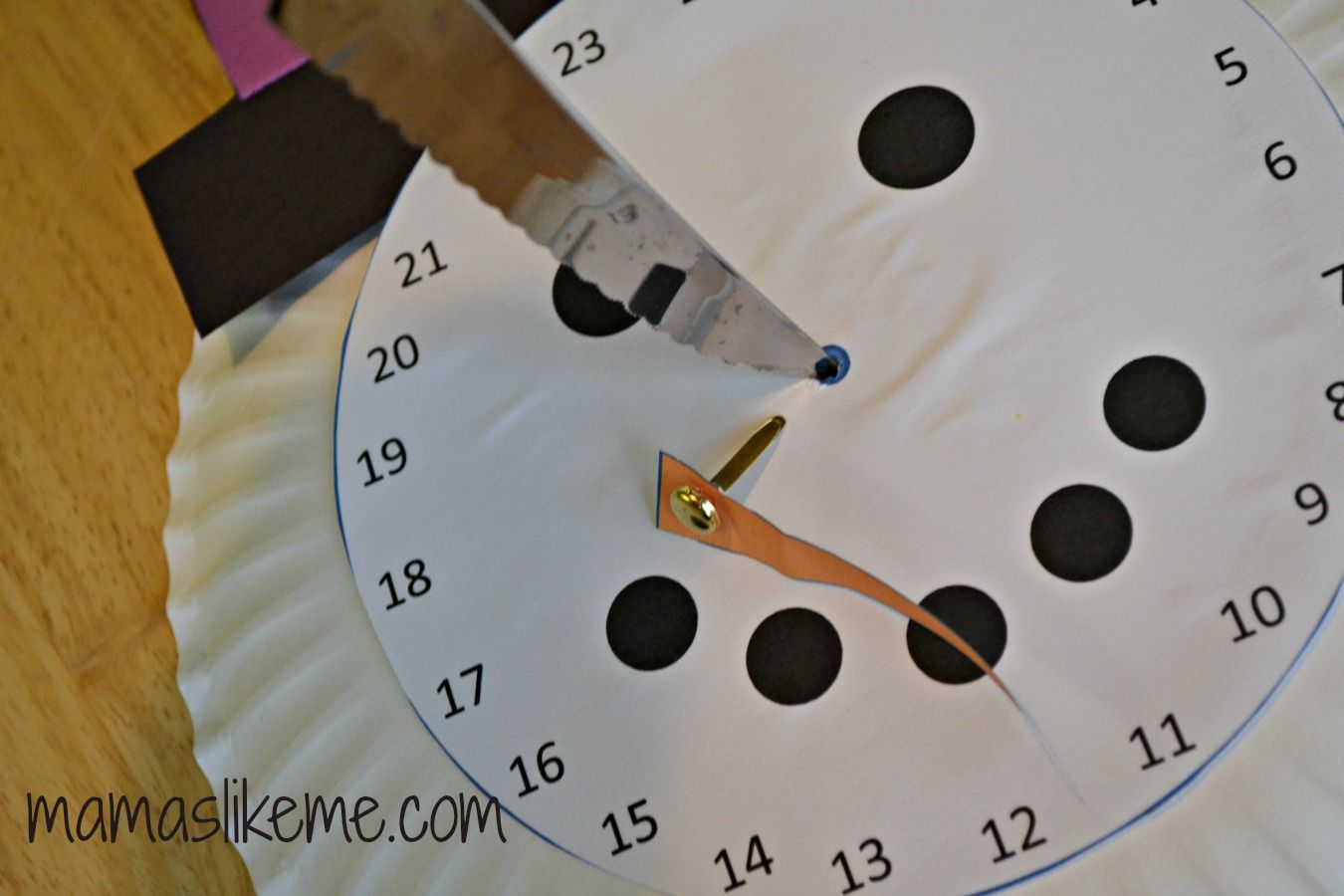 Now, each of the kids has their own personal countdown and we get to reinforce counting skills all month long!
You might also enjoy our snowman activities from
Want more ideas for spending time with your kids? Be sure to follow us on Facebook or Pinterest and sign up for emails to keep up with all the latest crafts, activities, and kid-friendly recipes!