A few months ago, my dear Government teacher from high school sent me a large package of wine corks so we could make wine cork sailboats with the kids. I've been holding on to the leftovers with a few fun projects in mind for the holidays and just couldn't resist making turkeys with them. These would be great for place cards or attaching to gifts or napkin rings. My kids enjoyed making them as turkey pets!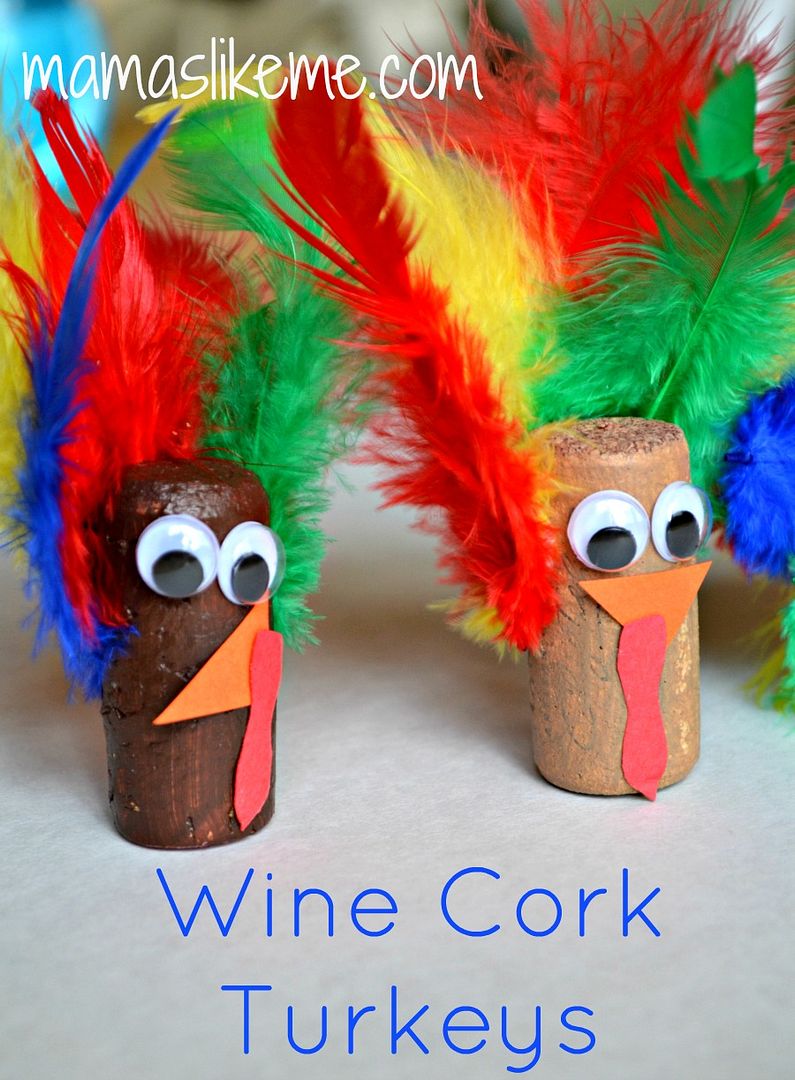 For our Turkeys we used:
wine corks
toothpick
red and orange construction paper
googly eyes
multicolored
feathers
tacky glue
paintbrushes
brown acrylic paint - courtesy of
CraftProjectIdeas.com
We didn't have much time for this craft, so I went ahead and pre-painted the wine corks for the kids. I was also worried that my 2 and 3-year olds would find it difficult to work with acrylic paints on the wine corks. I used a toothpick to hold the wine corks and paint each side without touching them. The paints dried quickly and the dark brown was perfect for covering up the writing on the corks.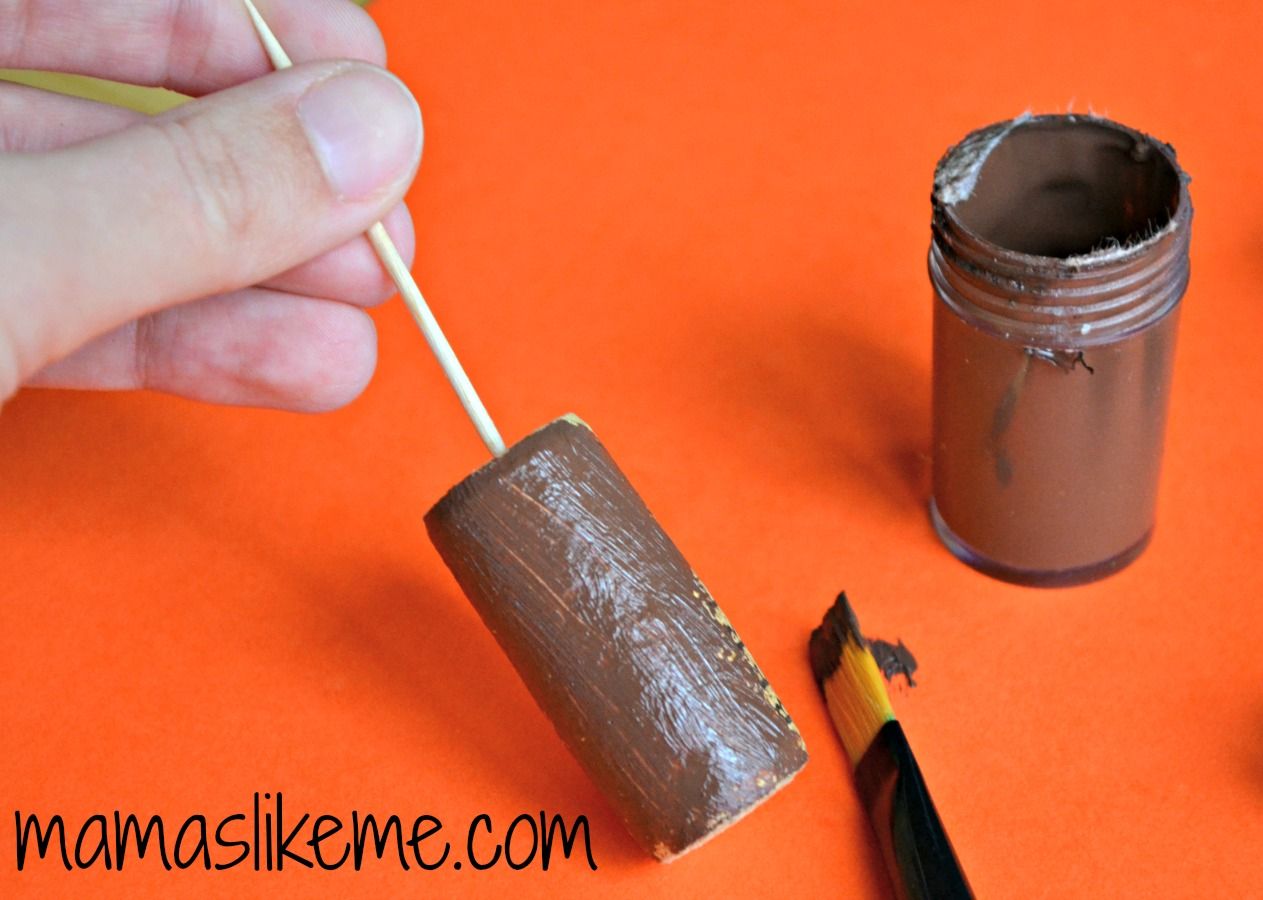 We cut orange triangles and red gobblers out of the construction paper and the kids used the paintbrush to "paint" the tacky glue on their corks. The tacky glue works best to quickly hold the googly eyes and construction paper with the corks.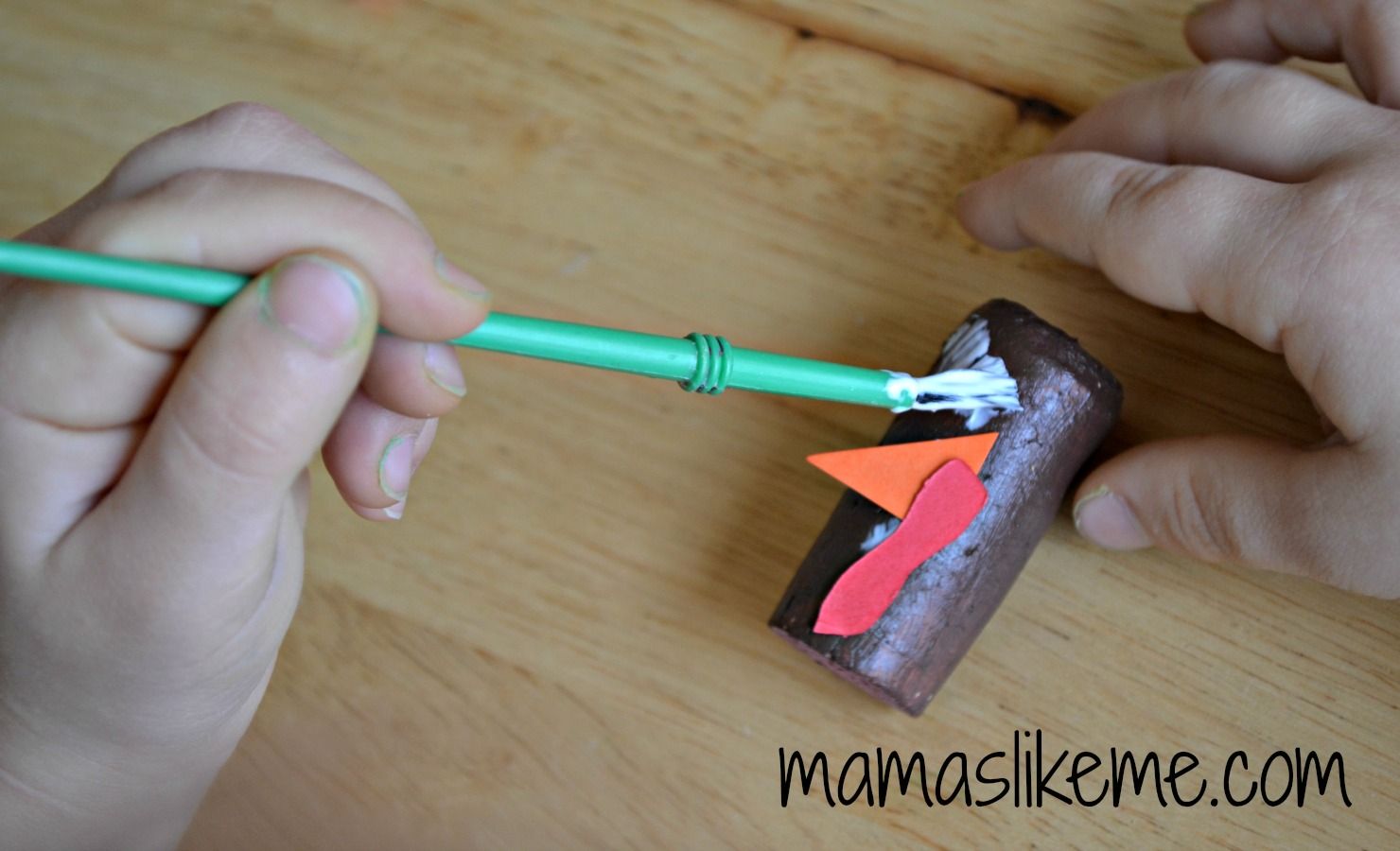 While the kids waited for their turkeys to dry, they had fun exploring the feathers. Each child picked their favorite color and they raced them across the table by blowing them. Then, they tried to see who could keep their feather in the air the longest by blowing on it.
Once the faces were dry, the kids selected the feathers they wanted and painted more glue on the back of the corks and covered them with feathers.
My 2-year-old carried his turkey around for the rest of the day and named him Gus from our reading of
Gus, the Pilgrim Turkey
!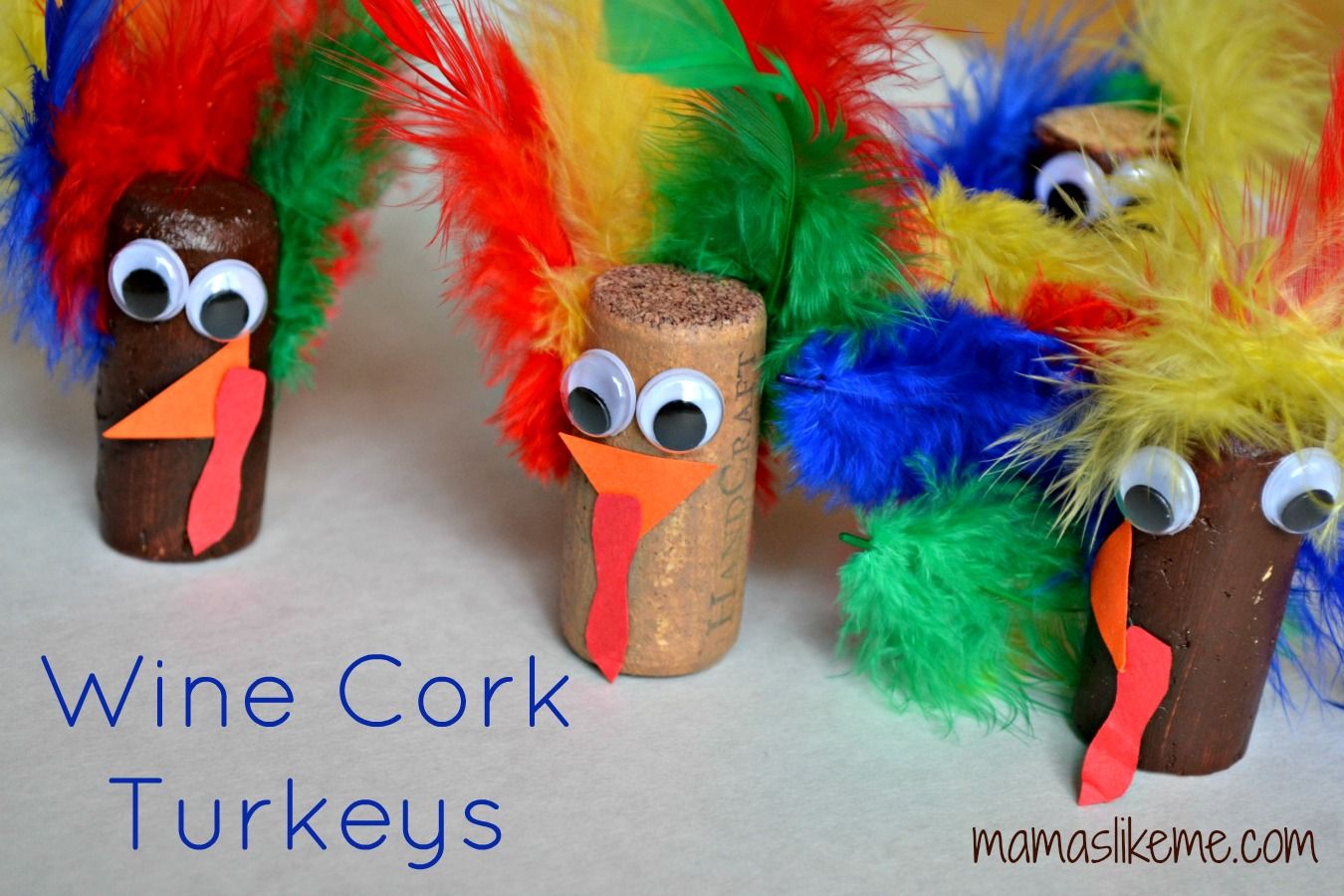 Wouldn't these just look adorable as place cards on your Thanksgiving Table??
Want more ideas for spending time with your kids? Be sure to follow us on our NEW Facebook or Pinterest pages and sign up for emails to keep up with all the latest crafts, activities, and kid-friendly recipes!