We have begun Operation "Get The Candy Out of the House" and it is in full force! When I asked the fabulous Mamas on our Facebook page how they were getting rid of their candy, I got some great ideas including trading our candy for a toy or experience (which I'm thinking will be the way we get rid of the last of it). A lot of moms also said that they had taken their candy to work. I could send it to work with my husband, but I know his students can't have it and I'm not sure how thrilled they'd be to have it in the teacher's lounge. Instead, I've been baking with it (and giving it to the neighbors) and letting the kids perform candy experiments with it. Plus, we allow the kids to put one piece into their lunch boxes each day.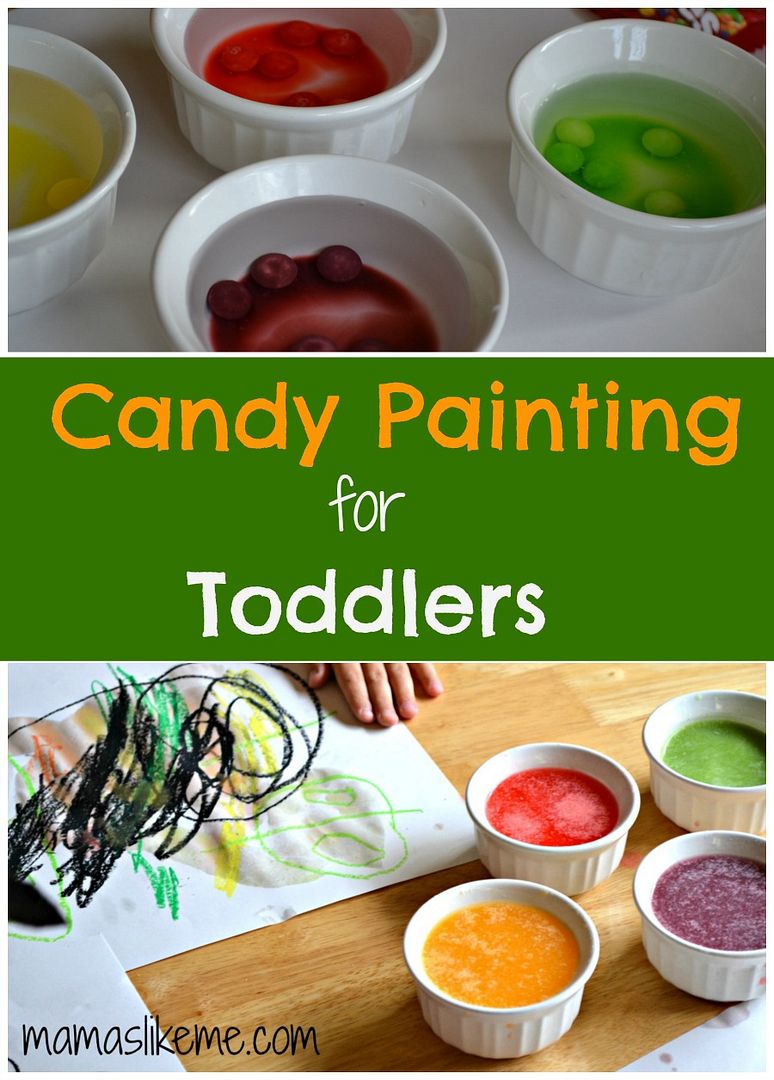 We also discovered that we could explore color mixing and paint with our candy. My daycare kids had so much fun with this and really enjoyed the process of this art project.
First, we took about 10 bags of Skittles and practiced sorting the candy by color. You could use more or less candy depending on what you have on hand. The more candy you have the brighter your colors will be.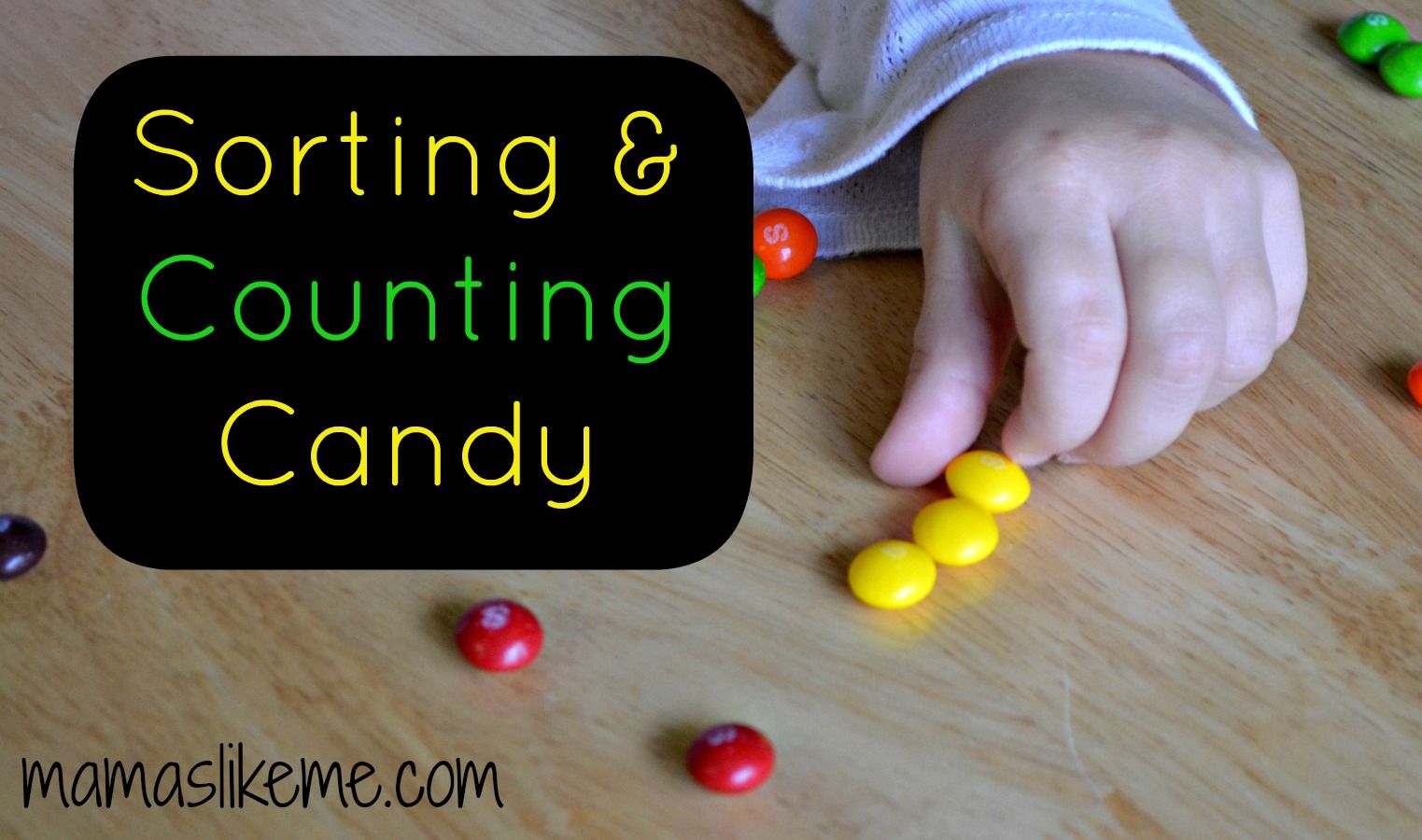 After we had sorted and counted the candy, we put them into small bowls of warm water. I also added about 1 Tablespoon of white vinegar in the hopes of getting more vibrant colors. My kids loved watching the colors dissolve into the water.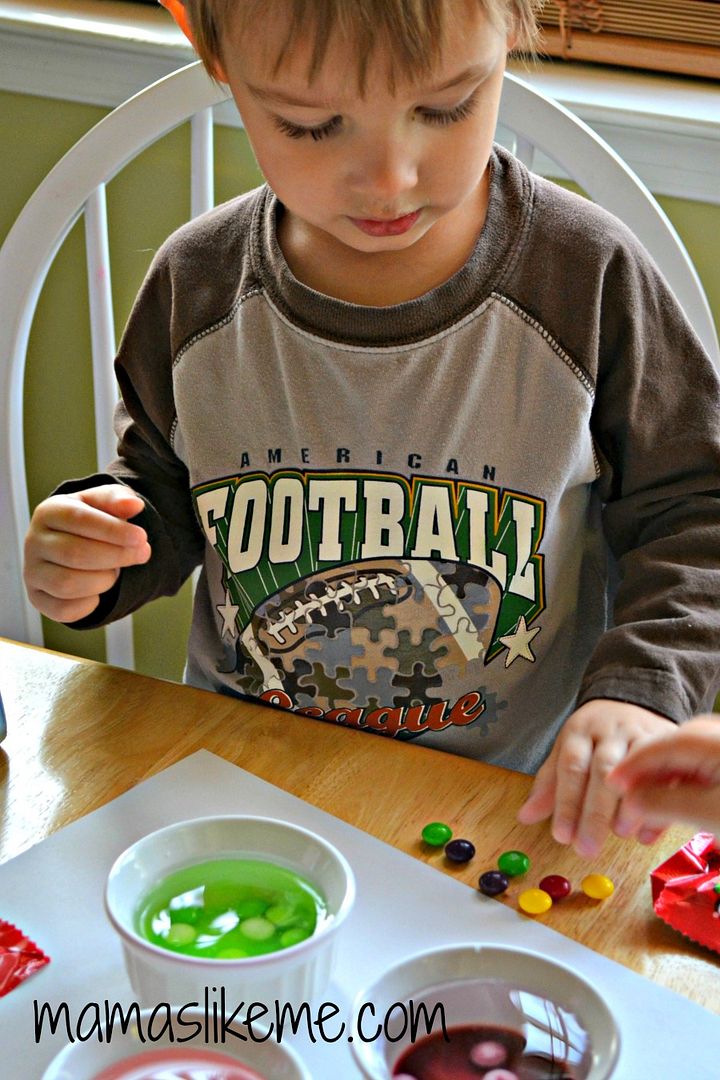 We used a chopstick to stir the water and really mix the colors together.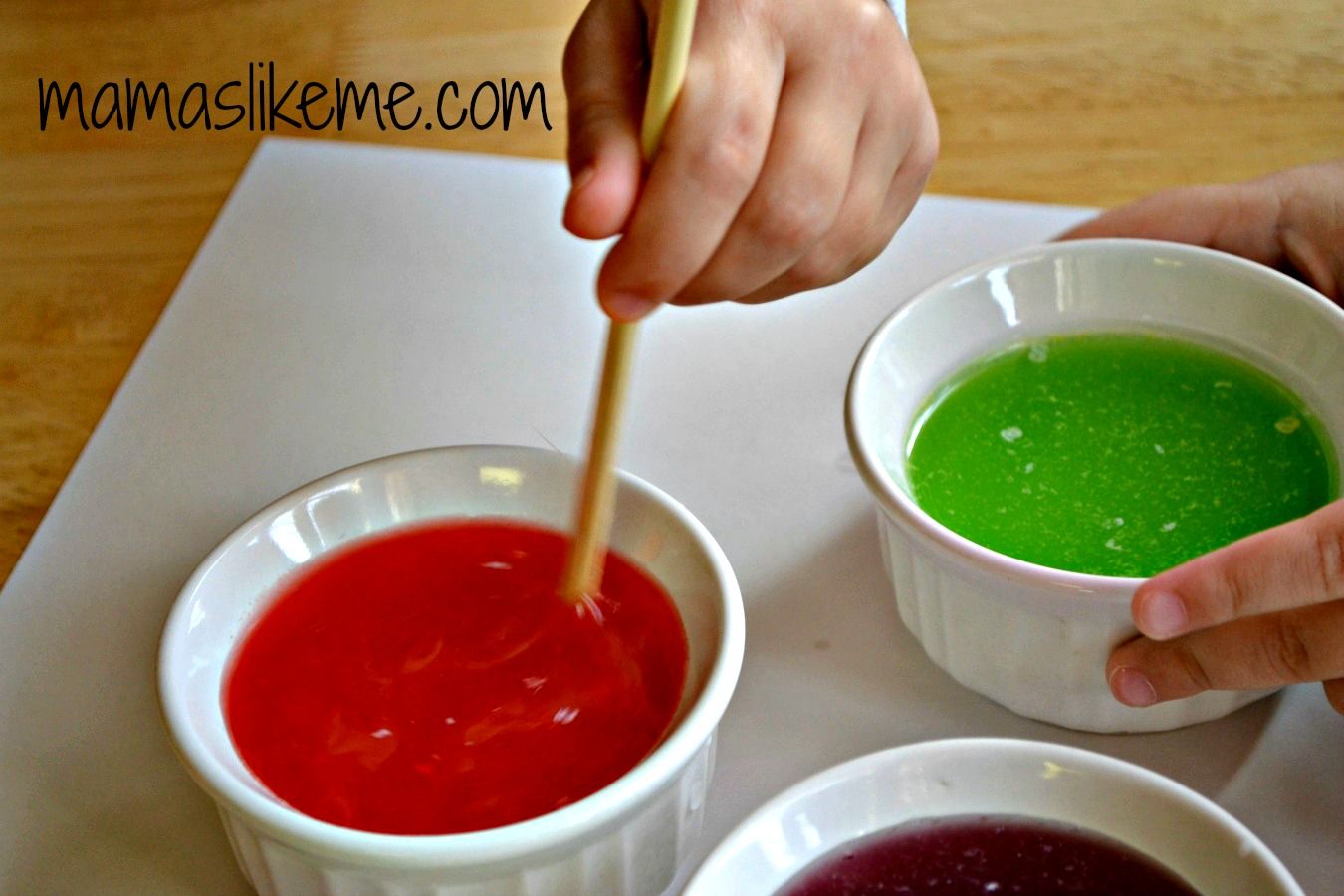 For our art project, the kids drew on large pieces of construction paper with oil pastels. They drew all sorts of shapes and pictures.
Then, we used sponge brushes and our water colors and painted over the oil pastels. I would recommend using smaller paintbrushes. The kids loved painting their pages and seeing the oil pastels shine through, but they quickly soaked their paintings with the sponge brushes.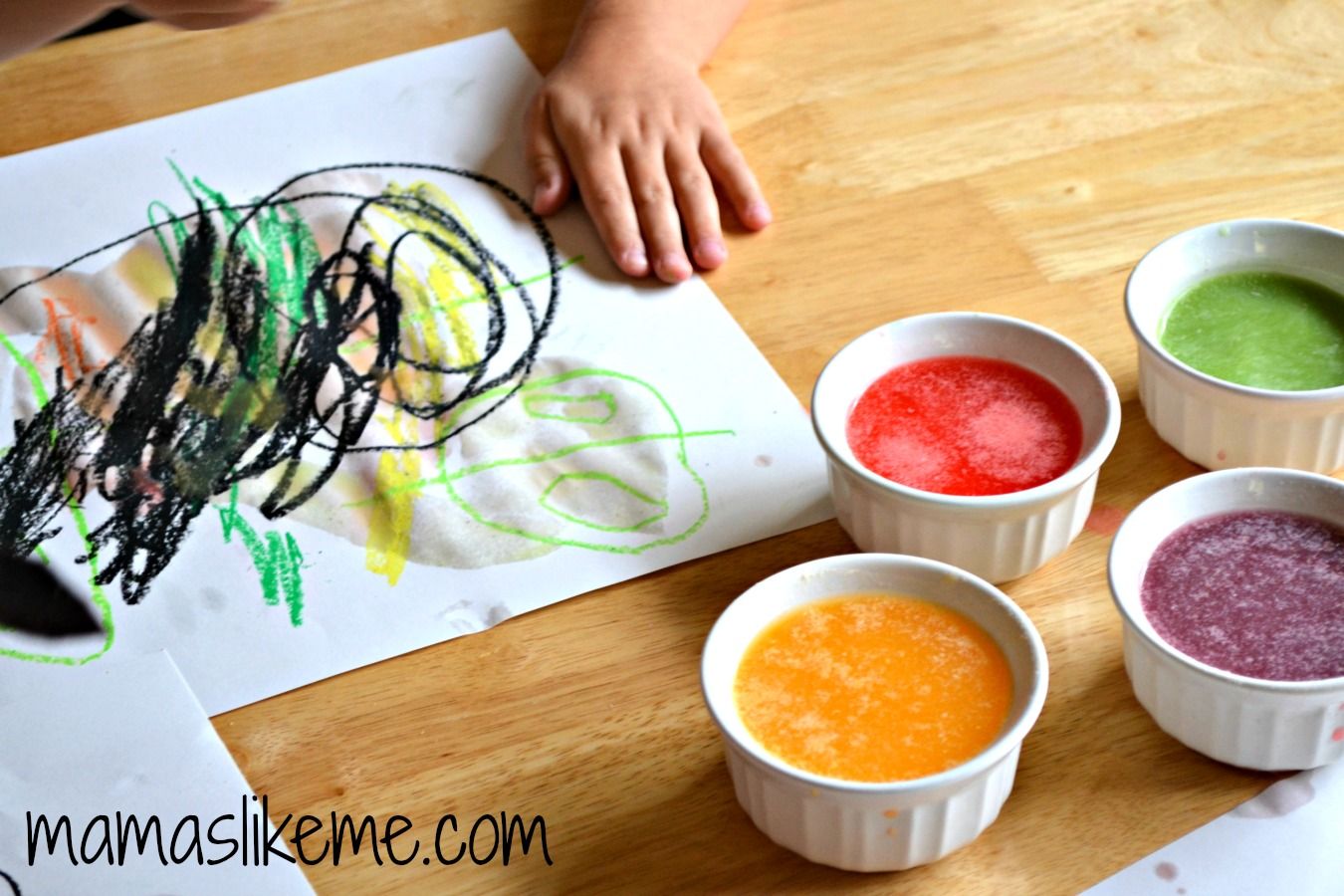 As they worked, we talked about how the different colors mixed and what new colors we could make. I think they had much more fun painting and exploring with their candy than they would have had eating it!
Thanks for stopping by! I'd love to hear from you in the comments and have you join us back again!
Want more ideas for spending time with your kids? Be sure to follow us on our NEW Facebook or Pinterest pages and sign up for emails to keep up with all the latest crafts, activities, and kid-friendly recipes!