Cow Appreciation Day is one of our family's favorite summer traditions. I know it sounds silly to say that one of our favorite traditions is to dress-up like cows and get free food, but the kids get so excited to see Mom and Dad in silly outfits. Plus there's something adorable about adding spots to their baby brothers and seeing them "moo" like cows.
On Friday, July 12th Chick-fil-A will award a FREE Meal (breakfast, lunch or dinner) to any customer who comes to one of their restaurants fully dressed as a cow. If you have a partial costume, you can get a free entree! And, there's even a Best Cow Costume Contest.
Last year, I shared how we make our
Chick-Fil-A costumes
that seriously take me about 15 minutes to put together (with the help of the kids!).
Here is our herd two years ago (we were a little smaller then):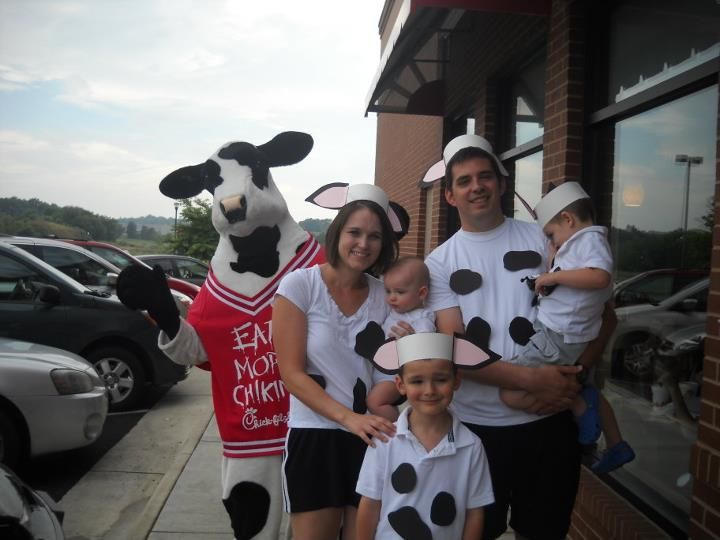 And here is our herd from last year. (We added two of the neighborhood kids to our four boys because we were taking them with us to VBS afterward.)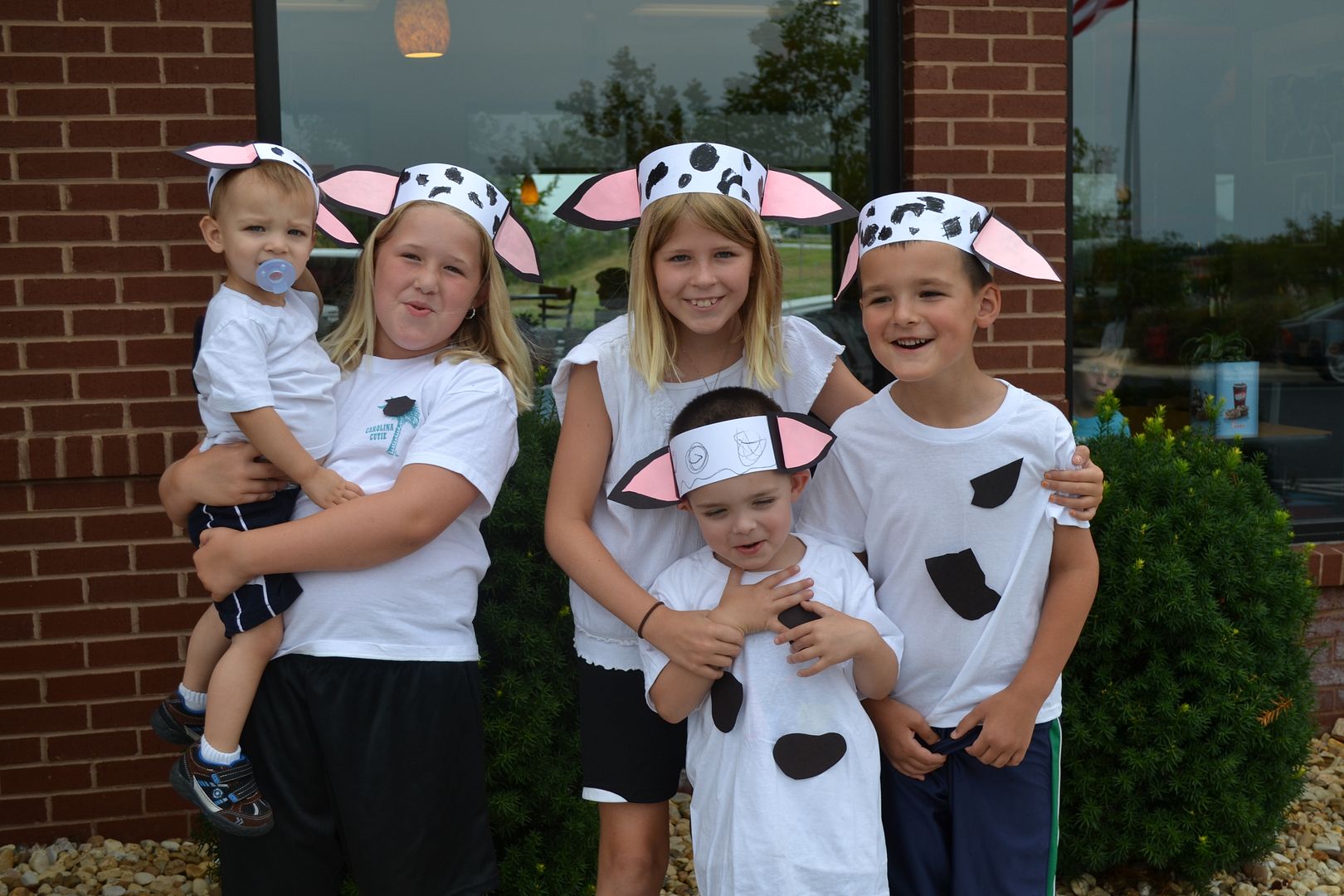 We'll be whipping up our cow costumes later this week and heading out to enjoy our free chicken. If you happen to see us out, be sure to say hi. My kids would love to tell you what the cow says!!
Want more ideas for spending time with your kids? Be sure to follow us on our NEW
Facebook
or
Pinterest
pages and
sign up for emails
to keep up with all the latest crafts, activities, and kid-friendly recipes!