Summer is here and we are enjoying being outside as much as possible. We're getting creative with our learning and I'm having fun making new outside games to help the kids review our preschool skills. Last week, we had lots of fun with Letter Splat. I used to play this game with my 4th graders to review geometry shapes and terms. It turns out that it's just as fun for 2-year-olds as it is for 9-year-olds.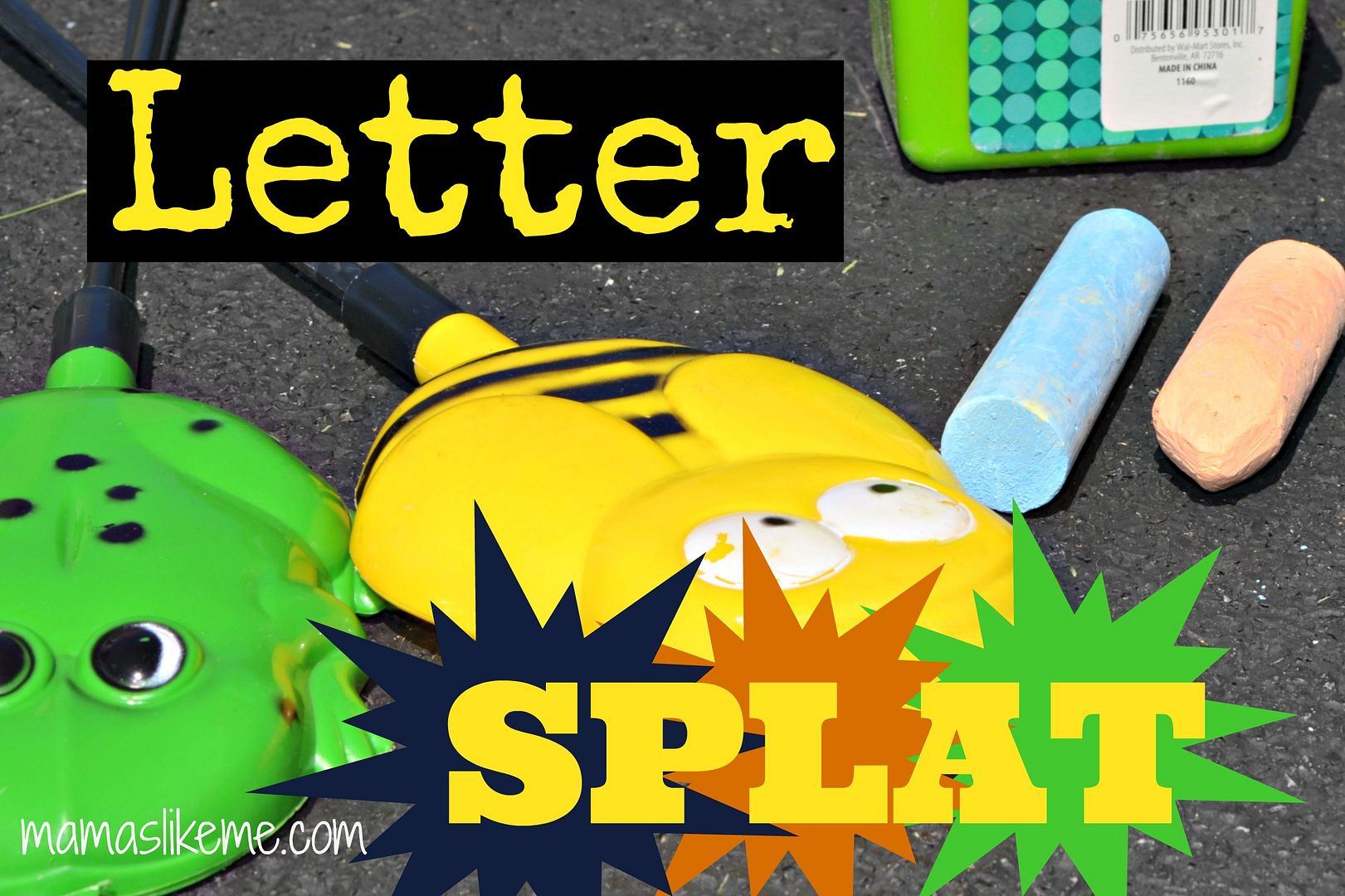 All you need for this game is:
Sidewalk Chalk
Fly-swatters
We happened to have some fun bee and frog ones from my teaching days, but these only survived for one day with my rambunctious boys. It turns out that the regular flat fly-swatters are much more suited to my 2-year-old's enthusiasm!
It's best to start out an activity like this by knowing what letters you need to focus on with your child. An easy alphabet printable, like this one from
Being Inspired
will let you keep a record of which letters your child can identify and make the sounds for.
Then, you can head out and choose some letters to focus on. I chose 7 to work on for this activity.
First, I called out letters and let the kids race to find them. Since I was working with mostly 2 and 3-year-olds, I gave everyone a fly-swatter and let them help each other find the letter. Once everyone found the letter, we said the letter name a few times and then we said the sounds of the letter together. We did this for each of the letters letting the kids run and swat.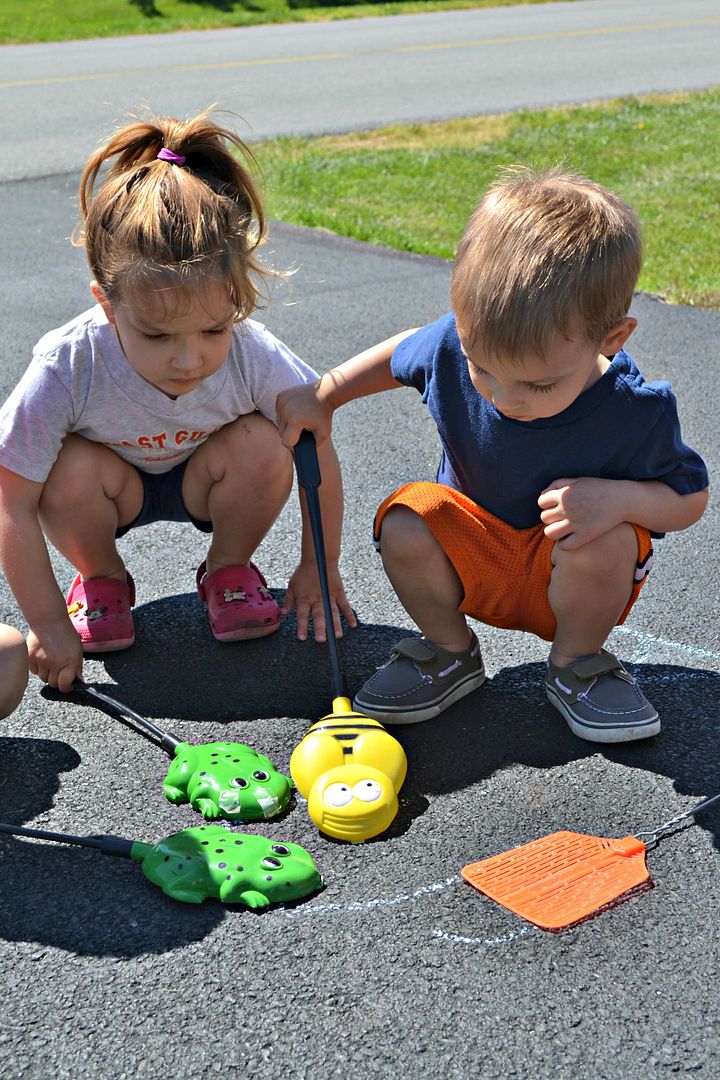 My 2-year-old also found "Letter Stomp" to be a fun game :) You may also notice that his shoes are on the wrong feet. I'd like to say that I knew that and chose to let him keep them that way to encourage his independence since he put them on himself...chances are, though, that I probably didn't even notice!!
With older kids, you can make this a competition to see who can find the letter first.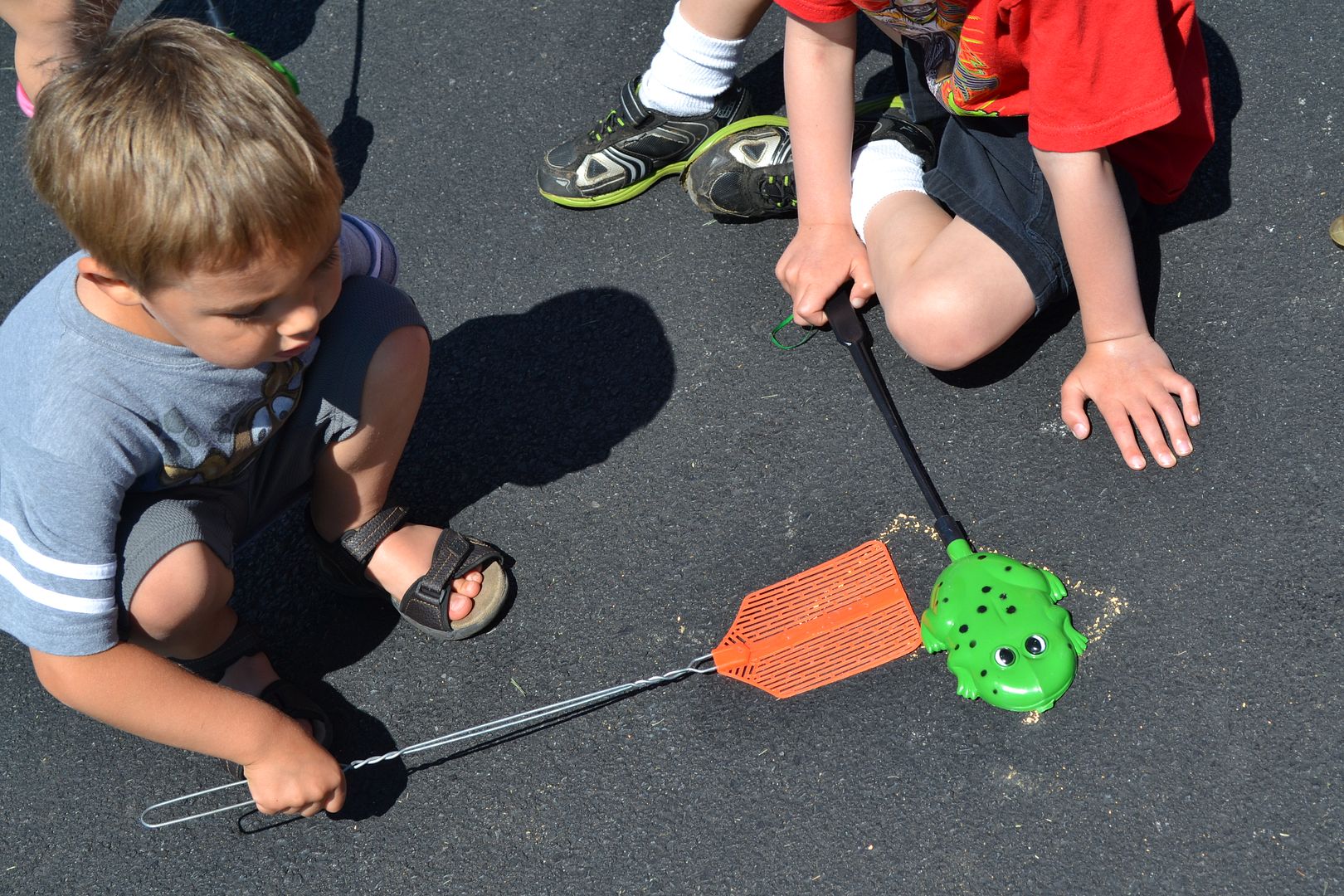 You can also call out sounds and have the kids find the correct letter.
There are lots of fun options with this game and it can be altered to include blends (st, sl, tr, bl...) and digraphs (ch, sh, ph, wh) if your child is ready for those.
After some letter splatting, we sat down and practiced writing some letters with the chalk. Chalk makes writing fun and the larger pieces are easy for little hands to hold.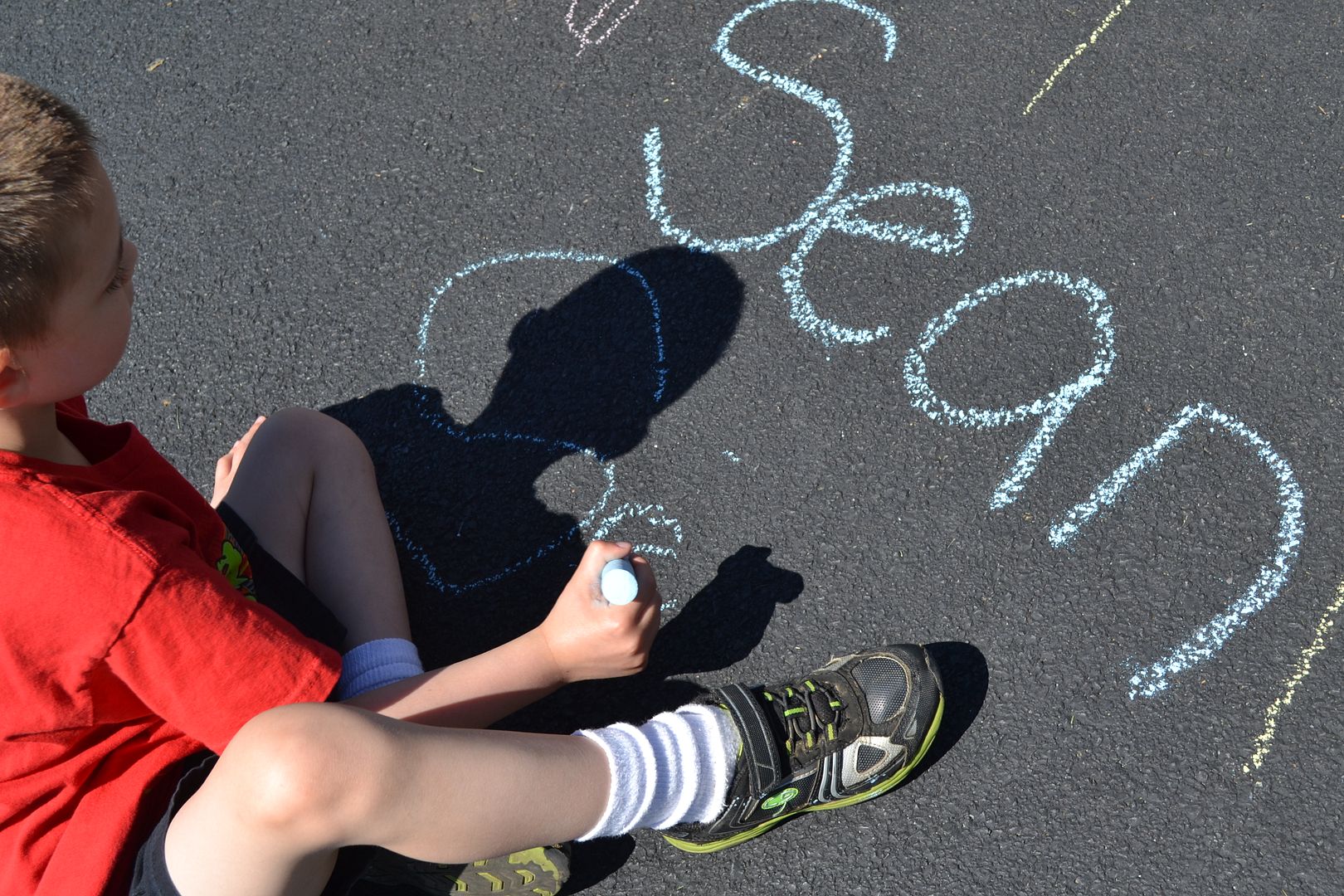 Did you know we have a BRAND NEW Facebook page? I'd love for you to join us over there! You can also find us on Pinterest and sign up for emails to keep up with all the latest crafts, activities, and kid-friendly recipes!