Welcoming a new addition to the family is a special time for everyone. It can be an overwhelming time, though, for the big siblings that can often feel neglected and question their place in the family with so much attention going to the new baby. If you're expecting a new addition, there are a few things that you can do to get your older children ready for their new sibling.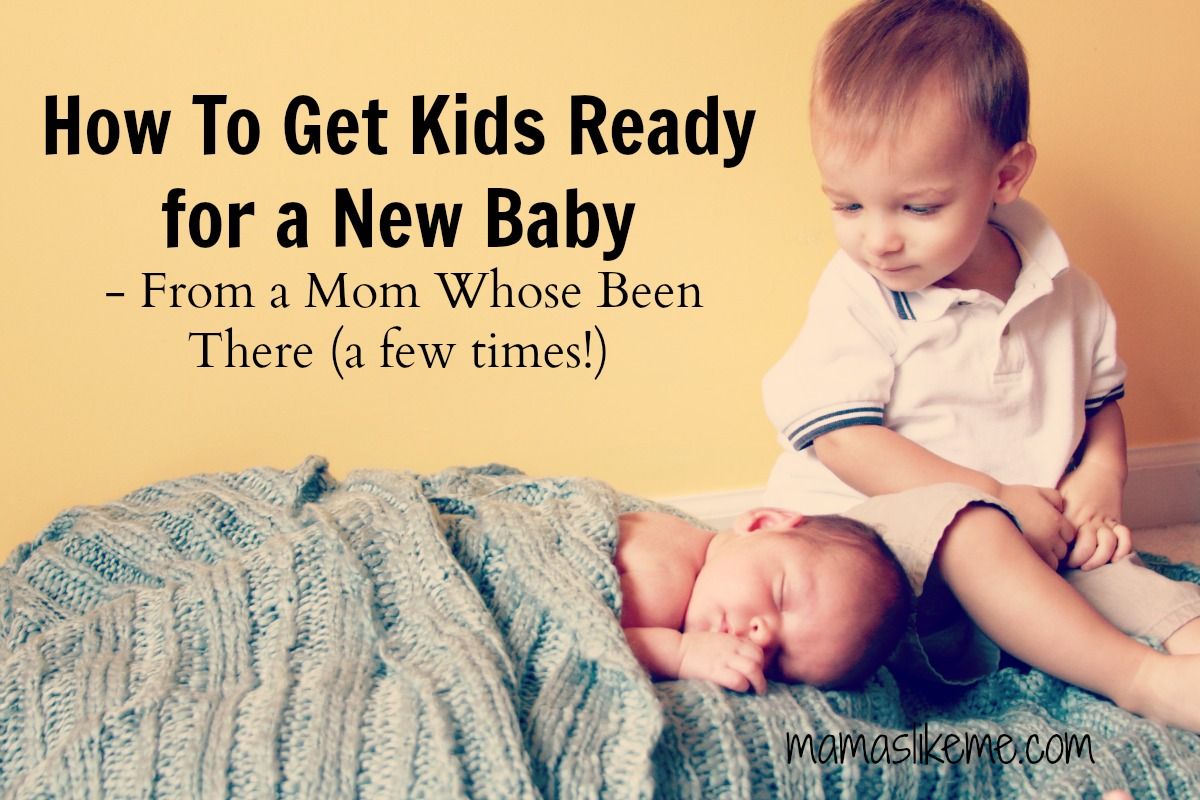 1.
Get a doll for the new Big Brother or Big Sister.
- This will give them a baby of their own to "feed" and "change" while you are feeding and changing their new sibling. Some of my most precious memories are of Big Brother "nursing" my old Cabbage Patch doll while I nursed his baby brother. You can also use the doll to help them understand "gentle touches" and where they can and can not touch their baby brother. This is especially helpful if your children are close in age and your toddler may need some additional help to remember soft spots and not to touch their baby siblings faces.
2.
Include Your Child in Baby Care
. - Another great way to get older siblings involved is to make them your "big helpers". Even 2-year-olds can fetch a diaper or blanket for you. Older siblings also make wonderful "baby entertainers". They can play peek-a-boo and shake a rattle for hours! :)
3.
Make a Big Sibling Gift
- I love these
Big Sibling Kits
from Ducks in a Row. We always got new Big Brother shirts for the boys to see their new baby siblings in the hospital. We also allowed them to pick out a new gift for their baby brother, and their baby brother was nice enough to get gifts for them in return. Sibling Gift Bags can also include quiet activities like puzzles and books that will keep your children happily occupied in the hospital or when you first come home with the new baby.
4.
I See Me
has two wonderful books that they are featuring this month called
The Super Incredible Big Brother
and
The Super Incredible Big Sister
. They have received a Creative Child and Mom's Choice Award and are just wonderful books for little ones!!
I was lucky enough to receive a copy of The Super Incredible Big Brother for my little guy and he was so excited when we read the book to him and he realized that it had his name and his baby brother's name in the book.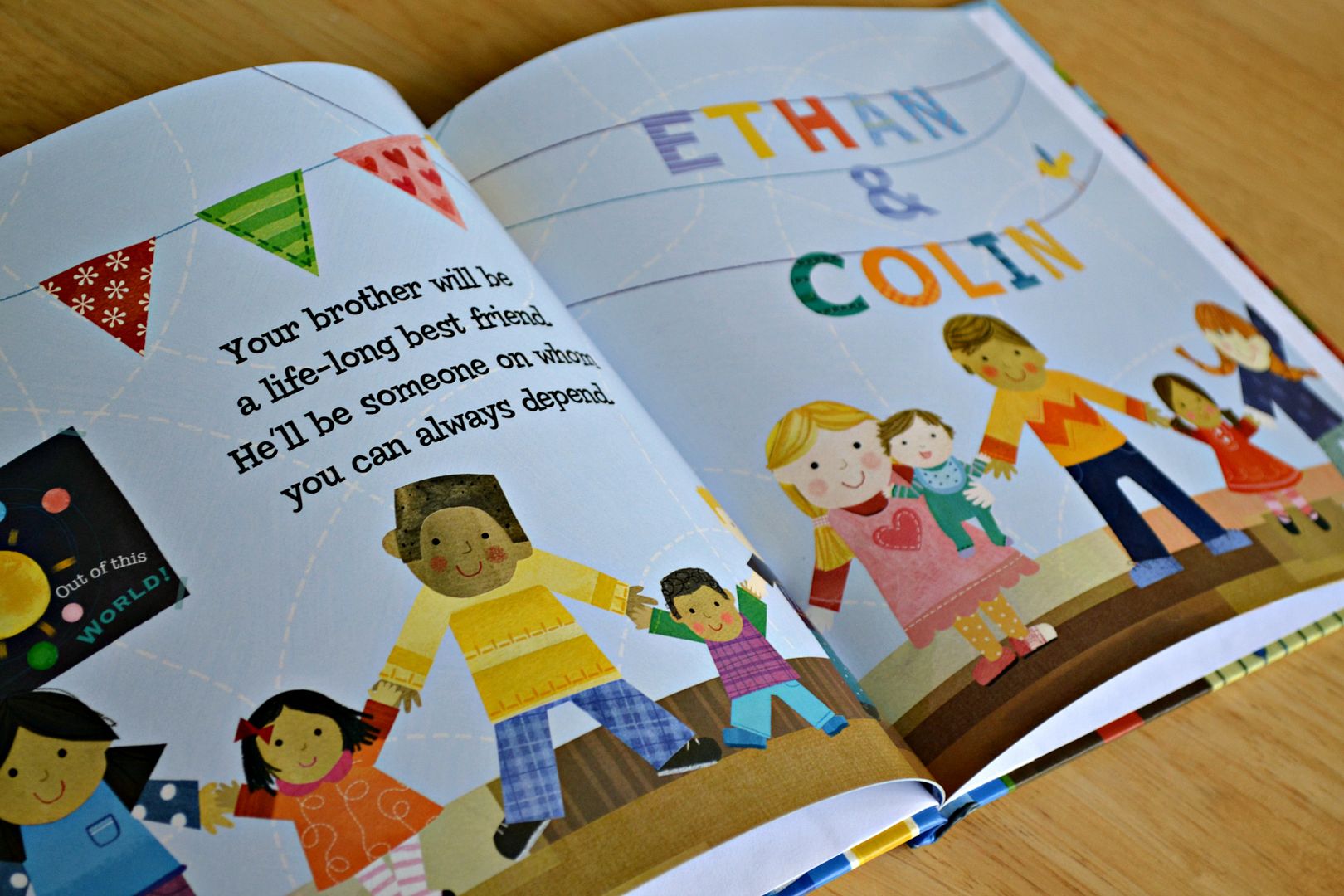 The book reassures big brother that he is loved and appreciated and gives him a real medal (included with the book) that rewards him for being such a big helper. This adorable hard-cover tribute makes a beautiful keepsake that your whole family will treasure! You can also find
personalized coloring books
and
placemats
to include in your Big Sibling kits.
To find out more about the I See Me books and all of their wonderful titles, like God Loves You and The Very Important Preschooler, you can follow them on
Facebook
,
Pinterest
,
Twitter
, and
Instagram
.
Plus, this month you can receive 15% off The Super Incredible Big Sister or Big Brother books by entering the code SUPER at checkout at
ISeeMe.com
. Coupon Code expires 6/30/13 and cannot be combined with other coupon codes.
Even if you fully-prepare your child for a new baby, it's only natural for your child to regress when they see all the attention that a new sibling is getting. Just keep giving them lots of hugs and kisses and remind them of all the fun things they can do now that they aren't a baby anymore, like the fact that they only have to take one nap a day instead of three (or more). And they can read their favorite books and play with toys that their new baby sibling can't. Most importantly, don't worry that your child will have issues with sibling rivalry. Your child will take their cues from you. If you are happy and excited about your growing family, they will be, too :)
Want more ideas for spending time with your kids? Be sure to follow us on our NEW
Facebook
or
Pinterest
pages and
sign up for emails
to keep up with all the latest crafts, activities, and kid-friendly recipes!
I See Me is also offering a free copy of The Super Incredible Big Brother or The Super Incredible Big Sister to one of our readers. Just use the Rafflecopter form below to enter. Good luck!
a Rafflecopter giveaway