April calls for lots of April Showers crafts and activities. Here is a collection of some great rain and weather activities shared last week on the Kid's Co-op and some crafts of our own!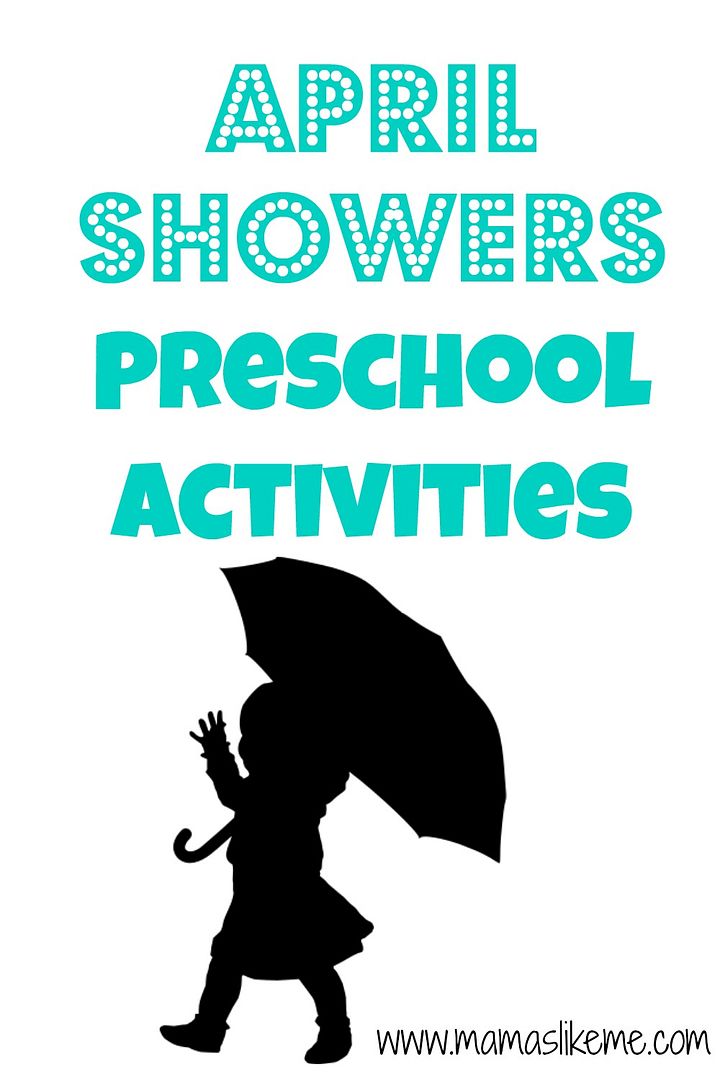 This week, we used oil pastels and water colors to create multi-media Rainy Day pictures for The Studio.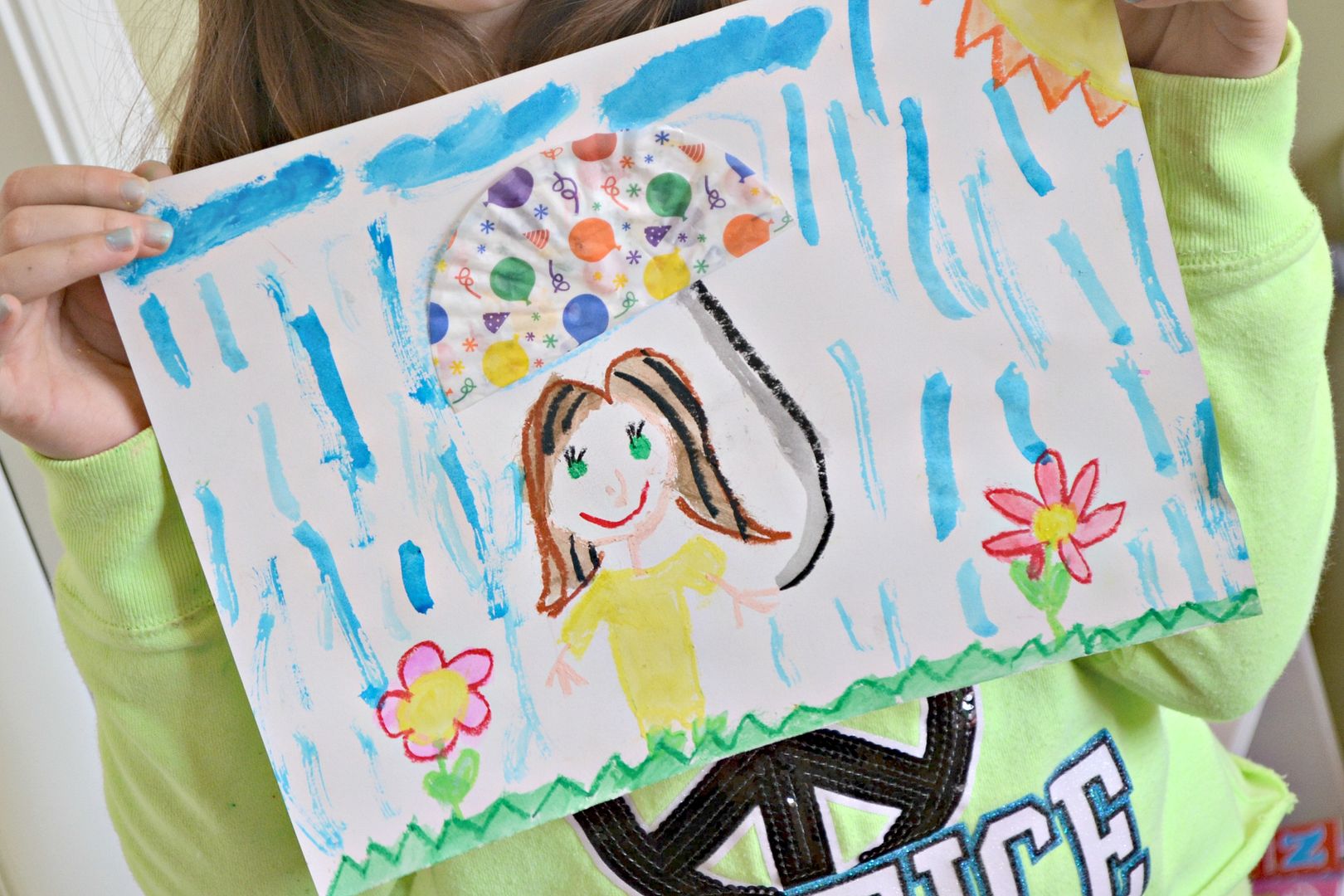 We also did "U for Umbrella" with the younger kids. The kids love using watercolor paints.
Next week, we'll be continuing our Rainy weather activities, starting with this great activity to make
Rain in a Jar
from Train Up a Child.
And here's another
Rain Cloud in a Jar
that creates some beautifully visual precipitation from Mama's Little Muse.
It's also a great time to start tracking the weather. Here's a simple
printable weather wheel
for preschoolers to make.
And, while you're using the weather wheel and charting the weather, why not make a simple rain gauge to measure how much rain we get during the next storm? Here's a simple
Homemade Rain Gauge
from The Imagination Tree.
While we're talking math and science, here's a great
Raindrop Counting Activity
from The Studio that uses materials you probably already have at home!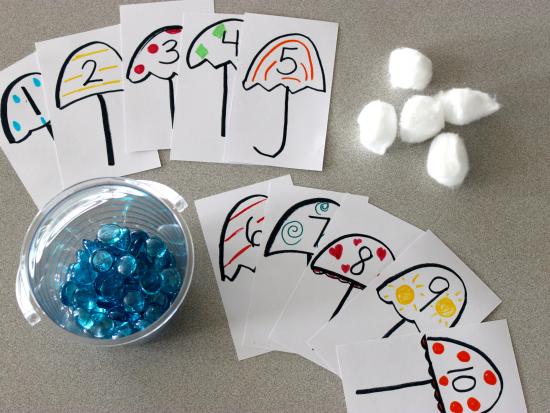 Now it's your turn to share what you've been up to this week! I love looking at all the great ideas!
Want more ideas for spending time with your kids? Be sure to follow us on
Facebook
or
Pinterest
and
sign up for emails
to keep up with all the latest crafts, activities, and kid-friendly recipes!