It's a busy time here at daycare. The temperatures have been so cold that we haven't been able to go outside, so it's been a great time to sneak in some extra crafts. It's been a bit tricky, though, since it's also POTTY TRAINING TIME again! My little guy just turned 2 and has decided that he wants to be on the potty all the time. I've teamed him up with another little boy who is working on potty training and we are having fun, fun, fun! (Okay, I'll be having fun when they are both potty trained and I have two less in diapers!) Anyway, here's what we've been up to when we're not in the bathroom.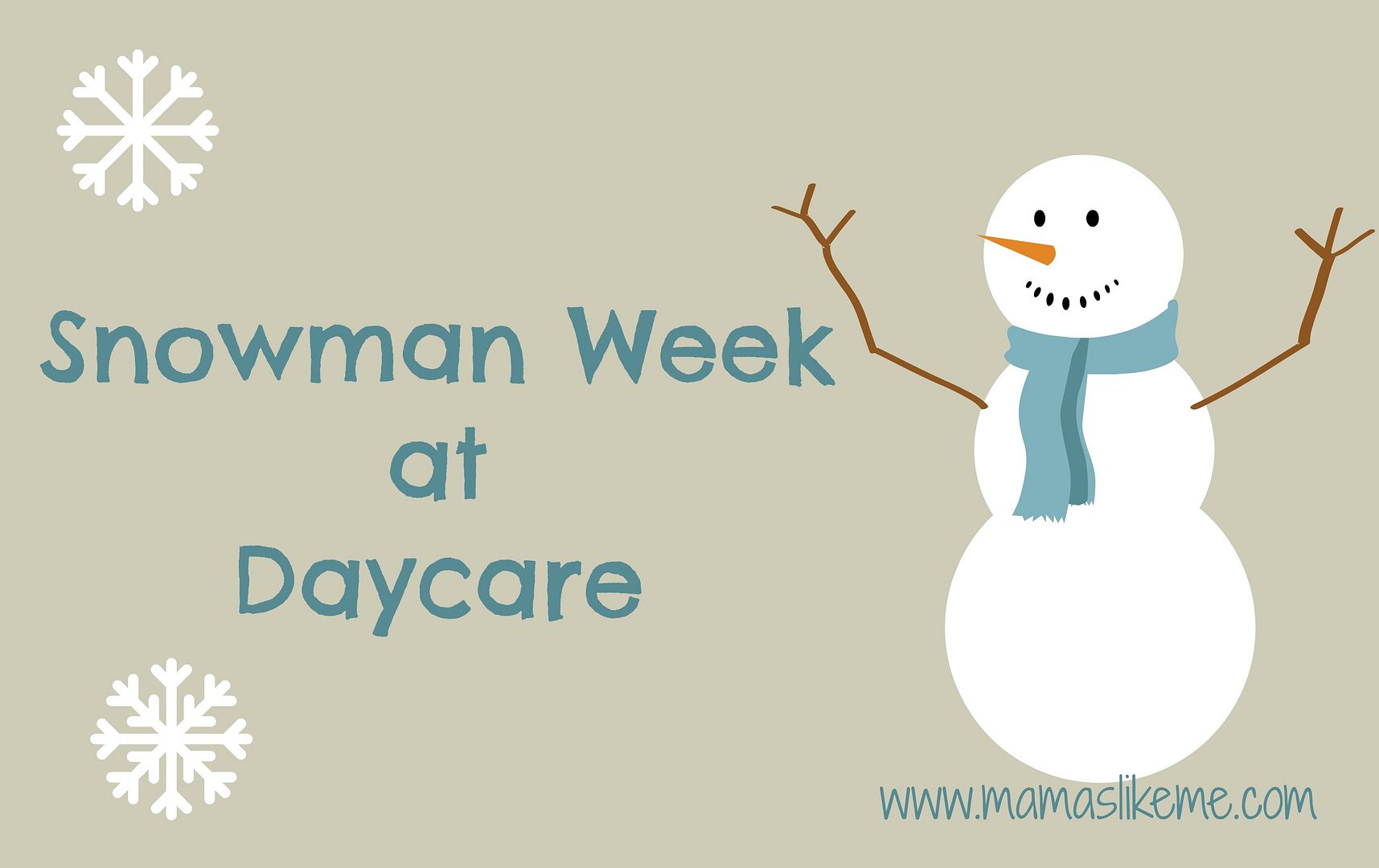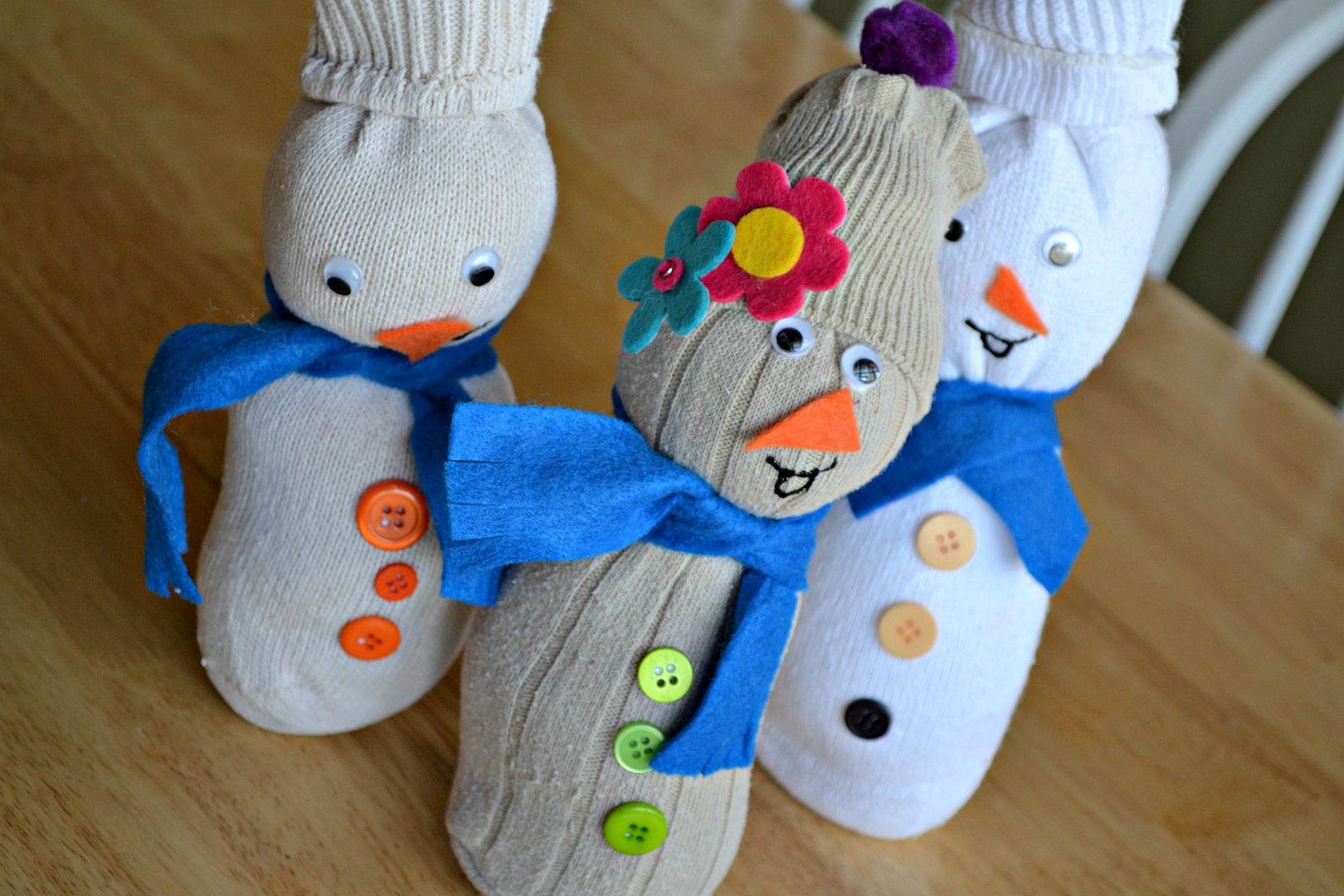 We used painting sticks from Home Depot (thank you to the wonderful people at Home Depot) to make
snowmen rulers
. The kids got to practice their counting and number recognition as we measured out our inch lines. These were so adorable and the kids can't wait for the next snow so we can test them out!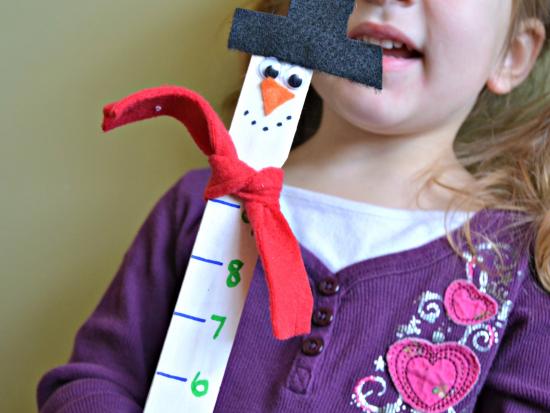 We did
melted snowmen
abstract art! I absolutely love this project because there is no "right way" to do it! In fact, the messier the better. It's just perfect for toddlers!
We worked on fine motor skills and scissor skills by cutting pieces for our snowman collages.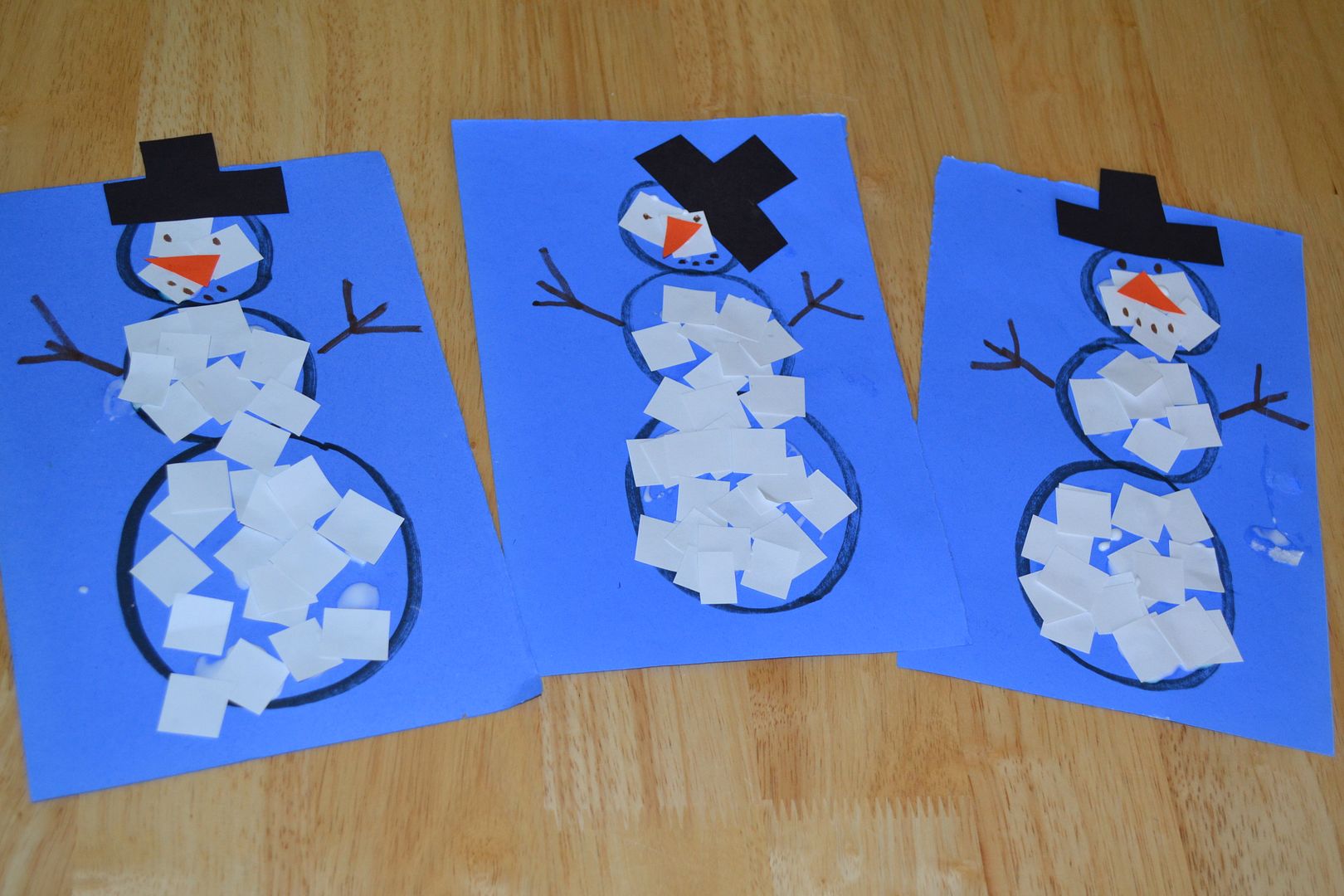 I FINALLY finished adding the details to our handprint snowmen ornaments. These were listed in our
31 Days of December Crafts
activities and I was so excited to make them with the kids. They turned out great and the parents loved them, even if I didn't get them home in time for Christmas!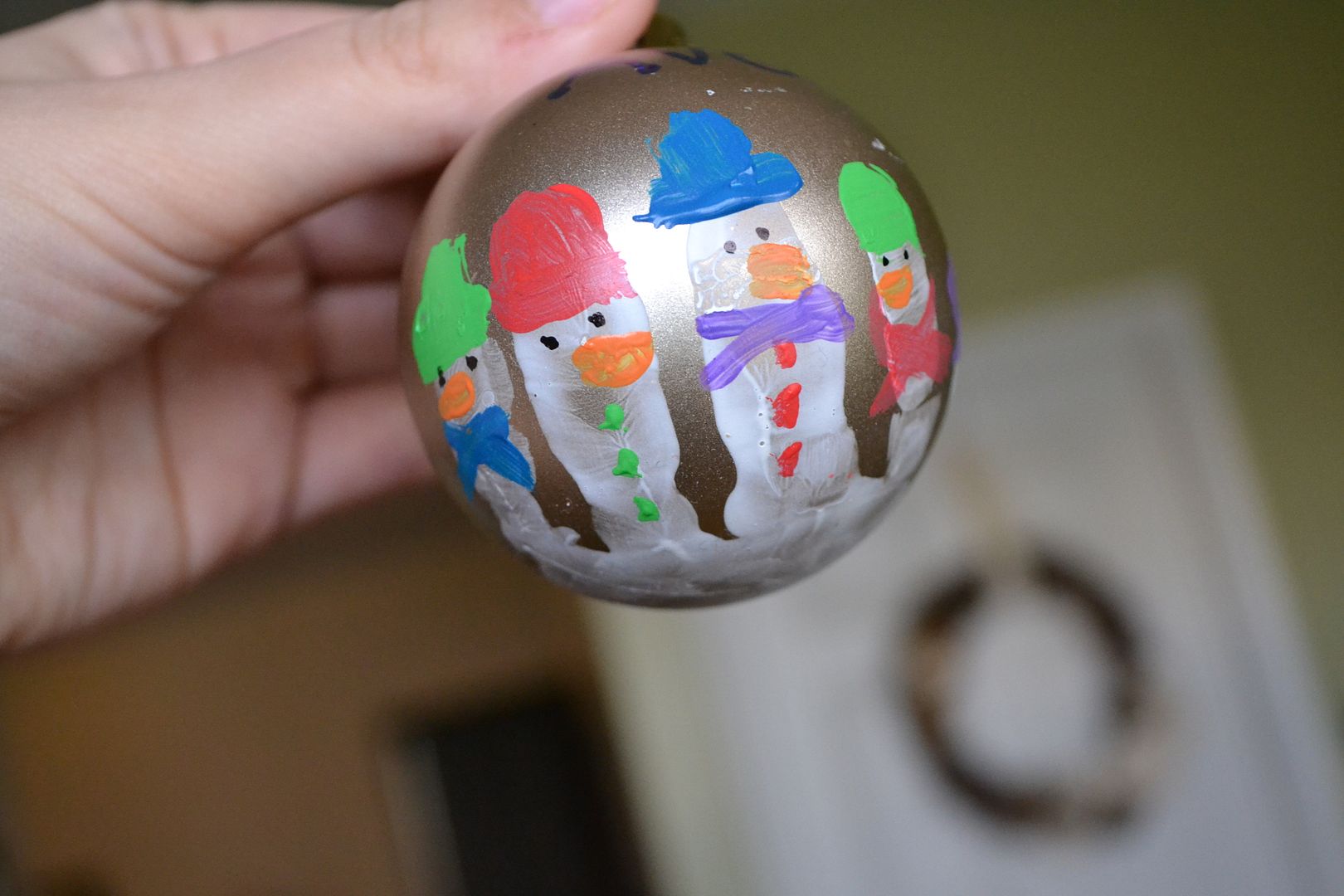 We also conducted a solutions experiment and made
Borax snowflakes
. If you do this activity with 2 and 3-year-olds, be very careful using boiling water and borax. Thankfully, my kids are all good about not putting things into their mouths, but use your own discretion on whether or not your child is ready for this one! And, make sure you let the parents know that these are NOT made with sugar. My husband came home and wanted to eat my 2-year-old's snowflake!!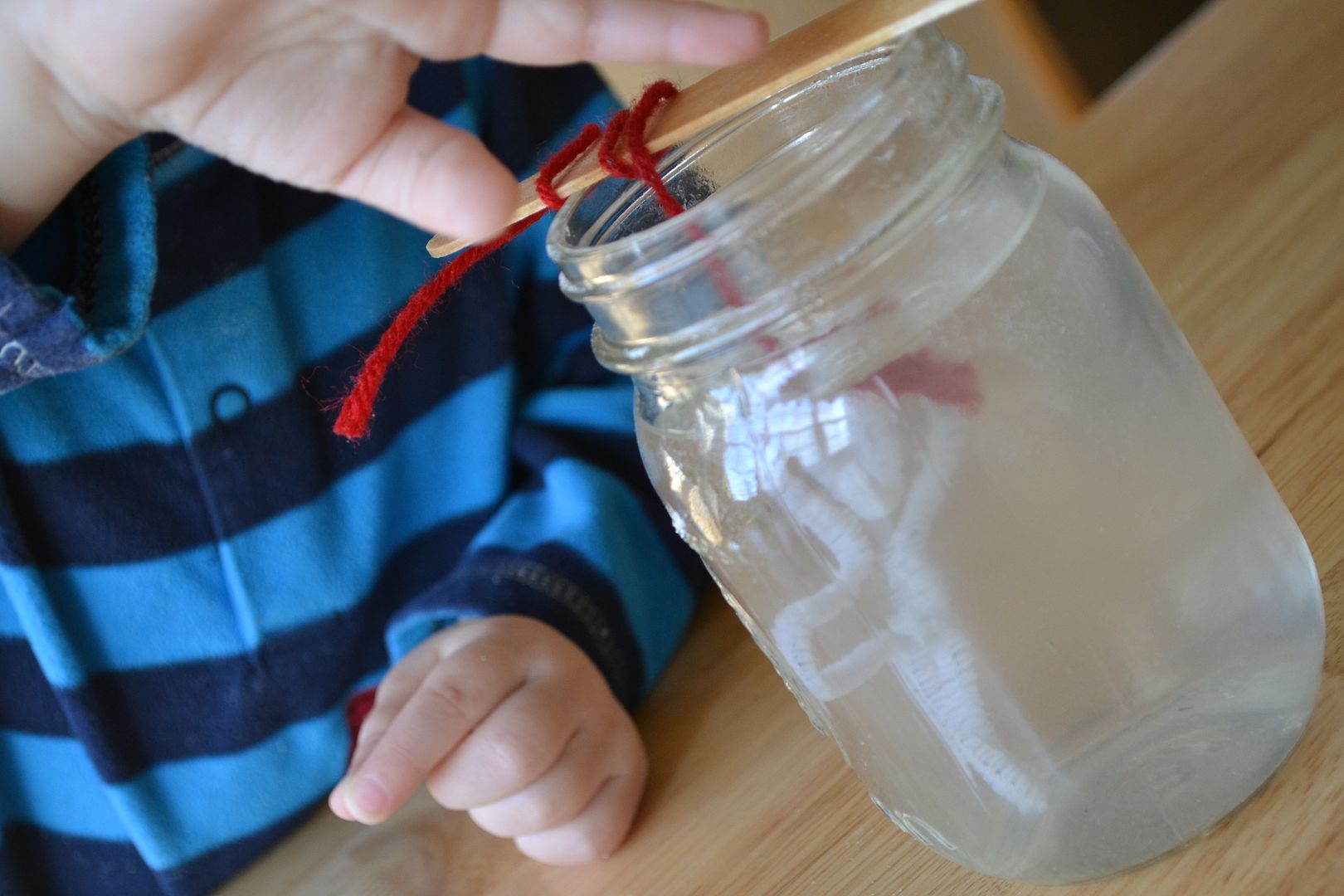 And, we made adorable handprint mittens with the "Cold Hands, Warm Heart" saying. I just love the handprint keepsake crafts. I know they're the ones that I always hang on to from my own kids!
The kids are hoping for snow this weekend so we can do some snow painting and make snowmen of our own. If you're looking for something to do this weekend, be sure to check out the ideas linked-up and add in your own!
Want more ideas for spending time with your kids? Be sure to follow us on
Facebook
or
Pinterest
and
sign up for emails
to keep up with all the latest crafts, activities, and kid-friendly recipes!
You might also like:
S for Snow Paint
Shape Snowman Puppet and Book List