Our Halloween crafting is in full swing! The kids loved making these egg-carton spiders and had fun playing with them for the rest of the day! I loved using our creativity to come up with a new use for something that would normally end up in the trash.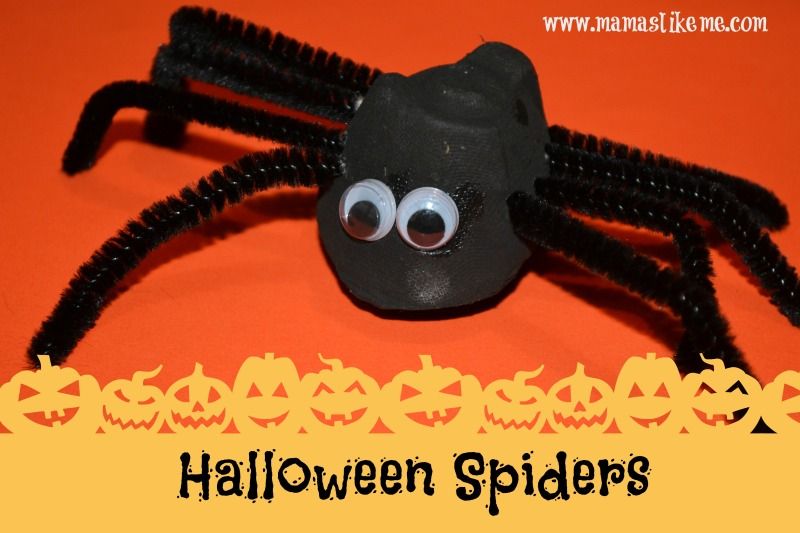 For this craft, we used:
Egg carton
Scissors
Black Washable Paint
Sponge brushes
Black Pipe Cleaners
Googly Eyes
Knife/Exacto Knife (for adult use)
1. I used the scissors to cut the egg carton into individual cups. These don't have to be perfect, but an adult should do the cutting since it can be a little tricky.
2. I gave the kids a piece of scratch paper with their egg cup, a sponge brush, and black washable paint. This part was especially messy. I thought about attching the cups to a craft stick for the kids to hold, but sometimes it's just more fun to get messy! My 4-year-old insisted on painting the inside of his spider as well, so he ended up covered in black paint. Thankfully, it all washed up easily :)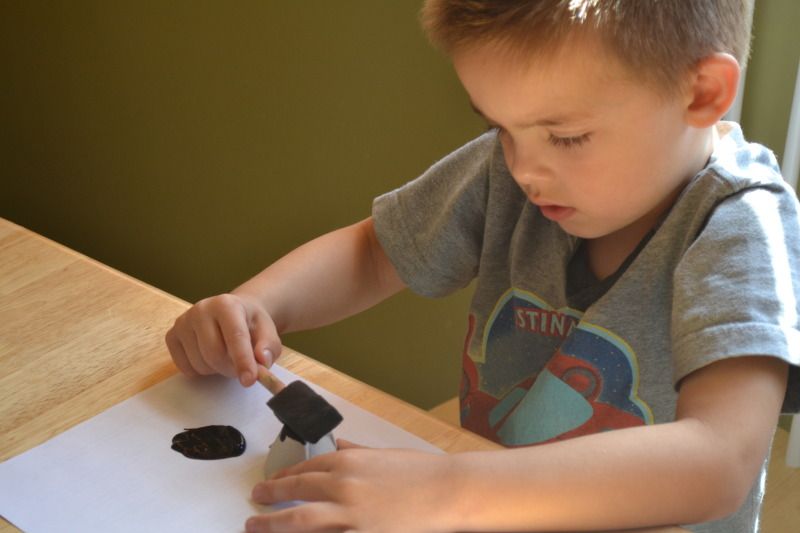 3. After the cups dried, I CAREFULLY used a knife to poke 4 holes on each side of the cup. This was probably not the safest thing I've ever done, but I figure if I can handle poking holes without cutting myself, you can too :) (I'm pretty much the queen of klutzy moves!)
4. Then, we cut two pipe cleaners in half for each spider and the kids pushed their pipe cleaners through the holes.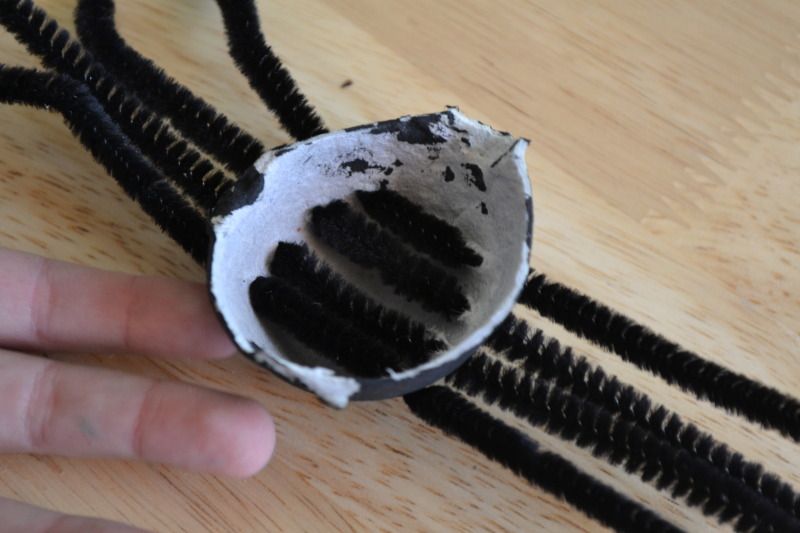 5. Finally, we glued on googly eyes to complete our spiders.
This was a fun Halloween craft, but it could also be used with Eric Carle's
The Very Busy Spider
or any other spider-themed book!
I hope your little ones have as much fun with their spiders as mine did!
Want more ideas for spending time with your kids? Be sure to follow us on our NEW
Facebook
or
Pinterest
pages and
sign up for emails
to keep up with all the latest crafts, activities, and kid-friendly recipes!