The gorgeous weather last week gave us the perfect opportunity to spend some extra time outside hunting for leaves for our Fall crafts! The kids loved hunting through the yard with their buckets looking for leaves and acorns. We were a little disappointed that there weren't a ton of vibrant colors out yet, but it's a little early to get picky :)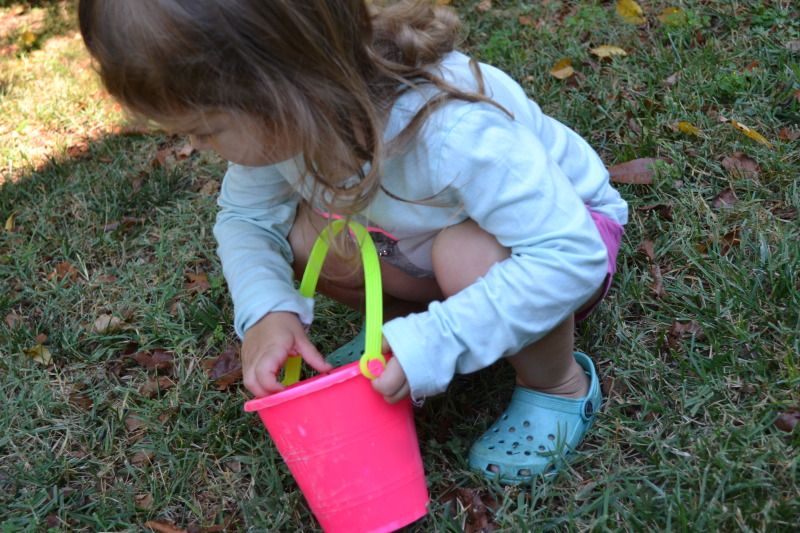 While we were outside, we sat down to tear our leaves into "leaf glitter". The kids had a blast crunching the leaves up!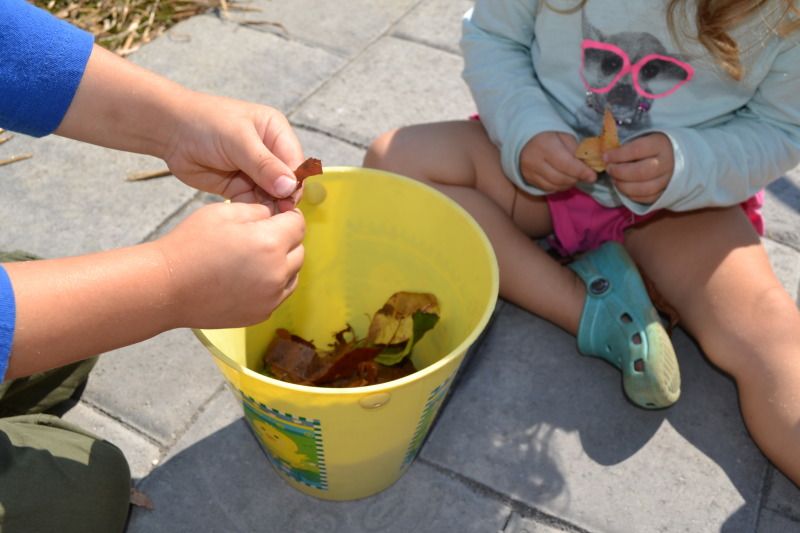 Then, we headed inside to get to work.
First, we sponge painted with red and yellow to make orange on our papers. This is great for exploring color mixing.
Then, I helped the kids cut their papers into a pumpkin shape.
We added a brown construction paper stem and used glue to make lines on the pumpkin. Working with glue bottles is a great way to strengthen hand muscles!
The kids had a great time adding leaf glitter to their pumpkins. Some of the kids were very meticulous about placing each piece of leaf. Others (like my son) dumped piles on their pumpkins and then shook off the excess. Either way works, but you can imagine which one made the bigger mess :)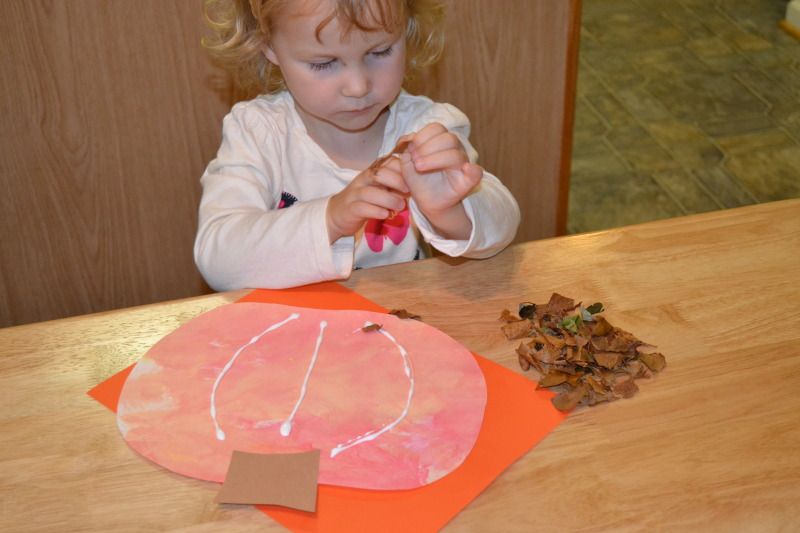 They turned out really cute!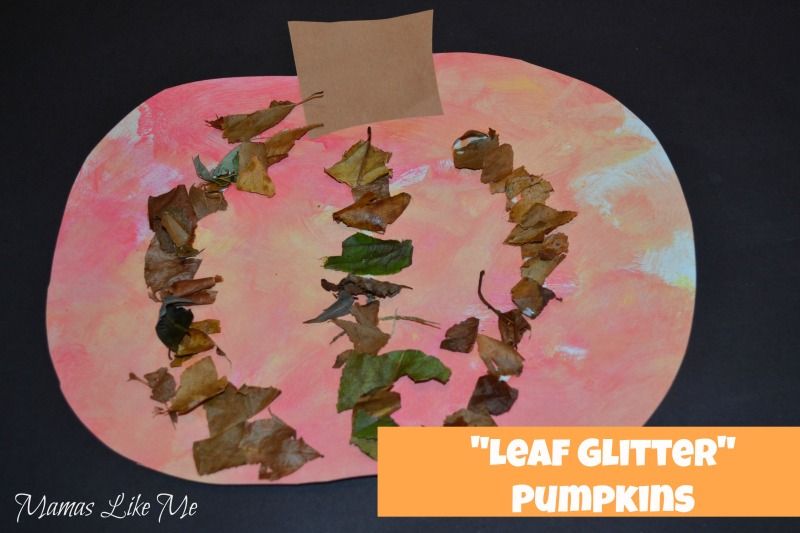 And we were also able to make some leaf glitter Fall trees with the leftover glitter.
If you're looking for more ways to learn with your toddlers and preschoolers, I hope you'll check out our Kid Crafts page for lots of thematic ideas. You can keep up with all our favorites activities, along with all our own learning fun by following us on our NEW Facebook or Pinterest pages or signing up for emails!