One of the first letters a child learns and remembers is the first letter of his name. They see it everywhere and it's a letter that means something to them. As kids get ready to enter preschool, it is even more important that they learn to recognize and write their name.
Here are some great simple activities to help your kids learn their names:
Homemade Play-Doh Mats
- Use this frugal idea to make name mats for your kids to roll out dough and create the letters to their name.
Magnetic Letters
- You can pick a package of these up at the dollar store and use them on the Refrigerator, Dishwasher, or a cookie sheet. Write down your child's name and have him search for the letters of his name out of a pile.
Sensory Trays
- Have kids practice writing their names in various materials including rice,
homemade moon dough
, salt, beans, shaving cream, finger paint, or any other fun material that you have on hand
Letter Card Mix-Up
- Write your child's full name on index cards and mix them up. Then have them arrange the cards to form their name. Start with just their first name and then work up to their full name.
Tracing
- Write your child's name in pen and have them trace over it with a highlighter or marker. Then, write their name in highlighter and have them use a pencil to trace.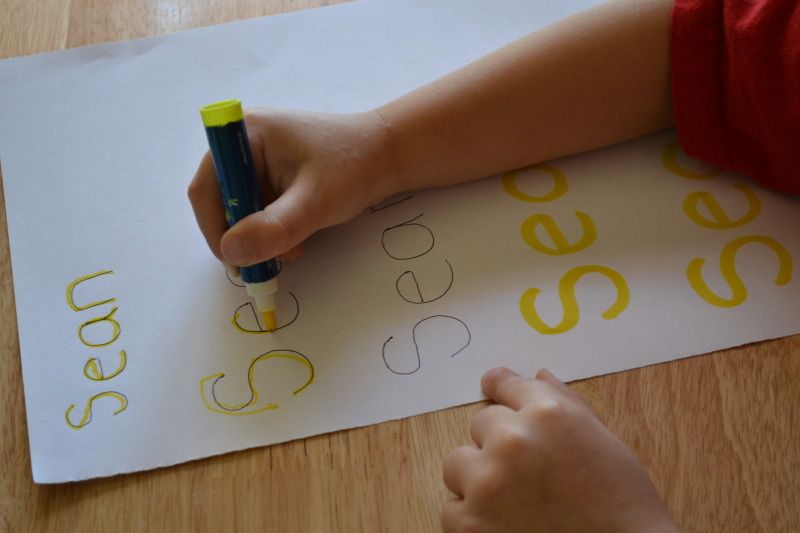 For more great ideas, check out this extensive list from
Hands On: As We Grow
.