In honor of the Olympics, we've been doing some of our own 'events' and incorporating some great math skills.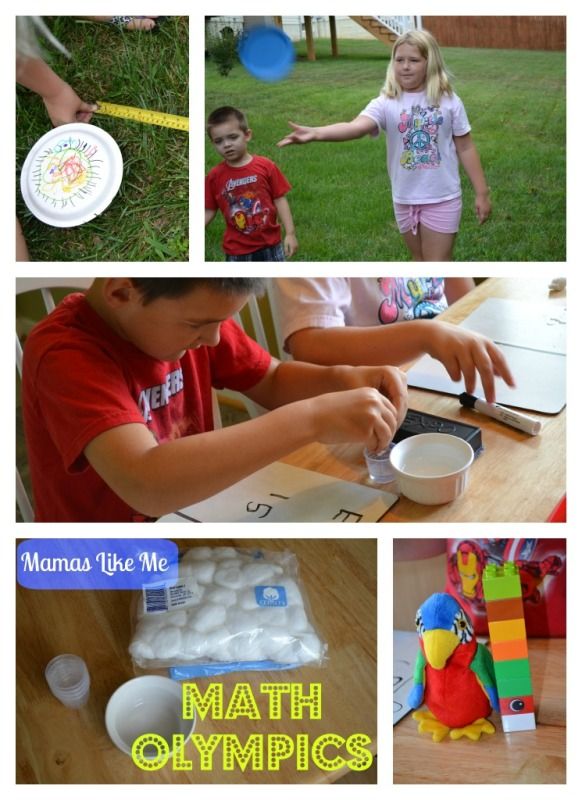 Our first event was the Discus Toss:
1. Each child decorated a small paper plate to represent themselves.
2. Then, we took them outside to the starting line and made estimates of how far we thought we could throw them.
3. Each child tossed their plate and then they worked together to measure how far their plate went.
4. We talked about length and measured how much farther some plates went than others.

Then, we moved on to the Cotton Ball Squeeze:
1. Each child got a cotton ball, white board, and small medicine cup. We looked at the measurements and discussed how some people use teaspoons (standard measurement) and other use milliliters (metric measurement).
2. We divided the white board into two sides for the kids to record their estimates and the actual measurements.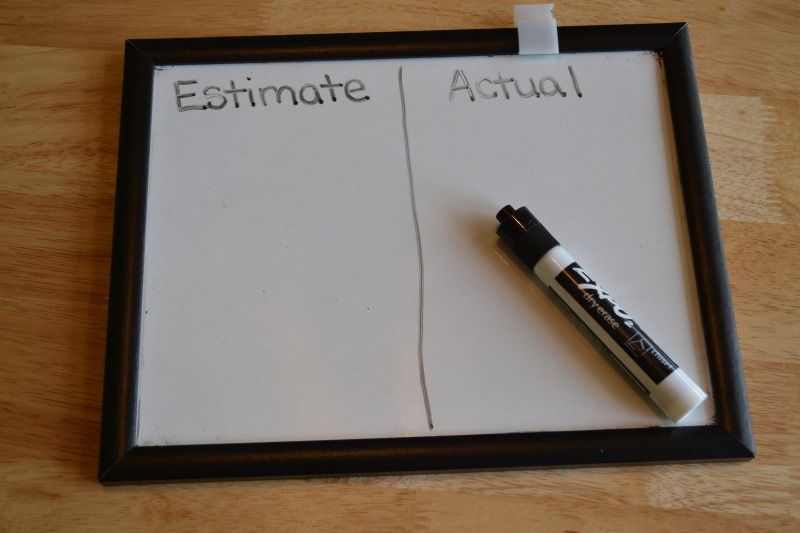 3. Each child wrote down their estimate of how much water they thought they could get into their medicine cup with two squeezes.
4. Then, each child dipped their cotton ball into a small container of water and squeezed as much water as possible into their medicine cup.
5. After two squeezes we recorded the actual measurement.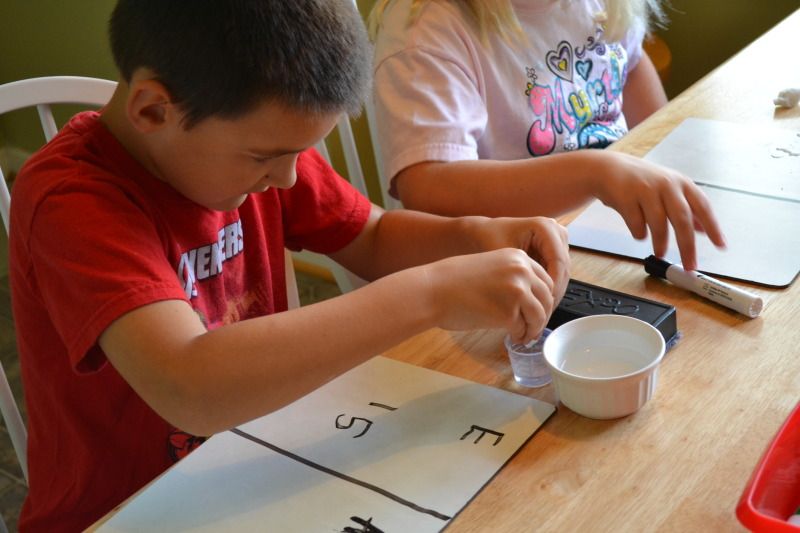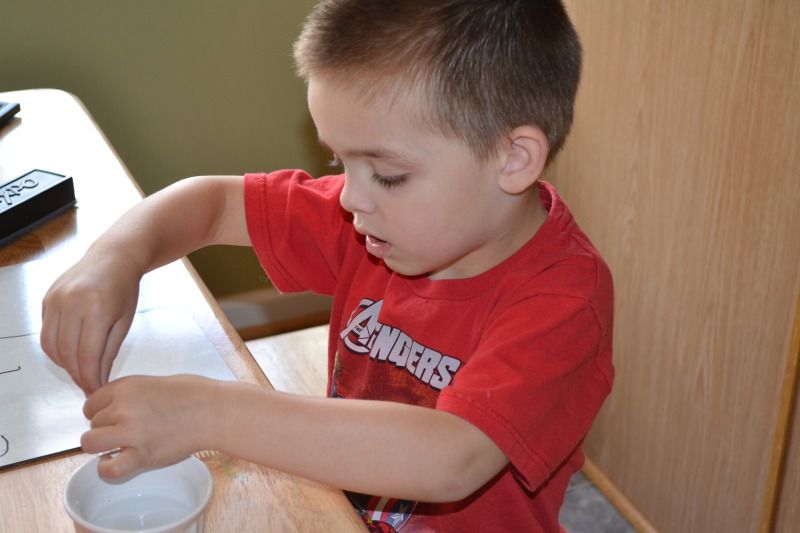 Our final event was the Lego Build:
1. Each child chose a stuffed animal or toy that they wanted to measure. You could also use the kids' shoes.
2. Each child made an estimate of how many legos long they thought their toy was.
3. After estimating, we build Lego towers to measure the toys.
4. Then, each child found the difference between their estimate and the actual length.
The kids had a great time with their 'events'! We finished up our Olympics by awarding medals for the farthest throw, the best cotton ball squeeze, and the closest estimates.
Thanks for stopping by! I'd love to hear from you in the comments and have you join us back again!
Want more ideas for spending time with your kids? Be sure to follow us on our NEW Facebook or Pinterest pages and sign up for emails to keep up with all the latest crafts, activities, and kid-friendly recipes!