Here's a fun activity when it's hot outside! The kids had a great time making creations with their ice paints and they were fun to make, too!
For this activity, we used:
1. Fill ice trays with water being careful not to overfill the trays. If the trays are to full the colors will bleed into each other.
2. Let the kids create their own colors by adding one or two drops of food coloring to each cube. This is a great time to review mixing colors.
3. Cover trays with plastic wrap.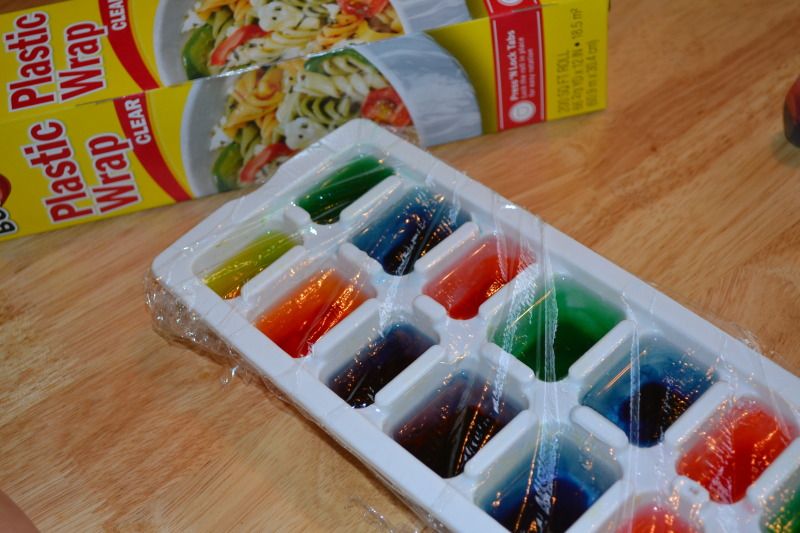 4. Have an adult break the Popsicle sticks in half to make them easier to work with.
5. Insert Popsicle sticks through the plastic wrap to make ice pop paints. I used a knife to poke holes in the plastic wrap so the kids could insert the sticks easier.
6. Freeze for several hours.
We used our ice pop paints outside and painted on large sheets of construction paper. You could also do this inside by putting a tray underneath your paper. The kids enjoyed working on their pictures outside and were able to make some neat pictures by dripping and splattering with the water.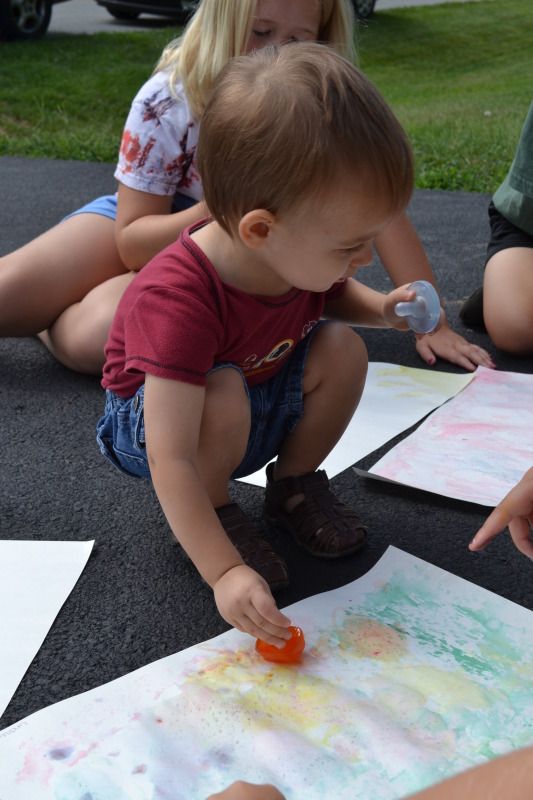 Of course now the kids want to make juice pops so they can actually eat them! It looks like we have a project for tomorrow!